The gorgeous celebrity mama, Neha Dhupia, discussed about the health and beauty tips she has been following. Expecting mothers can follow this for a healthy pregnancy lifestyle.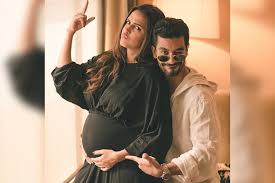 Neha Dhupia who had tied the knot with Angad Bedi in an intimate ceremony last year had also announced her pregnancy shortly after. The couple welcomed their adorable little girl, Mehr, into this world at the end of last year.
The actress who has always been a fitness freak breezed through her pregnancy with finesse and came out of it with a glow skin.
The diva cited a natural approach to skin and health care as her secret behind maintaining her beauty through pregnancy. Dhupia revealed that most of her routines involved using home remedies that have been passed down from her mother.
Neha Dhupia also joked about how the only natural thing she is averse to trying is a yogurt and egg hair mask because of its smell.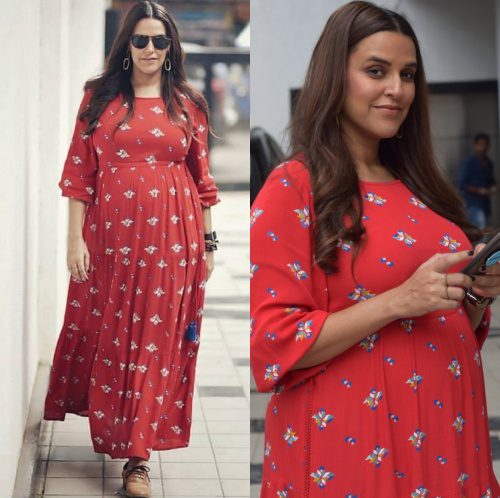 Neha who has always had a great love for food said that the biggest reason behind her glowing skin was eating good food through her pregnancy. She claimed that she did not put much effort into her skin in terms of products but tried to internally keep her body healthy by cutting out sugar and fried food from her diet.
According to the beauty queen, intermittent fasting also played a big role in her quest to have a healthy body and skin. Neha would fast for 16 hours and eat all her meals in an 8-hour window, she would also have an all-liquid diet on one non-working day every week.
Neha also had to deal with the one thing every pregnant woman has to deal with, stretch marks. The Roadies' host unveiled that her solution to keeping stretch marks at bay was to apply coconut oil to her giant belly every single day. Another important thing in Dhupia's battle with stretch-marks was drinking plenty of water throughout the day to keep her skin soft.
The former Miss India's love for coconut oil stems from her mother who always told her to use coconut oil for moisturizing. She even adds coconut oil to her baths for that extra soft glow.
Neha, who constantly posts unbelievably adorable pictures with her daughter said that the one beauty secret that she would want her daughter to know is 'being happy', as a happy woman automatically has a glow on her face.