Do you need to contact Asiana Airlines?
We have all the contact details for Asiana Airlines right here on our website. You can find addresses, phone numbers, and email addresses for Asiana Airlines. Plus, we've also got a handy map so you can easily find your way.
Don't spend hours online trying to track down the right person at Asiana Airlines. Let us do all the hard work for you! We've gathered all this information so you can easily get in touch with them and get the help you need. We also have shared Asiana Airlines Facebook, Twitter, and Instagram account links and many more.
Asiana Airlines Customer Service
Phone: 1588-8180 or 82-2-2669-8000 (South Korea)
Email: asianacs@flyasiana.com
Twitter:
Asiana Airlines Head Office
Address: Asiana Town,
No 47 Osae-Dong, Gangseo-gu, Seoul,
157-713, South Korea
Asiana Airlines International Support
Phone: 61-2-9260-4300 (Australia)
Phone: 86-10-8451-0101 (China)
Phone: 33-1-81-80-0940 (France)
Phone: 49-69-9210-190 (Germany)
Phone: 91-124-4690813 (India)
Phone: 90-212-256-4144 (Turkey)
Phone: 66-2-016-6500 (Thailand)
Phone: 34-932-596-573 (Spain)
Phone: 44-845-602-9900 (UK)
Phone: +1-800-227-4262 (US)
Asiana Airlines Links
Frequent Flier Program: Asiana Club
Flight Status/Schedule:  Website
Social Media: Facebook, Twitter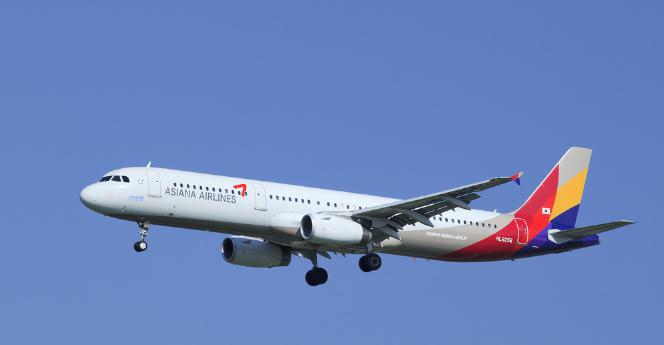 About Asiana Airlines
With a philosophy of providing maximum customer satisfaction through the best safety and service, Asiana Airlines has gained global stature. Asiana Airlines and Korean Air are South Korea's two major airlines that have their headquarters in Seoul. Asiana Airlines has its international hub at Incheon International airport and is associated with Star Alliance, carrying passengers and cargo to over 90 destinations around the globe. Wholly owned by the Asiana Airlines Co., Ltd, Asiana Airlines was started in 1988 and is committed to sustainable growth through ethical corporate social responsibility. This can be seen in all that they do – be it human resource management, quality control, ethics, or the service and products they dispense.
The Star Alliance member operates all flights from its main hubs at Gimpo International Airport and Incheon International Airport. It has codeshare agreements with big names such as Air Canada, Air China, EgyptAir, Etihad Airways, EVA Air, Qantas, Qatar Airways, Singapore Airlines, South African Airways, Thai Airways, Turkish Airlines and United Airlines. As for the major destinatiins, the network includes Australia, China, Russia, France, Germany, India, Italy, Japan, Philippines, Singapore, Taiwan, Turkey, US and the UK. Within South Korea, it connects Cheongju, Daegu, Gwangju, Jinju, and Seoul.
Asiana Airlines strives hard to make each travel an unforgettable experience for the traveller, from the welcome smile, the quality of in-flight meals or the novelty of its services – all geared towards treating the passenger with consideration and kindness. Of highest priority on Asiana Airlines is safety and security and they take utmost care to ensure that all safety stipulations laid down by law are adhered to, to provide the highest level of safety and security to passengers and employees.
The airline's website provides comprehensive information about ticketing, baggage allowance, check in information, flight status and any other question that the traveler might have. Check in is possible online or in the airport through kiosk check in or counter check in.
There are four category of travel available on offer – economy basic, economy flexi, business class and first class, each one providing comfortable seating with extra leg room and delectable Korean meals specially designed and prepared by the Institute of Korean Royal cuisine. Frequent flyers on Asiana Airlines can become privileged members of the Asiana Club and earn mileage each time they travel Asiana or its affiliate airlines. The accumulated miles can be exchanged for tickets or upgrades. New members of Asiana club become silver members and with additional accumulation of miles, can move on to become Gold, Diamond, Diamond Plus or Platinum members, each bestowing greater comforts and benefits. Members enjoy free additional baggage allowance, priority boarding, exclusive check-in counter, lounge tickets and much more. The miles can be used for upgrades, new flights or shopping.
All passengers can avail of the extensive in flight entertainment option in a number of languages and genres to suit travelers of all ages and genders, making the journey by Asiana Airlines as enjoyable as the destination. If you are flying with Asiana Airlines for first time, you can head to the official website or smartphone app to see flight schedule or to make a reservation. Booking can be done using major credit cards. You can sign into your account to view or manage booking, check flight status or perform web check-in. The baggage restrictions and specifications are published on the website. It differs according to the route. Most regions, Economy fliers are allowed one carry-on with 10 kg weight and two checked with 23 kg each.  For more information or queries on reservation, refund, cancellation, lost baggage, or others, reach the Asiana Airlines customer service.