Do you need to contact Scoot Airline?
We have all the contact details for Scoot Airline right here on our website. You can find addresses, phone numbers, and email addresses for Scoot Airline. Plus, we've also got a handy map so you can easily find your way.
Don't spend hours online trying to track down the right person at Scoot Airline. Let us do all the hard work for you! We've gathered all this information so you can easily get in touch with them and get the help you need. We also have shared Scoot Airline's Facebook, Twitter, and Instagram account links and many more.
Scoot Airline Head Office
Scoot Pte Ltd
Changi Airport Terminal 1
80 Airport Boulevard
#04-09, Singapore, 819642
Scoot Airline Customer Service
Phone: +65 3158 3388 (Singapore)
Twitter:
International Support
Australia: +612 8520 1888
China: +86 400 120 3055
Japan: +886 9 7348 2980
Thailand: +66 2021 0000
Hong Kong: +852 5808 5588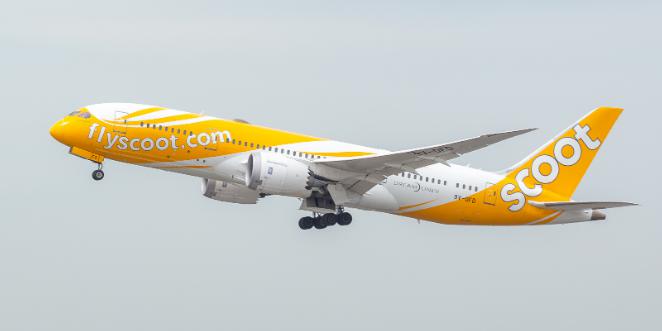 About Scoot Pte Ltd
Scoot is a low cost Singapore airline that was established in the year 2011. A subsidiary of Singapore Airlines, Scoot flies to some 20 destinations across Asia and the world. The airline operates a modern fleet of planes from its main hub at Singapore Changi Airport. The partner airlines are Tigerair, Singapore Airlines, Silk Air, Nok Air and Virgin Australia.
Some of the destinations Scoot operates its flights include Sydney, Gold Coast, Perth, Melbourne, Guangzhou, Nanjing, Qingdao, Osaka, Taipei, Seoul, Hong Kong and Bangkok. A detailed route map and schedule is provided on the website. Visitors to the website can also book a flight online and even manage or make changes to their booking by logging into their account. As for baggage, economy fliers are allowed to carry a cabin bag of upto 7kg. As for checked baggage, you can carry upto 32kg. ScootBiz fliers can carry upto 15kg of cabin baggage onboard.
Are you connecting between Scoot or other airline? You might want to explore Scoot-Thru, a service to help you avoid the hassles of immigration, collecting and checking in baggage, among others. Scoot-Thru can be purchased online during the booking. And there is also PlusPerks that will allow you to earn KrisFlyer miles, provide you with a preferred seat with extra legroom, and offer you priority check-in and boarding.
As for the inflight experience, Scoot provides you with inflight wi-fi connectivity. There is also inflght entertainment service, showcasing some of the latest Hollywood movies, TV shows, among others. As for food, you can now pre-book your meal from the wide range of choices. The website lists the meals, beverages and snacks that can be enjoyed during a flight.
Ready to fly? Check out the deals area for some of the best prices. Also there is a web check-in option for those looking to save time. For further information or making changes to your booking, cancellation, refund, lost baggage, reach the Scoot customer service via phone or email.