Do you need to contact Royal Air Maroc?
We have all the contact details for Royal Air Maroc right here on our website. You can find addresses, phone numbers, and email addresses for Royal Air Maroc. Plus, we've also got a handy map so you can easily find your way.
Don't spend hours online trying to track down the right person at Royal Air Maroc. Let us do all the hard work for you! We've gathered all this information so you can easily get in touch with them and get the help you need. We also have shared Royal Air Maroc Facebook, Twitter, and Instagram account links and many more.
Royal Air Maroc Head Office
Aeroport de Casablanca-Anfa,
Casablanca, Morocco
Twitter:
Royal Air Maroc Customer Service
Phone: 089000 0800 or 3260
Phone: 089000 0600 (Safar Flyer)
Phone: 089000 0700 (baggage queries)
Email Support
General: callcenter@royalairmaroc.com
Safar Flyer: safarflyer@royalairmaroc.com
Cargo: cargo@royalairmaroc.com
International Support
France : 0820 821 821
Belgium : 02 219 30 30
Spain :902 210 010
Holland : 020 515 85 90
Switzerland : 022 731 77 54
England : 020 730 758 00
Italy : 800 254 740
North America : 1800 344 67 26
Portugal : 01 213 500 020
Germany : 0699 200 14 61
Others: 00 212 5 22 48 97 97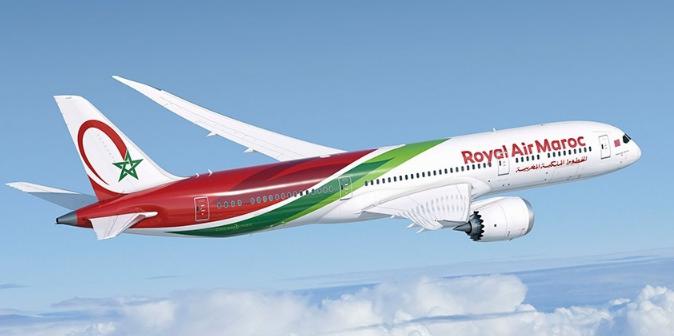 About Royal Air Maroc (RAM) Airline
Royal Air Maroc is Morocco's national airline, founded in the year 1957. The airline operates a modern fleet of 53 aircraft with its main hub at Mohammed V International Airport. The network includes over 80 destinations in Africa, Europe, North America and the Middle East. In 2014, Royal Air Maroc was granted the 4 star Skytrax award.
Royal Air Maroc allows booking of tickets using American Express, Visa or MasterCard credit cards. Check out the deals and promotions to grab the best fare for your travel. Besides flights, one can even search for hotels and rent a car online. Fliers can manage their booking on the web without having to visit an office. Want to avoid the ques? You can now check-in online and print your boarding pass 48 hours before a flight.
Within Morocco, Royal Air Maroc operates flights to Casablanca, Rabat, Marrakech, Agadir, Tangier, Oujda, Nador, Essaouira, Ouarzazate and Laayoune. International destinations include Algeria, Austria, Belgium, Brazil, Cameroon, Canada, Chad, Congo, Denmark, Egypt, France, Germany, Italy, Kenya, Kuwait, Lebanon, Libya, Netherlands, Nigeria, Portugal, Qatar, Senegal, Spain, Switzeland, Syria, Turkey, UAE, UK and the US.
Economy passengers on domestic routes can carry one bag with max 23kg weight. If international, 2 pieces of bag of same weight can be carried. Business class passengers flying Royal Air Maroc are allowed to carry 2 bags on domestic routes and 3 pieces of 23kg each on international routes. Excess bags can be carried for a fee. To read the complete baggage guide click here.
If you are a premium passenger or member of Safar Flyer Gold and Silver loyalty program, you can access the VIP Atlas lounge at the Casablanca Mohamed V Airport. The lounge offers comfortable waiting area, buffet counter, complimentary drinks, internet access and LED television screens. Safar Flyer is the frequent flier program that allows Royal Air Maroc fliers to earn and redeem miles every time they use the airline. The program has three tiers – Blue, Silver and Gold. The miles earned can be used for a new ticket, upgrade or for excess luggage. To register, click here.
For more information or queries on payment, refund, cancellation, lost baggage, reach the Royal Air Maroc customer service representative.