APCOA Parking Customer Service Phone Number is 0345 301 1151, and email id is ukcustomercomplaints@apcoa.com & finance.seasontickets@apcoa.com (season tickets), and the head office address is Wellington House 4-10 Cowley Road Uxbridge UB8 2XW United Kingdom. Read more about the company overview, social profiles & website link details.
Across Europe, APCOA Parking manages and runs several parking facilities. Its administrative headquarters are located in Stuttgart, Germany, and it administers about 1,400,000 parking spaces in 13 different countries. There are parking lots operated by APCOA located in more than 1,800 cities and commercial centers, 400 hotels, 250 railway stations, 150 hospitals, and more than 60 airports around Europe.
Deansgate in Manchester, Leeds Bradford Airport, Grand Arcade in Wigan, Broad Street Plaza in Halifax, China Town in Birmingham, King William House in Hull, The Moor in Sheffield, Kingsgate in Dunfermline, Heathrow Airport, and Aberdeen Airport are just some of the places you can find APCOA in the United Kingdom.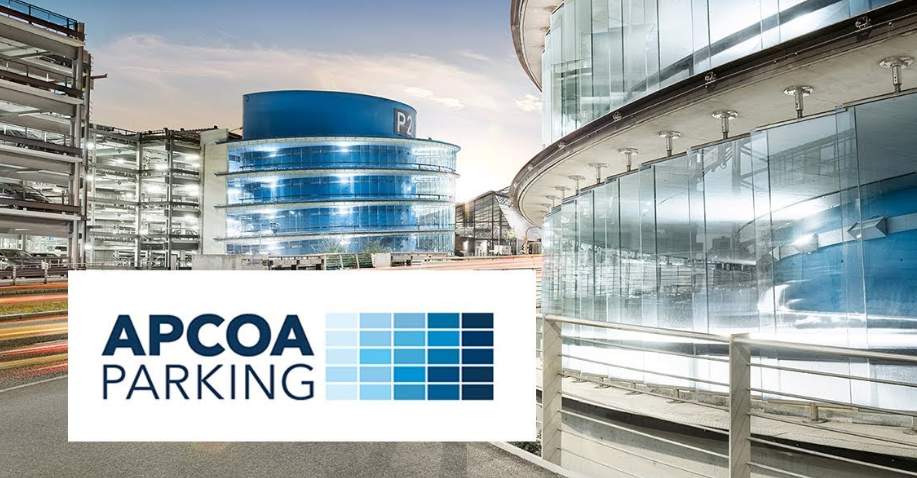 APCOA Parking Customer Service
Phone Number: 0345 301 1151
Email Id: ukcustomercomplaints@apcoa.com & finance.seasontickets@apcoa.com (season tickets)
Office Address: Wellington House 4-10 Cowley Road Uxbridge UB8 2XW United Kingdom
Website: www.apcoa.co.uk
Telephone Number: Not Available
Fax Number: Not Available
Facebook: Here
Instagram: Here
Twitter: Here
YouTube: Here
TikTok: Here
Linkedin: Here
Because APCOA is primarily a parking management company, it offers its clients, which include local governments, retail centers, airports, trade fairs, major international hotels, banks, insurance companies, arenas, and athletic facilities, the benefit of its expertise in parking management. A few of the services that are available to individuals from APCOA are the administration of parking lots and traffic, assistance to landowners and real estate agents in the form of guidance on the idea and development of projects, and so on.
The parking control center operated by APCOA Parking provides customers with service around the clock, 365 days a year. Parking management facilities are checked for any difficulties, and APCOA PARKING staff members are available to assist with any concerns regarding car park usage. They offer a mobile monitoring service that assists in the identification of parking violations in a certain location. Shopping malls, airports, trade exhibitions, hotels, banks, stadiums, and arenas all have available advertising space that can be rented through APCOA Parking.
Valet parking is an option for high-value customers who place a premium on saving time and receiving premium service. It is a premium service that gives customers the ability to park their vehicle close to the check-in counter at the terminal and then retrieve their keys from parking when they arrive. Combining valet parking with other premium services like cleaning and refueling, repair and maintenance service, safe parking in a reserved place, corporate discounts, and aid with starting flat batteries is possible. Valet parking can also be purchased alone.
APCOA Parking is aware that proper trolley management is essential to the smooth running of airport terminals in order to maximize passenger throughput. As a consequence of this, they offer bespoke services that are adapted to meet the requirements that are unique to you. Because of this, the entire procedure is certain to be successful and efficient. It is not necessary for passengers to traverse the entirety of the airport in order to obtain a rolling luggage cart.
Due to the fact that APCOA Parking also has experience in the major property industry, the company is able to participate in property development projects from the very beginning of the process. APCOA PARKING is able to boost returns on existing assets while lowering costs through the utilization of innovative technology and successful marketing methods. In addition to this, they keep an eye on emerging trends and conduct extensive customer research in order to continuously enhance their offerings.
You will find that working with them in straightforward and adaptable cooperation is possible. Contract choices may include a fixed lease, a combination fixed and returns lease, a plain returns lease, or simply a returns lease. Fee-based management contracts may also be considered.
APCOA Parking provides its customers with a multitude of advantages, one of which is an integrated navigation system that finds and directs cars to the parking lot that is the most convenient for them. The amount of open parking spots can be communicated to motorists, so empowering them to choose a parking spot after carefully considering all of their options. By utilizing technologies such as RFID and ANPR, which automatically recognize each individual vehicle or driver, this solution does away with the necessity of tickets and makes it easier for customers to enter and depart parking lots.
In addition to this, there is no need to wait in line to make a payment; registered drivers need only drive out of the lot, and the fee will be instantly charged to their credit card. Customers have a simpler time with parking thanks to APCOA FLOW, which integrates with their digital lifestyle and gives them the freedom to park anywhere they like.
We Shared About APCOA Parking Customer Service Phone Number, Office Address, and Email Id Details. Please do share this post with your social media friends. Keep visiting this website and read any company contact information.