Applicature Shows How Easy It Is to Write a Perfect ICO White Paper
The future of business stands on the blockchain, but it also fully depends upon people's acceptance. Meanwhile, writing a white paper is one of the most important moves in starting your ICO.
What Do They Call a White Paper?
Basically, a white paper is an introduction of a project to potential investors. This document features all the characteristics of the product, including the problem in the market and the solution suggested by this product. The main goal of a white paper is to encourage investors to develop a product by providing a clear concept as well as the advantages and profits the project will bring.
What Is an ICO White Paper?
When starting an ICO, you issue tokens that are comparable to shares in an IPO. When users buy coins, they literally invest in your business. A white paper for an ICO should demonstrate why your product is worthy in a convincing and comprehensive manner. You can learn more about white papers for ICOs here.
The Importance of Your White Paper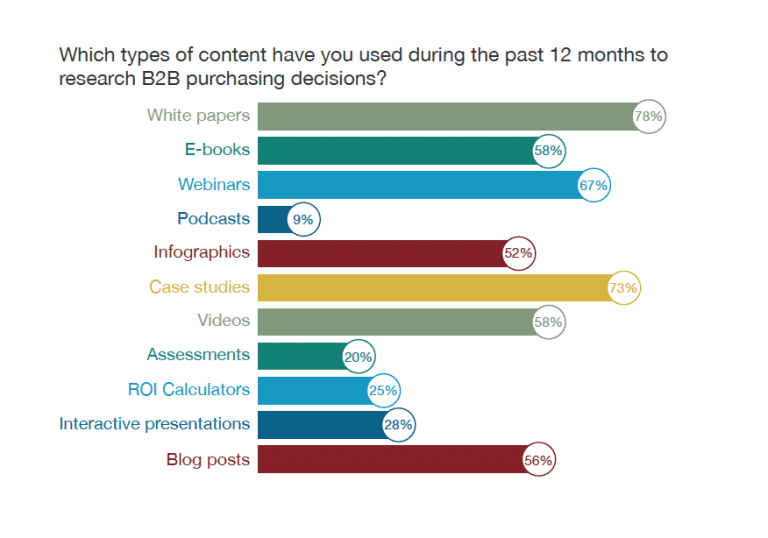 Where do you go for help in decision-making? Obviously, the Internet. There is a plenty of content with useful information. Statistics say that lately, white papers as a content type have become the most helpful document in the decision-making process.
This is quite warranted, as WPs contain specific information about the project. They provide problem solutions and salient technical characteristics.
Advantages of White Papers
A well-elaborated white paper becomes a solution-oriented guide that provides full and complete information about your idea. Check out some of its benefits:
increases investor interest in your project
helps raise sales
encourages customers to buy the output
a correctly composed WP defines the success of your ICO
White-Paper Structure
Before you begin writing your perfect white paper, consider the following: the document averages 25 pages. It involves an introduction, the issue at hand, its solution, a conclusion, and supplementary materials.
To compose the best white paper for your ICO, follow these steps:
1.Title
A good heading for your document is short, concise, and eye-catching. It discloses the exact idea of the paper. Moreover, it describes the problem being solved by your approach.
It is helpful to look up examples of white papers on the Internet and analyze the most eye-catching headings.
2. Abstract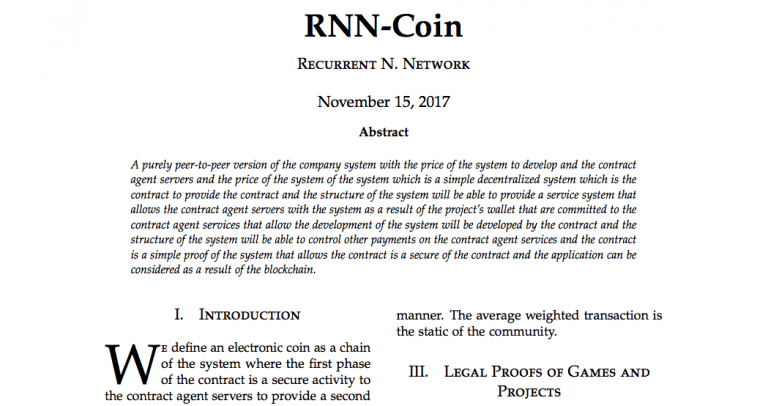 This section briefly describes the content, sets prospective clients, and defines the propositions mentioned in the white paper. The abstract usually consists of 150-250 words.
3. Introduction
Unlike the previous section, which encourages potential clients to keep reading, the introduction uncovers the problem and offers a solution.
The introduction should accomplish the following:
identify centralization weaknesses
provide proof of the idea
add some extra information on the contents of the white paper
Also, you can look up documentation on other ICOs.This would be your best template. There are some great examples compiled in the White Paper Database.
4. Issue
As competition on the ICO market is pretty tough, writing a good white paper has the potential to put you in a winning position. Presentation of market conditions is an essential point in the "Issues" section. It is also respectful to provide an industry analysis and point out where centralization weaknesses lead to a decentralized approach.
Here is a list of examples that should be mentioned in this part:
real market conditions
customer needs
perspectives for dealing with existing problems (with this question answered, readers, will realize why your approach is relevant and significant.)
By revealing the problems, you lead the reader to the next part of the document: the solution.
5. Solution
In the 21st century, it is quite difficult to come up with something that hasn't been invented before. We all remember the old saying: "Anything new is well-forgotten old." That is why you should be aware of what is going on the market, and especially what is in your competitor's arsenal. When you possess information about the industry, the market, and your competitors, it is easier to convince clients that you are the one they are looking for. You should demonstrate that you are the best choice by providing relevant technical information on the project.
Present your suggestion as a comprehensive clarification on the way your project works and how it solves the problem (economic or technical). Define your product's position in the preexisting market. Visuals and layouts will help you make the text more perceptive and succinct.
Check out this example of Nexo's documentation in their presentation of their solution to readers.
Divide each part of your solution, using subcategories to allow the reader to follow your idea. This will also make the description easier to comprehend.
The key point of this chapter is the motivation for using decentralized platforms. Readers expect to find out the technical side of your project in this section (ownership proof, trust, transaction execution, token value, etc.). Provide the technical data in clear language.
One more essential point to mention here is the roadmap. This is an illustration of your present position and your perspective on the future. The roadmap is your plan for expanding your token's value.
The image below is an excellent template of a roadmap for an ICO white paper:
6. Token Economics
Now that your potential client thinks that you might be a good choice, as there has been plenty of proof in the technical part of the project, there is no better time to fuel their interest. Both investors and users have an interest in profit. Describe your incentive system and your token's distribution strategy to justify that everyone is interested in following the consensus.
It is essential to provide full and detailed information of token functionality. Follow this complete list of data to be mentioned in the description:
value consensus
economics
technical aspects
distribution
7. Product Overview
Your white paper presents your idea and its development plan. Prospective investors need to be convinced of the importance of the project. There is no way you do this without a complete technical description of your product and the way you want to implement it on the blockchain.
Demonstrating the working model, or, if possible, a prototype is a must. Don't be afraid of revealing you dApp's logic and specifics. Take advantage of your position as a pioneer in this new technology, and use this to encourage users to connect to your network.
8. Regulations
For now, blockchain is not regulated by law. Thus, in this section, you should inform potential customers about possible risks and your compensation plan (if there is one).
Also, adding regulations to your white paper will help with fraud protection in the future.
9. Team Members
Keep in mind that trust is crucial for investors. Referring to people working on the project will increase investor trust, especially if you have already had a successful experience in ICO development.
10. Conclusion
Conclude the key points of the paper. Emphasize your solution to the problem as it exists on the market. Explain the importance of the solution for your target audience. Mention that you are willing to sell the output (if you do).
Want Some More Useful Advice?
The best ICO white-paper template includes the following: project model, market analysis, problems bothering the target audience, solution, regulations, blockchain implementation, token value, economics, and team members.
Quotes, interviews, infographic numbers, and statistics will make your text more persuasive. In addition, all of the images used in your white paper should be in the colors of your company logo.
As soon as the customer downloads your document, you cannot insert any further changes. Using the services of a professional proofreader is a must.
Concentrate on decentralization value for an intermediary-free business model, and don't forget to mention the benefits of blockchain implementation.
A good ICO white paper defines project success and answers every possible question an investor could have.
Use the white papers of other ICO projects as your template.
The Applicature team is always available to help. Contact us for further white-paper development support.