Every Female desire long, thick, and lustrous hair. From teenagers to oldies, everyone loves their hair because of the essential role it plays in defining one's face and looks. Beautiful hair that has enough shine, strength and length is what everyone tries to achieve. Unfortunately, hair loss, hair fall, and reduced hair growth are common hair issues that people are facing now a days because of Hectic lifestyles, pollution, and adulterated hair care products. If you want an effective, easy and safe solution for your hair growth problems, this article can assistance you.
Onion Juice for Hair Growth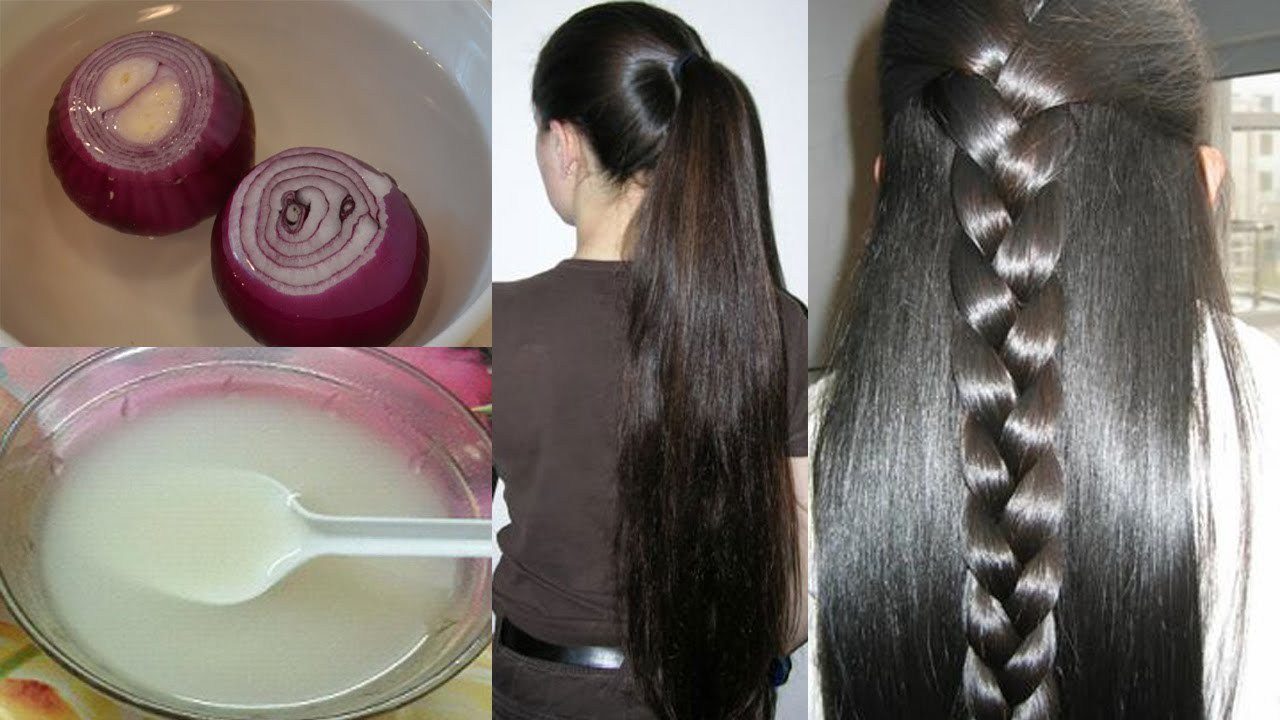 You Will Need
2 red onions or shallots
Cotton ball
Prep Time
2 minutes
Treatment Time
15 minutes – 30 minutes
What You Have to Do
Peel the onions or shallots and chop them into pieces, blend that pieces and squeeze out their juice.
Use the saturated cotton pad to dab your scalp with the onion juice and massage you scalp for a couple of minutes then keep it on for 15 minutes to 30 minutes.
Finally, rinse your hair with a mild shampoo.
How Often You Should Do This
You can apply onion juice on your scalp once a week.