Right on that note, let us take a look at some famous love stories that brought these two glamour worlds together.
Kim Sharma-Yuvraj Singh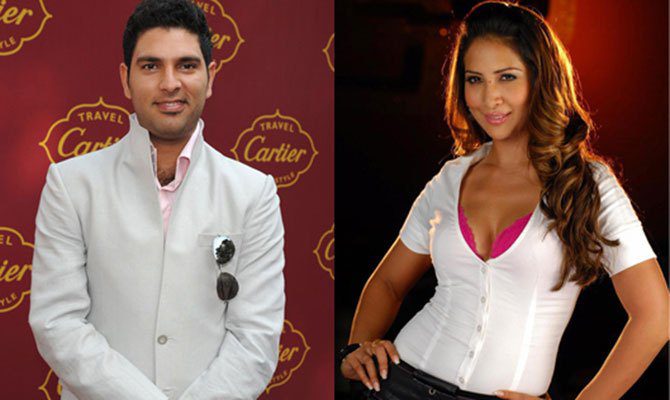 One of the most famous face on the cricket field, Yuvraj Singh, has always made news about his professional and personal life. Before Hazel impressed him and the two settled down in 2016, it was the beautiful Mohabbatein girl, i.e., Kim Sharma who clean bowled the cricketer. Their relationship was the talk of the town. The duo went steady for over four long years, something which people weren't expecting form Yuvraj Singh, who had developed an image of being a Casanova. However, things did not work out for this glam couple and they broke up after a while.