There's always a ring of excitement in the words 'destination wedding!' Be it your own ceremony, or of anyone close to you, attending a destination wedding brings with it anticipation, surprise, and lots of new experiences. Brian Kelly and his fiancé Sean Koshi are the head of Ticket2Events, a luxury event planning company based in Palm Beach, Florida. After organizing many red carpet events and high-profile ceremonies, the recently engaged duo are now traveling the world in search of the perfect spot for their own nuptials. Here are their top picks so far. And mind, when it comes to a destination wedding, the pair speaks from experience!
Villa Amore Estate, Delray Beach, Florida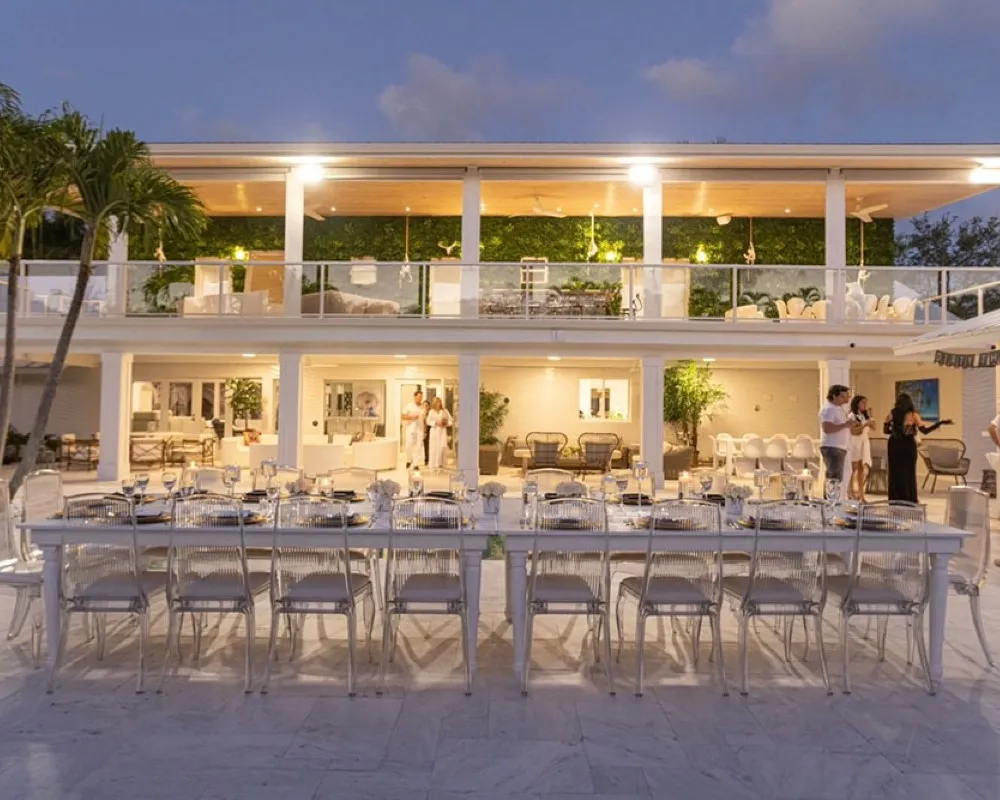 Centrally located in Delray Beach, Florida, Villa Amore Estate features 6 bedrooms accommodating up to 12 guests for an intimate ceremony. With a charming location, the 3 acres of the lush estate provide guaranteed views of amazing Florida sunset. It also includes a beautifully designed area perfect for the happy hour of your destination wedding ceremony. The estate also uniquely encourages the guests to feel free of the typical restrictions of a rented venue and enhance or utilize the space to their own desires. Your guests will rave about this destination wedding for many days thereafter!
The Seagate Hotel & Spa, Delray Beach, Florida
Delray Beach has another charming location for an oceanfront destination wedding, named The Seagate Hotel & Spa. It offers luxurious accommodations and boutique experiences for 75-125 guests. The property includes a beach club and a golf club. For those who have more than 125 guests, the place offers its golf club as a venue. They even have a rain plan if requested! Don't worry, rain won't dampen your day!
Hilton Los Cabos, Los Cabos, Baja California Sur, Mexico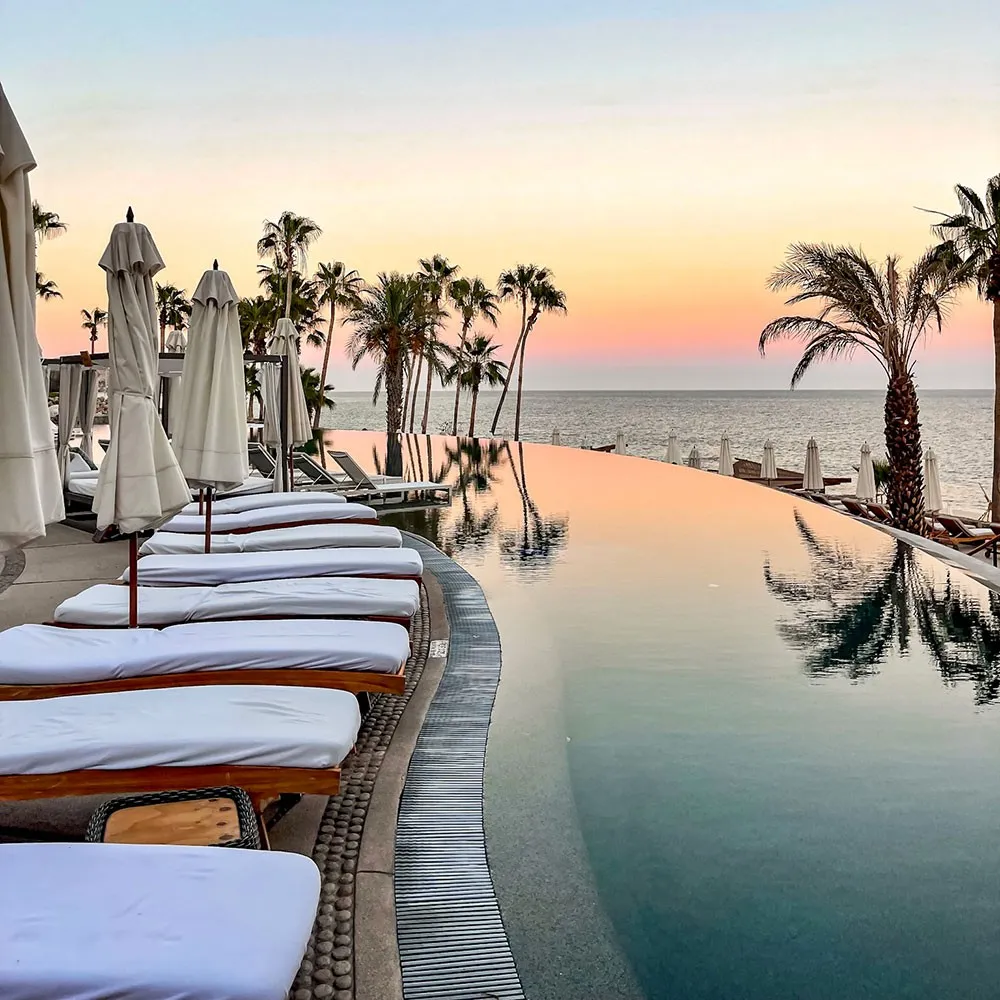 Located just a quick drive away from the San Jose del Cabo international airport, Hilton Los Cabos offers unparalleled paradise with a state-of-the-art wellness facility. Along with a holistic spa and direct access to a swimmable beach, this is a unique addition to destination wedding properties. After a refreshing swim, an equally refreshing mocktail is an added perk! Also, there are unique options of custom-made flooring on the sandy beach for a private reception and a courtyard-connecting-ballroom for an overnight party. Additionally, the Alta Mar Suites provide a slew of luxury amenities like a private plunge pool, a daily refreshed mini-bar, and a personal concierge or butler.
Holiday Inn Resort, Palm Beach, Aruba
It may look like an unexpected choice for a destination wedding, but the Holiday Inn Resort in Palm Beach features unaltered splendor with powder-white beaches. Located directly at one of the most desired beaches on the island, the high-end resort offers bespoke wedding arrangements and an exceptional catering menu, all within an unbelievably affordable range. Your guess might come surprised at your destination choice, but they'll leave even more shocked at how perfect the place is.