Do you need to contact Oman Air?
We have all the contact details for Oman Air right here on our website. You can find addresses, phone numbers, and email addresses for Oman Air. Plus, we've also got a handy map so you can easily find your way.
Don't spend hours online trying to track down the right person at Oman Air. Let us do all the hard work for you! We've gathered all this information so you can easily get in touch with them and get the help you need. We also have shared Oman Air's Facebook, Twitter, and Instagram account links and many more.
Twitter:
Oman Air Head Office
P.O. Box 58, Muscat International Airport,
P.C. 111, Sultanate of Oman
Email: wycallcenter@omanair.com, webbooking@omanair.com
Oman Air Customer Care
Phone +968 24531111
Fax +968 24153300
Oman Air Reservations
24765124 / 24765130
Sindbad (frequent flier program)
Phone +968 24531111
Fax +968 24153304
Email sindbad@omanair.com
Complaints / Feedback
+968 24518121,24519413
+968 24510491 (fax)
customers@omanair.com
Airport Office
24519591 / 24519347
Lost Baggage
24519504 / 24519662
wymctstn@omanair.com
Gulf Air Cargo
24519291
cargo.do@omanair.com
Muscat Office Address
Building No.1713, Way 2720, Block No.157, CBD Area
P.O.Box 3823, P.C.112, Ruwi, Muscat, Sultanate of Oman
Salalah Office Address
Haffa House, P.O.Box 662, Code 211, Salalah, Sultanate of Oman
Phone 23292777 / 23295666 / 23294301
ressll@omanair.com
Airport Office
23290293
aptsll@omanair.com
Cargo
23293386
Lost Baggage
23294237
Khasab Airport Office
26731592 / 99027988
khswy@omantel.net.om
Oman Air – UK
Centre 500,
500, Chiswick High Road,
London
W4 5RG
Telephone: +44 (0) 844 4822309
Fax: +44 (0) 208 9562803
Lost Baggage
(0)208 745 0824
Airport Office
Room 3501 South Wing Block,
Terminal 3, Heathrow Airport,
Middlesex TW6 3QG.
Tel  : +44 (0) 208 7574984/5
Fax : +44 (0) 208 7451683
Oman Air – UAE
Al Rais Shopping Centre, Mezanine Floor, Al Mankhool Road, Bur Dubai
Phone +971-4 3518080 / 3521234 / 2245639
Fax +971-4 3521965
ResDXB@omanair.com
Sharjah
P.O.Box 5242, Al Zahara Street, Sharjah United Arab Emirates.
Phone +971-6 5748212
Fax 5741446
resshj@omanair.com
Abu Dhabi
Airline Tower Bldg, Oman Air, Ground Floor, Khalifa Street, Abu Dhabi
Phone +971-2 6319575 / 6330260
resauh@omanair.com
Oman Air – Saudi Arabia
P.O. Box 1957, Al Khobar 31952, KSA
Phone +966-3 8961412
Oman Air – India
10B Scindia House, Connaught Place, New Delhi – 110 001
Phone +91-11 23766280/81/82/83 (Delhi)
+91-22 43229000 (Mumbai)
+91-484 2385080 (Cochin)
+91- 44 43473333 (Chennai
+91- 80 41132900 (Bangalore)
Oman Air – Germany
Oman Air
Lurgiallee 10
60439 Frankfurt
Germany
Phone 0049 69 58300710 / 20
Oman Air – France
Oman Air
90 rue de Courcelles
75008 Paris
France
Phone (0)1 47 64 21 50
(0)1 41 58 75 34 (lost baggage)
Oman Air – Thailand
849 Vorawat Building, 22nd Floor, Room 2203,
Silom Rd., Bangkok 10500, Thailand.
Oman Air Bangkok Airport,
Room G1-021A, Ground Floor,
Concourse G, Suvarnabhumi Airport,
999 M.1, Tumbol Rajathewa, Samut Prakarn, 10500 Thailand.
Phone +662 635 1222
ext. 23, 24, 26
resbkk@omanair.com
Book Oman Air Flight
To book a Oman Air flight online click here
Web Check-In
To web check-in on Oman Air here
Flight Schedule
To check Oman Air flight schedule online
Oman Air Special Offers
To check Oman Air special offers online
Baggage Information
Checked Baggage: First Class 50 kilograms; Business Class 40 kilograms; and Economy Class 30 kilograms. The maximum accepted weight for any single piece of baggage is 32 Kg.
Hand Baggage: You are allowed to carry one hand baggage with weight not exceeding 7 kilos.
Lost Baggage Contact
Officer-Baggage Services
Customer Support Dept.
P.O. Box 58
Muscat International Airport, PC 111
Sultanate of Oman
e-mail: mundhirk@omanair.com
fax: +968  24 521284
Oman Air Holidays
For details on Oman Air holidays click here
Lounges
"Oman Air lounge" at Muscat International Airport can be enjoyed by people travelling on first or business class. Additionally, the Majan Lounge, opening in July 2011, will be available to "premium" passengers of airlines operating through Muscat International Airport.
Sibdbad Frequent Flyer Programme
A member of the programme can earn miles every time they will fly with Oman Air, or while reserving hotels or renting cars. Sibdbad has three tiers – Blue, Silver and Gold. As a member you enjoy a range of benefits including dedicated phone line, priority waitlist, guaranteed seat in Economy Class, excess baggage, lounge access, auto seat, and much more. Call +968 24 531111 for more details. To register online click here
Oman Air Destinations
Oman Air destinations include Egypt, France, Germany, India, Italy, Jordan, Kuwait, Lebanon, Malaysia, Maldives, Nepal, Saudi Arabia, Bahrain, Sri Lanka, Tanzania, Thailand, UAE and the UK.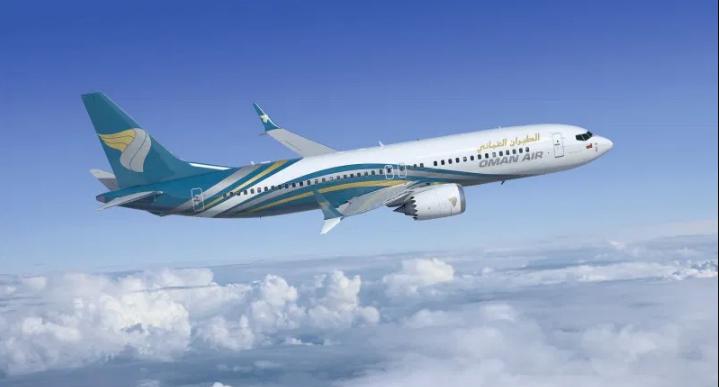 About Oman Air
Oman Air was established in the year 1981 and is the national carrier of Sultanate of Oman. Operating from its main hub at Muscat International Airport, Oman Air flies to over 40 destinations worldwide. "Modern Vision. Timeless Traditions…" is the slogan of Oman Air. The ownership of Oman Air rests in the hands of the government of Oman. The airline is a member of the Arab Air Carriers Organization.