Nadya Suleman, AKA Octomom, grabbed everyone's attention in 2009 because she got pregnant with eight babies at once! She and her doctor became quite controversial and were heavily criticized, but many also showed their support. All the same, America was quite curious about her large family. Keep reading to learn more about Nadya Suleman, how she became known as Octomom, and what's keeping her and her many kids busy these days.
A Big Family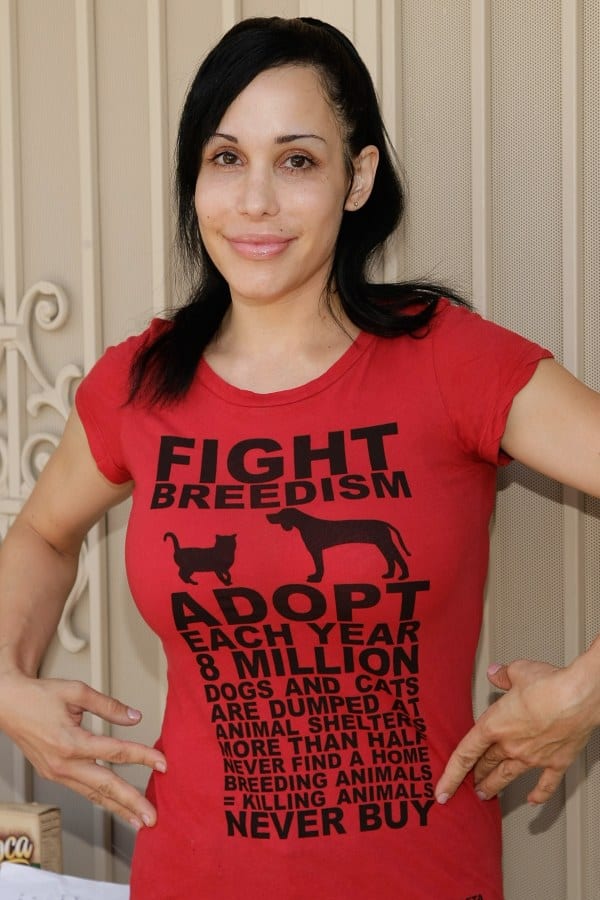 Nadya Suleman's biggest dream was having a big family since she didn't have siblings. She had no idea her intense desire for a big and happy family would cause her to make hard decisions that would change her life forever. All the same, her strong determination to make her dream come true was the reason why the world witnessed a miracle.
Becoming A Mother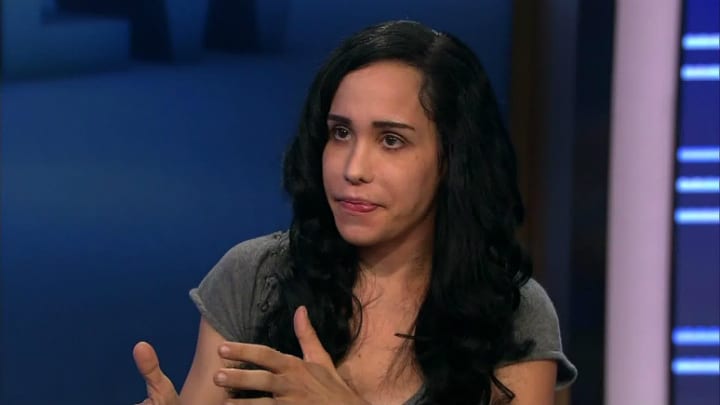 When she graduated high school, Nadya Suleman set off on her quest to achieve her dream of starting a family. She may have had a desire to attend college like others her age, but her goal of becoming a mother was still her top priority. Nadya was young at the time and some say she was a little too naive! She had no idea what the future held for her.
Nadya's First Love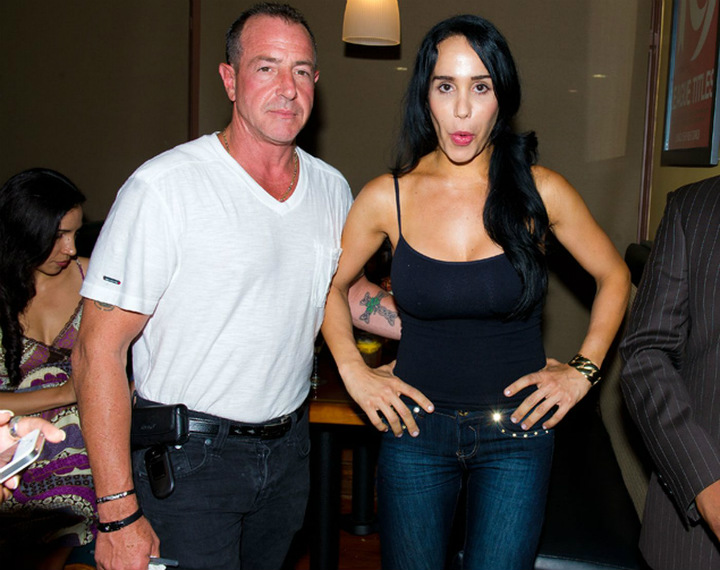 Before Nadya Suleman turned 21, she already met her future husband, produce manager Marcos Gutierrez. She felt instantly connected to him and that connection became something deep and meaningful. Nadya was honest with Gutierrez and told him her dream of becoming a mother. In the beginning, it wasn't a problem because Gutierrez also wanted children of his own and he and Nadya were madly in love, but unfortunately, fate planned something else.
A Risky Occupation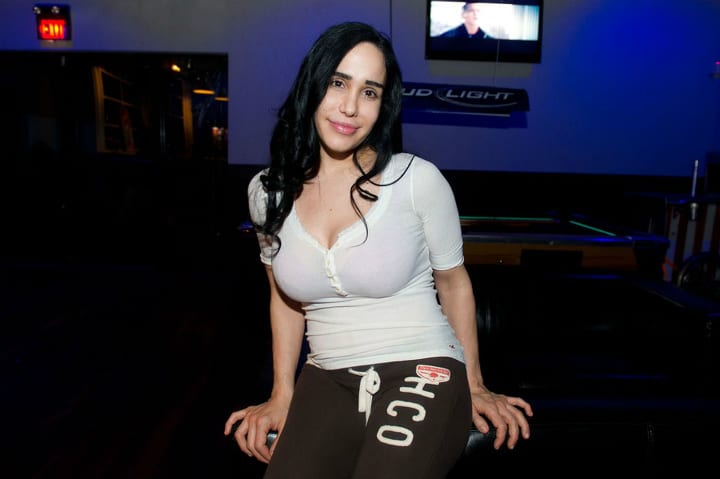 In 1996, Nadya married Marcos Gutierrez and earned her psychiatric therapy license from Mt. San Antonio College. She also began working for Metropolitan State Hospital, a psychiatric facility. While her job was rewarding, it was definitely not easy and would actually become dangerous for Nadya. Her primary goal may be having a family, but she also wanted a meaningful career, but an unfortunate event that happened in her workplace turned her life into a long roller-coaster ride.
Tragedy Strikes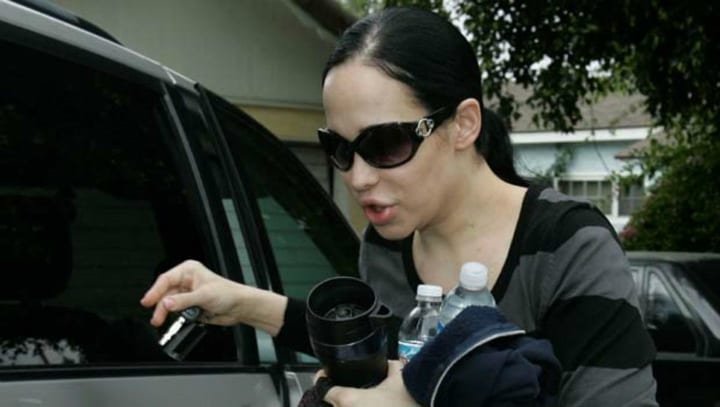 On September 18th, 1999, something horrific happened at Nadya's work place and she was caught in the middle. Some patients started a riot, so Nadya tried to intervene. Unfortunately, when one patient turned over a desk, it landed on Nadya's back, causing her herniated disc injury. Workers' compensation may have provided some assistance (she received $170,000), which certainly helped her for a while, but money became the least of Nadya's worries.
A Goal Delayed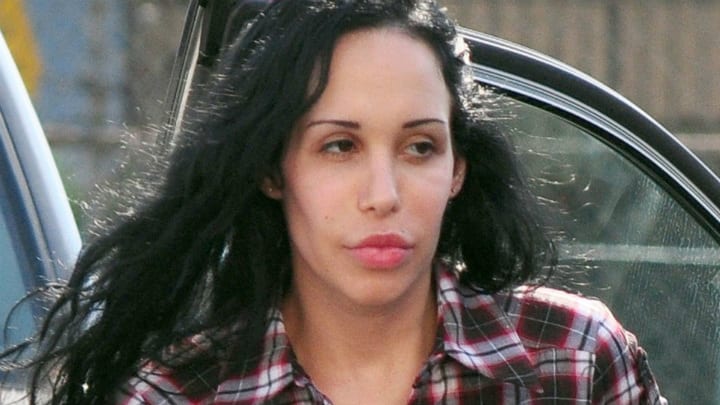 Her work-related injury brought Nadya both emotional distress as well as physical pain. She received compensation and it allowed her to deal with some things, but she was facing a bigger problem at the time. She was still not able to achieve her lifelong goal despite her efforts and her husbands. They had been trying to start a family for three years, but their repeated attempts yielded the same result – no baby.
Harsh Truth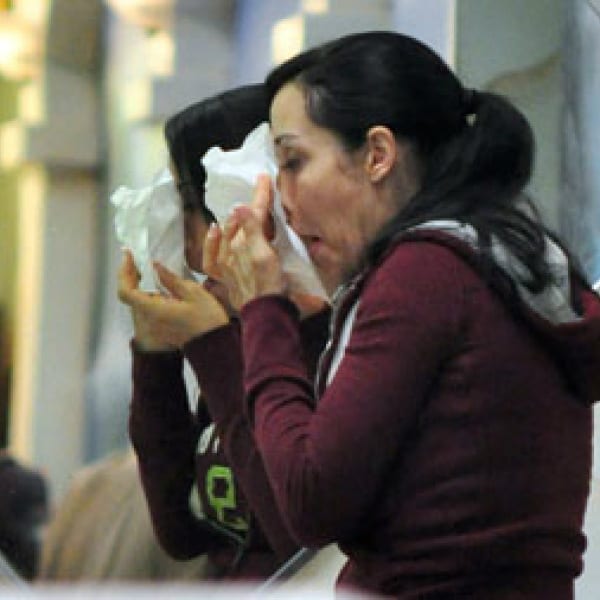 Nadia and her husband consulted professionals to find out what the problem was. They really wanted to have a baby, so they followed the instructions they got, but nothing seemed to work and she didn't get pregnant. Nadya lost hope and she got depressed. Then, the couple learned the bitter truth – Marcos Gutierrez was sterile, so the natural way won't ever work for them and alternatives should be considered.
The Limit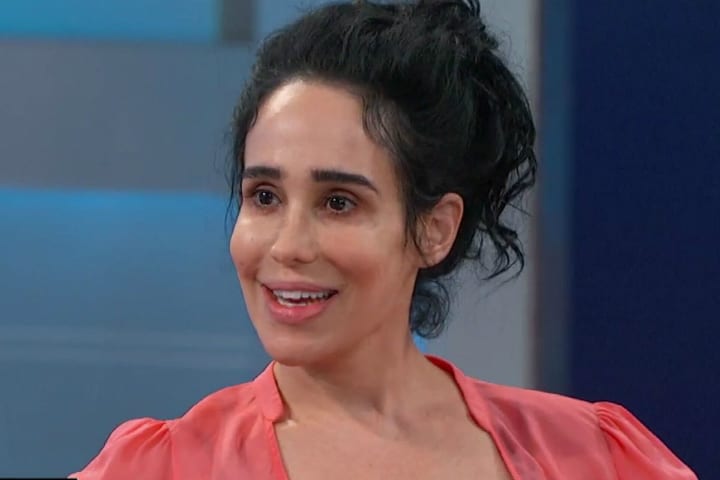 Nadya really wanted to have kids, so she pushed the issue. She believed that since the traditional method did not work, she and her husband should try other methods. However, Marcos was totally against the idea and their opposing views began to create a gap between the couple. When Nadya suggested in vitro fertilization (IVF), implanting a fertilized egg into a woman, Marcos told her he would leave her.
A Difficult Choice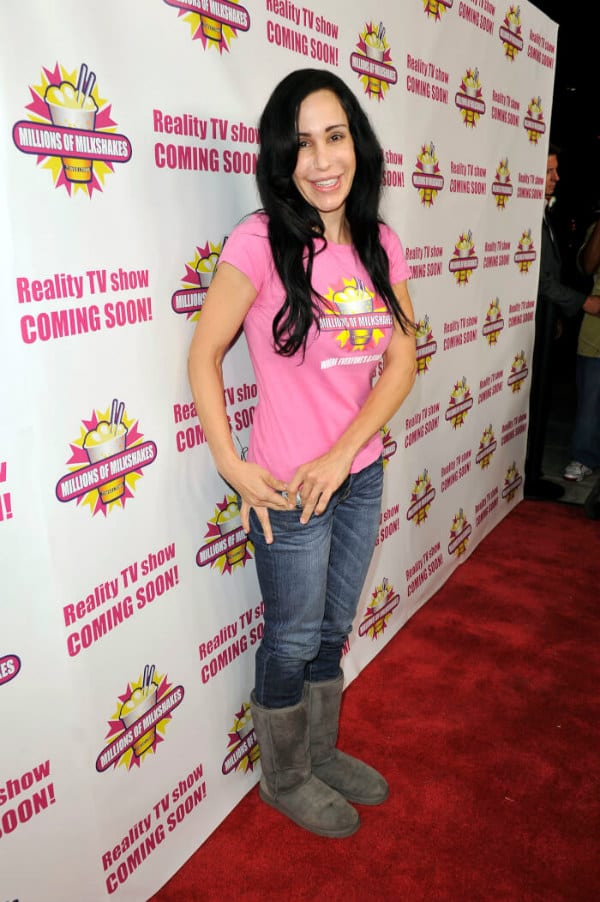 Nadya needed to choose between keeping Marcos and having children, her lifelong dream. If she chose to stay married, she would be giving give up her biggest dream, but she chose to take a chance instead and pursue what she always wanted. It might have been very difficult for Nadya, but she got divorced in 2000. Nadya then decided to get an IVF treatment and start her own family, though things didn't turn out how she wanted them to.
There's No Such Thing as Free Lunch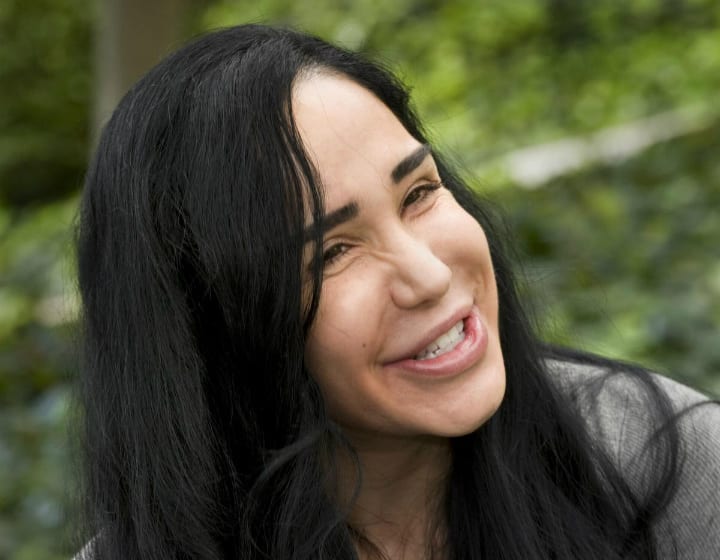 Even though in vitro fertilization or IVF is not that complicated, it's not successful 100% of the time and has a hefty price tag. All the same, Nadya wasn't the least bit discouraged by these factors since she had already grown sick of failure. In terms of the procedure, many doctors recommend having multiple eggs fertilized so that there is a higher chance of success during the fertilization process. This actually entailed another risk that would be pretty significant to Nadya, but would she choose to take it?
Worth It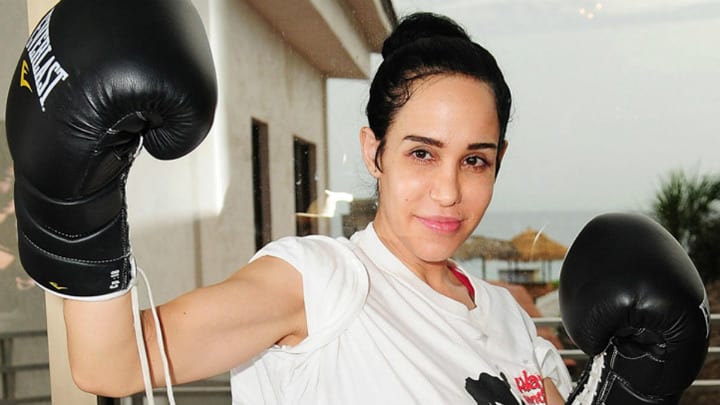 Nadya had to think of one important thing prior to having an IVF treatment – the possibility of being pregnant with more than one baby if all implanted eggs survived. This actually makes the pregnancy pretty dangerous, but she was set on starting a family and her mantra appears to be "the more, the merrier." However, some people still think that being pregnant with more than one baby at one time should have made Nadya a little scared. No one had any idea what the result would be.
Welcome to This World, Elijah!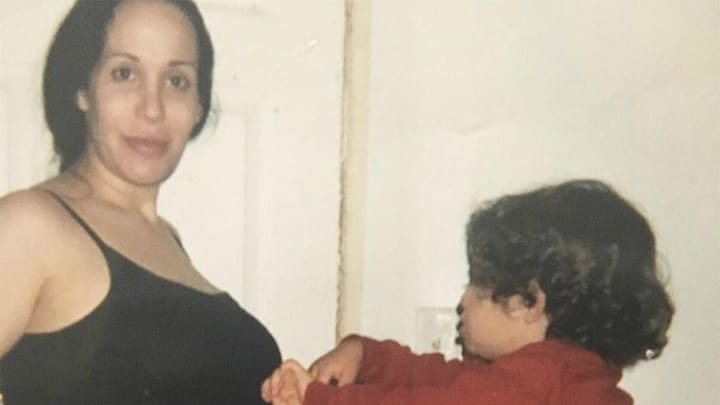 Carrying more than one baby in a single pregnancy isn't always considered a risk, especially if twins or triplets are what the parent wants. Nadya may not have hoped for twins or triplets, but the result of the IVF treatment was amazing. It was a success and Nadya gave birth to her first child in 2001, an adorable boy she named Elijah. Finally, after her many struggles, Nadya achieved her dream, though that was only the start for her.
Babies, Babies, And More Babies!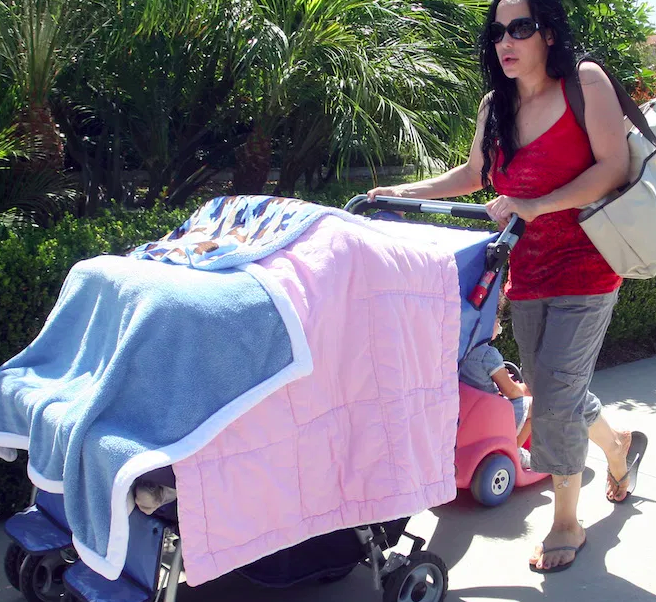 One year after Nadya gave birth to Elijah, she welcomed another baby, a girl that she named Amerah. However, Nadya wasn't satisfied with two babies and her positive experience with IVF only encouraged her to go through more treatments. She later gave birth to fraternal twins and two more kids, all from IVF and making her a mom of six! In the USA and other countries, having six kids is certainly not common, but Nadya still wanted to have more children even after giving birth to her sixth child.
An Extreme Decision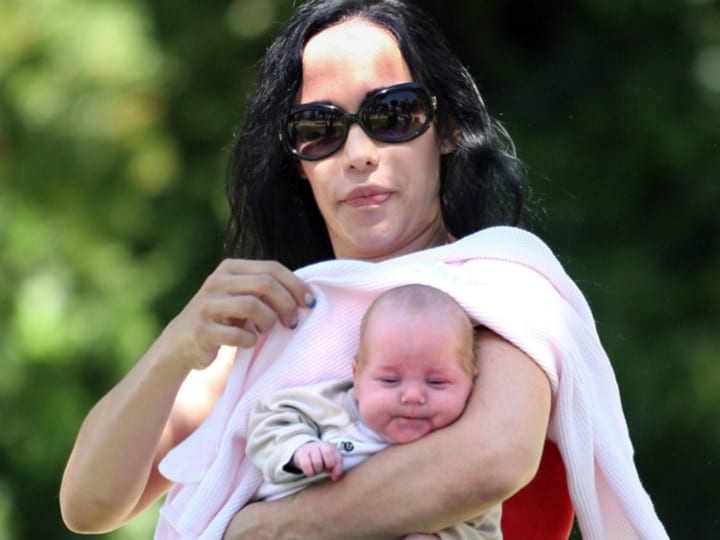 In 2008, the world was shocked with what Nadya Suleman decided to do and she became an instant celebrity. Because she was not content with just six children, she went to Dr. Michael Kamrava again, the same doctor who did her past IVF procedures. Nadya told him that she wanted another IVF treatment with all her six leftover eggs implanted. She decided to do this because she is pro-life and didn't want her eggs go to waste.
More Babies?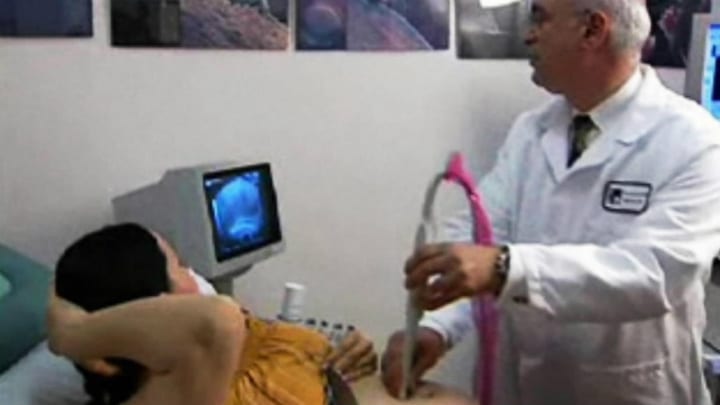 Dr. Kamrava was initially hesitant to comply with implanting six eggs at once because of the possibility that the mother might be in extreme danger. However, he claims that he implanted the six leftover eggs owing to Nadya's insistence, which she did even if she knew she might be pregnant with multiple babies. Nevertheless, what's most intriguing about this entire thing is Dr. Kamrava implanting twelve eggs! Actually, that number is way more than the recommended and a massive risk like that was bound to have a rather significant result.
Eight Babies on The Way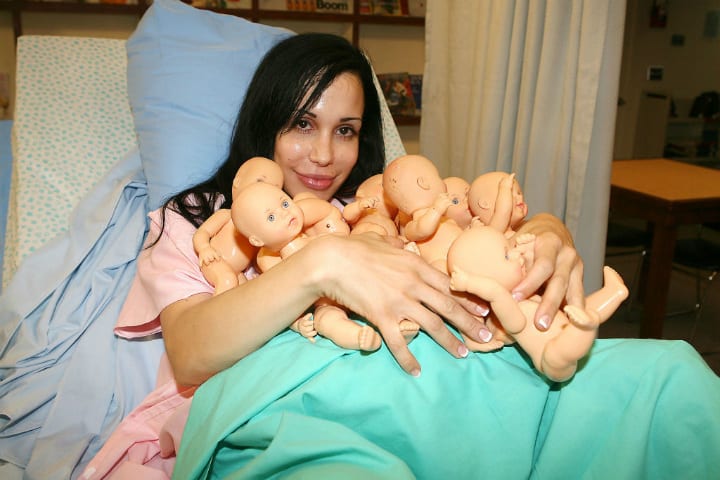 Nadya Suleman and Dr. Kamrava took a really bold and unprecedented step. Implanting so many embryos radically deviated from standard medical practice, but Nadya does not regret anything. Many would have felt totally terrified, but she was totally excited about it. Eight implanted embryos stuck, so Nadya became pregnant with eight all at once but the question was if she was capable of carrying and giving birth to eight babies after she already had six children.
Mother Of Eight – Octomom!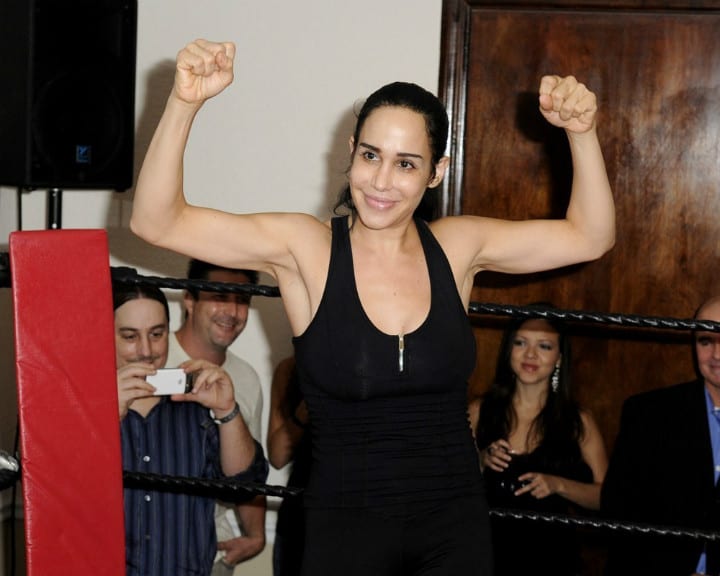 Carrying eight babies to term definitely put Nadya's body under plenty of strain seeing as the average woman typically carries only one or two. Soon, the media heard about her story, and Nadya and her kids, became sensational. The moniker "Octomom" was born at this time. The news don't feature all California single moms, but there was a good reason behind Octomom's notoriety – her pregnancy was record-breaking.
Childbirth Success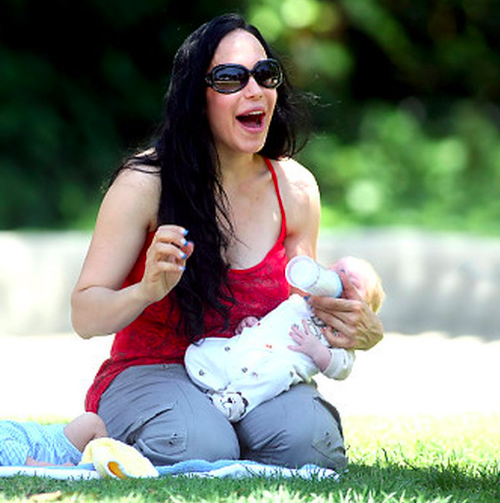 Soon, the time came for Nadya Suleman to deliver her babies. Thankfully, all eight babies were safely delivered and came out healthy – surely a relief for Nadya. Aside from the fact that it was amazing to see, Nadya's case is the first in history and the world definitely took notice. Nadya's children are the first set of octuplets who were all born alive and survived for more than seven days after they were born.
All Eyes On Her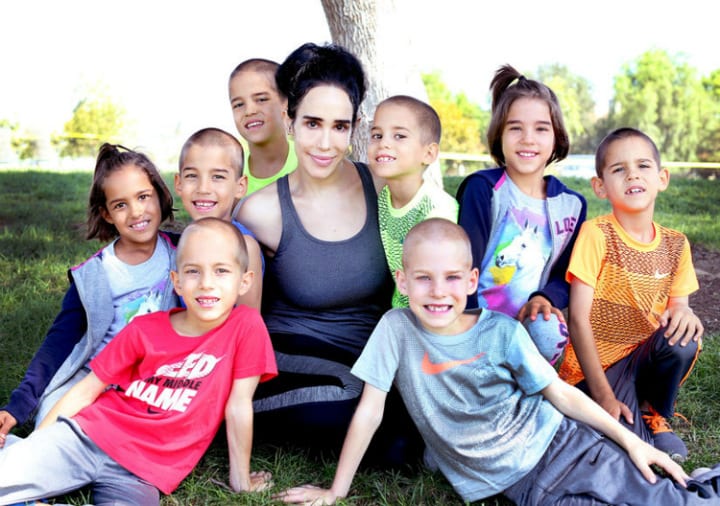 Nadya was just happy to see and hold her babies at that point and she was very much looking forward to introducing her babies to their older siblings. However, the world was watching her and they were unconvinced that she would be able to handle things. All the same, a lot of people, especially the medical community, seemed to be amazed of her story and wanted to get all the details. Many doctors tried to speak to Nadya because not only was her pregnancy an extraordinary feat but all her octuplets survived.