Do you need to contact Norwegian Air?
We have all the contact details for Norwegian Air right here on our website. You can find addresses, phone numbers, and email addresses for Norwegian Air. Plus, we've also got a handy map so you can easily find your way.
Don't spend hours online trying to track down the right person at Norwegian Air. Let us do all the hard work for you! We've gathered all this information so you can easily get in touch with them and get the help you need. We also have shared Norwegian Air's Facebook, Twitter, and Instagram account links and many more.
Norwegian Head Office
Norwegian Air Shuttle ASA
Oksenoyveien 10A, PO Box 115,
1330 Fornebu, Norway
Twitter:
Norwegian Customer Service
Phone: 815 21 815 (Norway)
International Support
Denmark: +45 70 80 78 80
Finland: +358 (0)9 231 01 600
Germany: +49 (0) 32 22 10 93 498
Spain: +34 902 848 080
Sweden: +46 (0)770 45 77 00
Thailand: +66 (0)6000 35 180
UK: +44 (0)330 828 0854
USA: 1-800-357-4159
Others: +47 2149 00 15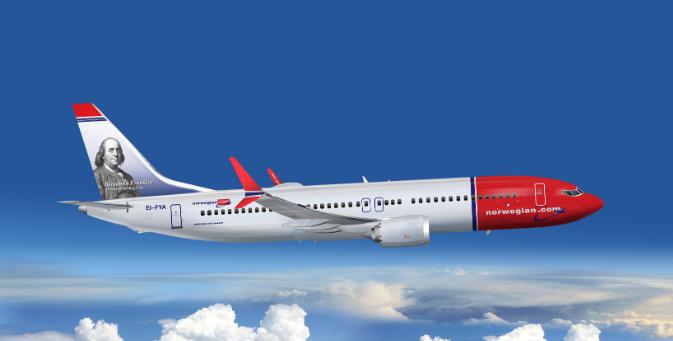 About Norwegian Air Shuttle
Norwegian is a European budget airline that was founded in the year 2003. The second largest in Scandinavia, Norwegian operates flights to more than 130 destinations in Europe, North Africa, Middle East and the US. Dubbed as the third largest low-cost carrier in Europe, Norwegian boasts of a fleet of some 100 modern aircraft. In 2014, the airline served nearly 24 million passengers, thanks to the economical fares. For three years in a row, the airline won Skytrax's 'Best Low-Cost Airline in Europe' award. Norwegian has won five Skytrax awards since 2012. The airline's operating bases include Alicante, Bangkok, Barcelona, Copenhagen, Helsinki, London, Madrid, New York-JFK, Oslo and Stockholm.
Ready to fly Norwegian? Tickets can be booked on the website using Amex, Visa, and MasterCard credit cards. After booking, you can login online to make changes to your itinerary or add extra baggage. You can further avoid the ques by doing web check-in. If you are yet to decide on a place to stay, then Norwegian can even help you book a hotel or rent a car at your convenience.
The destinations to where Norwegian operates its flights include Aalborg, Alesund, Algarve-Faro, Alicante, Alta, Amsterdam, Athens, Baltimore/Washington, Barcelona, Belgrade, Berlin, Birmingham, Boston, Budapest, Cologne Bonn, Copenhagen, Cyprus-Larnaca, Dalaman, Dubai, Dublin, Edinburgh, Florida, Geneva, Helsinki, Ibiza, Istanbul, Lanzarote, Las Vegas, Lisbon, London, Los Angeles, Madrid, Manchester, Milan, Munich, New York, Nice, Oakland, Oslo, Paris, Prague, Puerto Rico, Rome, Sicily, Venice, Vienna, Warsaw, and more.
Talking of the airline's baggage restrictions, Norwegian allows fliers to carry one carry on bag with max 10kg weight. As for check-in baggage, fliers can carry up to 20kg. LowFare+, Flex and Premium passengers enjoy different baggage limits. Excess baggage can be booked on the website or at the airport counter.
Looking to fly in class? Premium cabin passengers enjoy lounge access, comfortable seats, excess baggage and wide choice of meals. Did we mention the inflight entertainment? Most Norwegian flights offer Live TV and good collection of movies and TV shows. There is also free WiFi. You can use the same to enjoy Video On Demand service on laptop, tablet or phone. The best part? You can even order and purchase snacks and drinks directly from your touch screen.
If you are a frequent flier, register for Norwegian Reward through which members can earn and redeem points. Points can also be earned every time you book a hotel or rent a car. The points can be used for booking new flight, extra luggage and seat reservations. For more information or queries on payment, refund, cancellation, group booking, lost baggage or others, speak to a Norwegian customer service representative.