The gym can be a very motivating and energetic place full of interesting people. Whether it is the choice of gym attire, choice of workout and technique, or just all-around odd behavior, these people have us smacking our foreheads with the most ridiculous gym photos you've ever seen.
The Baby-Sitting BodyBuilder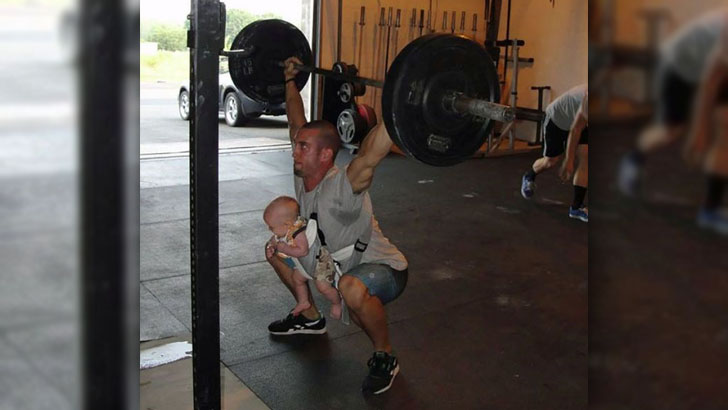 Talk about multi-tasking.
No Couch Potato Here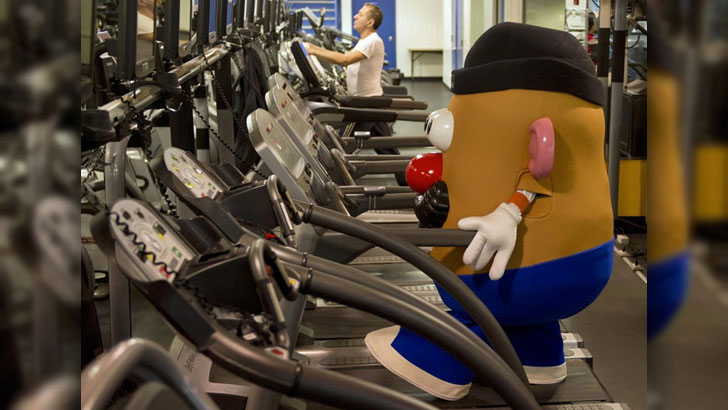 Doubtful he's got much flexibility in this costume, but I'm sure he's workin' up a sweat!
Thinking Outside the Box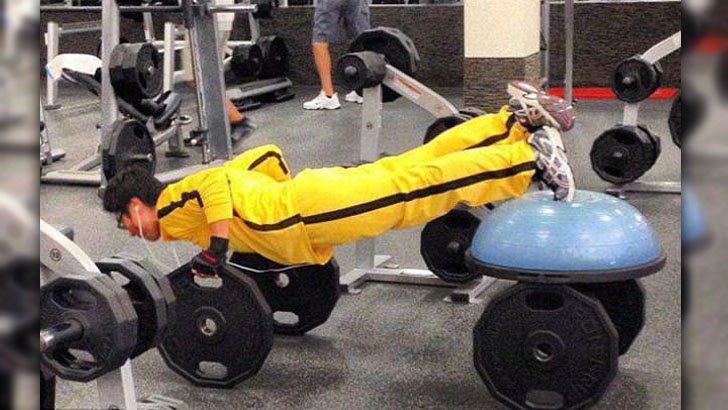 This dude is getting a little too creative with his workouts.
The Show-Off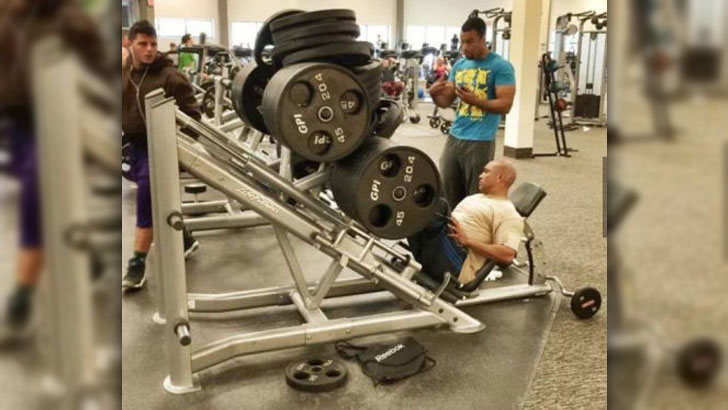 You better re-rack all those weights when you're done bro!
V is for Victory?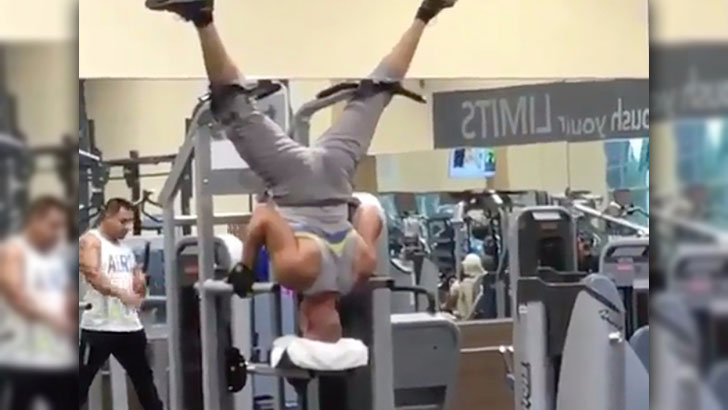 Sir, you're doing it all wrong!
Segway Session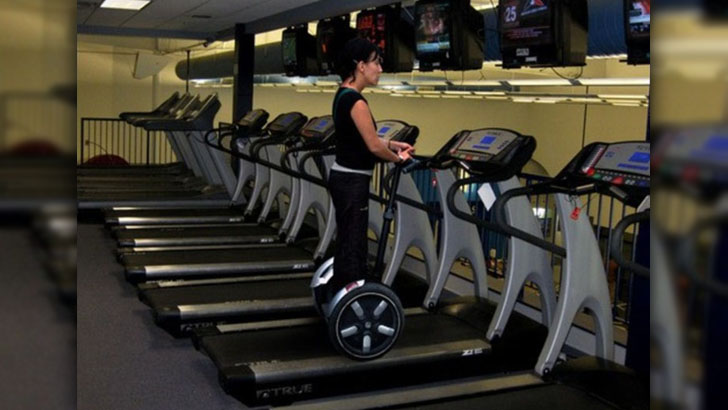 Absolutely no calories are being burned during this activity.
Gym Outfit on Point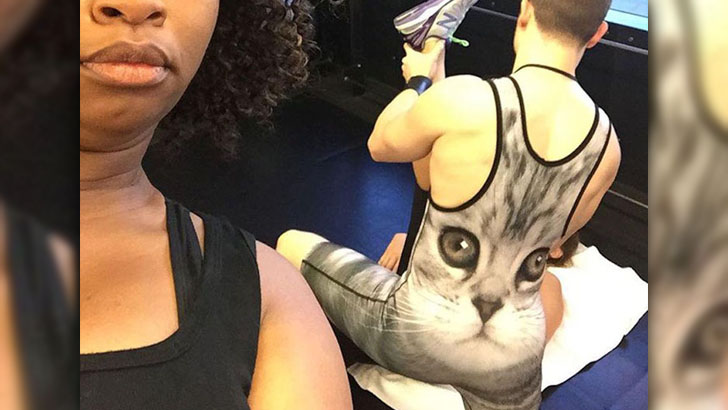 Forget boring running shorts or a t-shirt for your workout and instead opt for a feline-inspired leotard like this guy!
Gym Serenade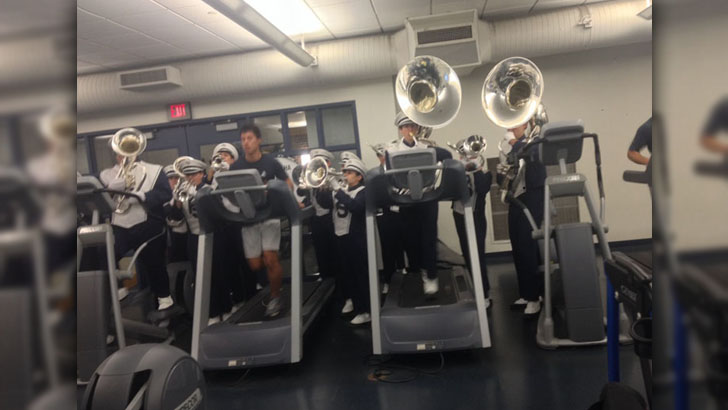 This dude gets his own live personal playlist.
Snooze Button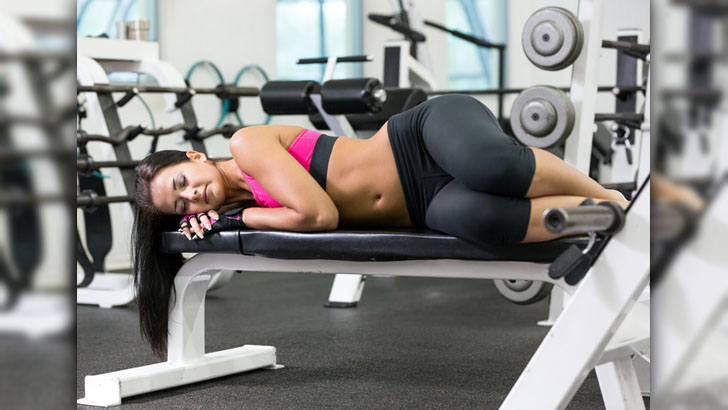 Taking a snooze in between sets.
Baby Steps
This little tike is starting his training at an early age.
Take the stairs? Nah.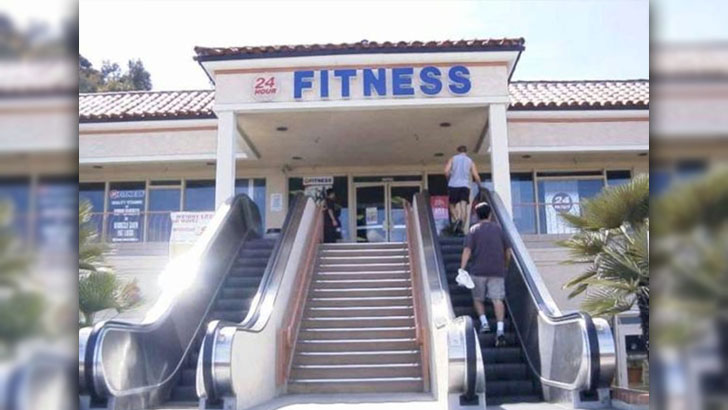 Because god forbid you work up a sweat arriving to the gym?
Scary Squats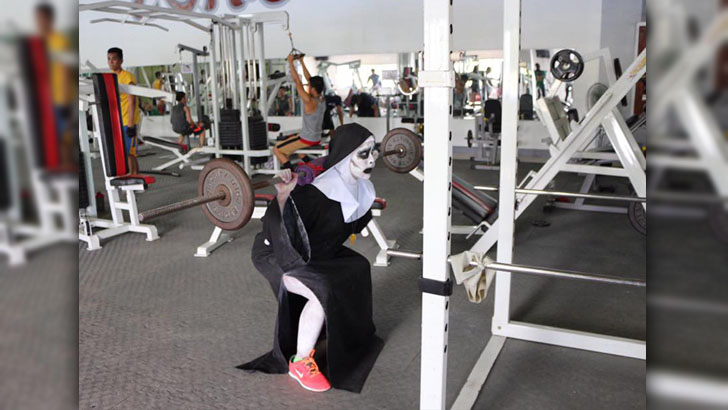 Getting a good pump in before the Halloween costume contest. May we suggest ditching the Nike sneaks though, they don't go with the outfit.
Headstrong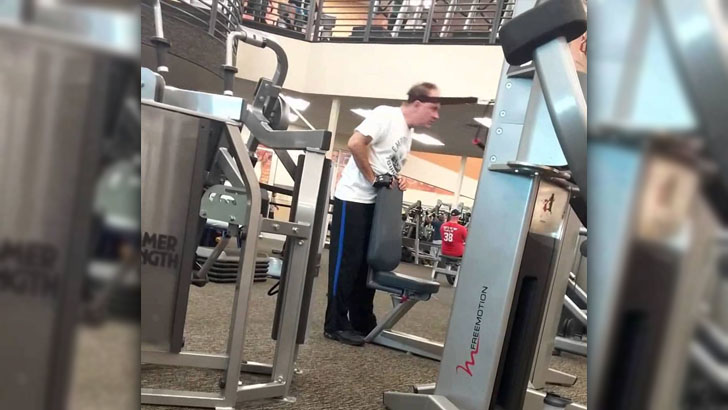 I think he's 'heading' in the wrong direction. Get it?
Read ahead to enjoy some of the wackiest gym practices people have seen first-hand. We guarantee you've never seen these routines before!