In November 2018, supermodel Kate Upton became a mom for the first time. Her life completely changed but she was more than ready for it.
Read on to learn about this beauty's past, how she beat the odds to become famous, and catch up with her latest life events. Every story needs a beginning, and Kate's starts in Florida back in 1992. This beauty has certainly led an interesting life so far and we can't wait to see what it will look like in the future.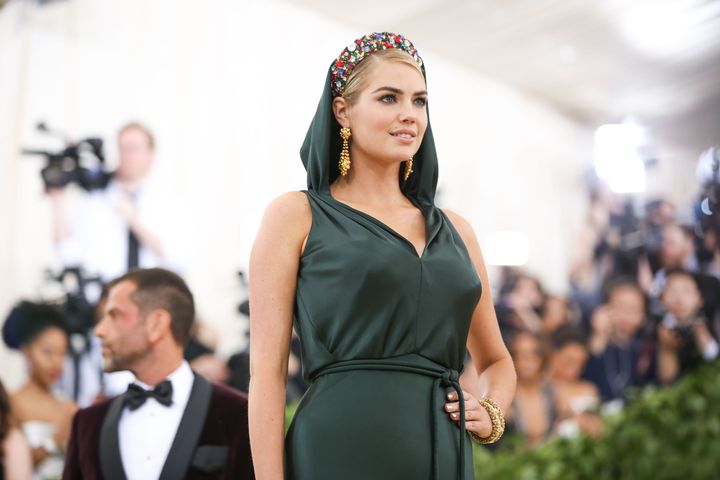 Popular in School?
Kate Upton was born in St. Joseph, Michigan, on June 10, 1992. When she was seven, her family moved to Florida. It would be easy to assume that she was very popular in school, given that she's a supermodel today. Unfortunately, young Kate was bullied. Kids didn't seem to like her long legs and thick eyebrows.
It was her mom who made her realize that those were exactly the traits that she shared with many supermodels. This was a turning point for the young girl who has found her true calling.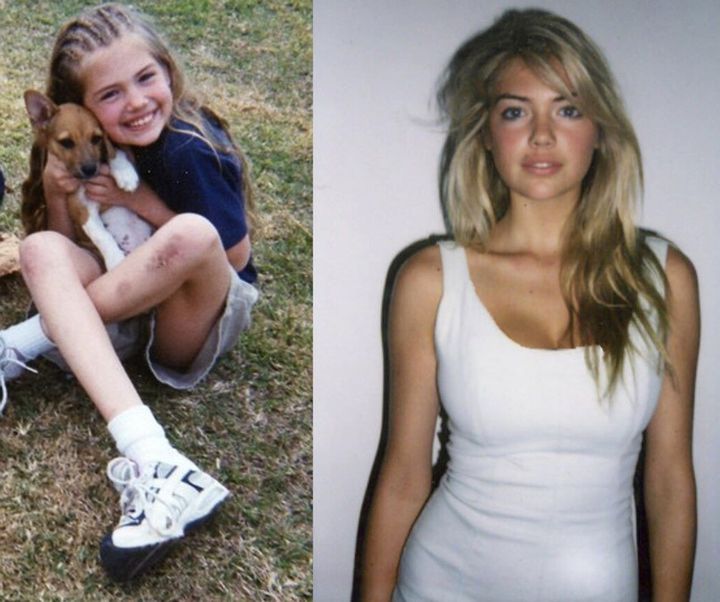 Horseback Riding
Modeling is not the only talent Upton has. Before she became a well-known name in the modeling industry, she was successful in competitive horseback riding, also known as equestrianism. She entered numerous tournaments and won a number of awards.
She takes every chance she gets to ride horses again, usually when she's home in Michigan. She even has a horseshoe tattoo on her wrist to always remind her of this graceful hobby. She believes it's truly something she will never stop loving.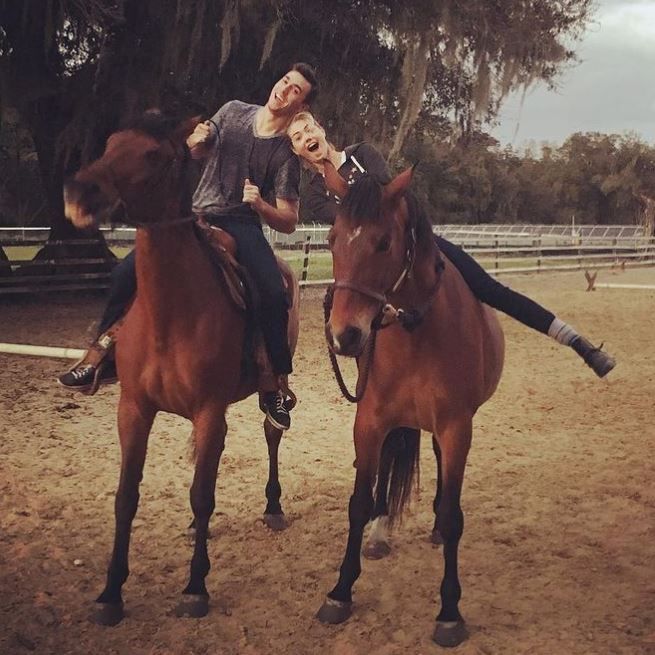 Big Break
In 2011, when she was 19, Upton arrived at a casting call in Miami. She was immediately signed on a modeling contract and appeared in the Sports Illustrated Swimsuit Issue that same year.
She was honored as Rookie of the Year by the magazine. After she received the same honor again the next year, and appeared on the cover of the 2012 issue, Upton's career simply skyrocketed. Nothing was going to be the same for this young girl anymore and her future was bright.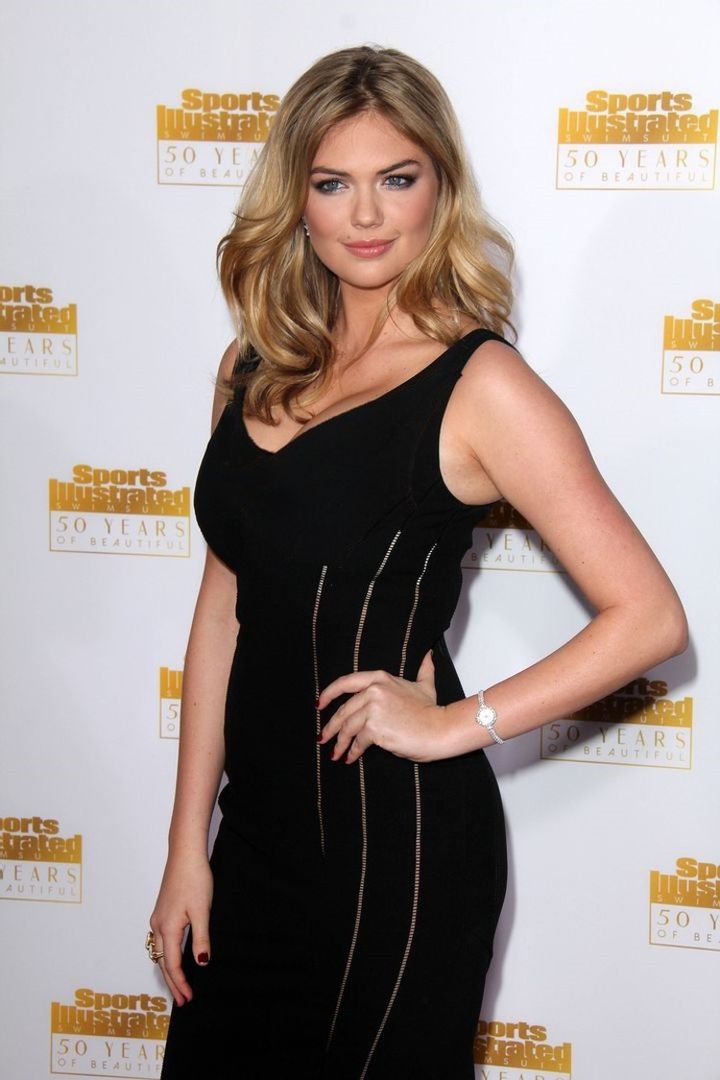 Dance Star
Little did Upton know that modeling won't be the thing that will make her insanely famous. It was, in fact, something completely unrelated to her career of choice. Kate had two videos of her dancing go viral, first in 2011 and the second in 2012.
In 2011, a friend took a video of her dancing the 'Dougie' at a basketball game. For the second video, she performed the 'Cat Daddy' dance during a break at a shooting with photographer Terry Richardson.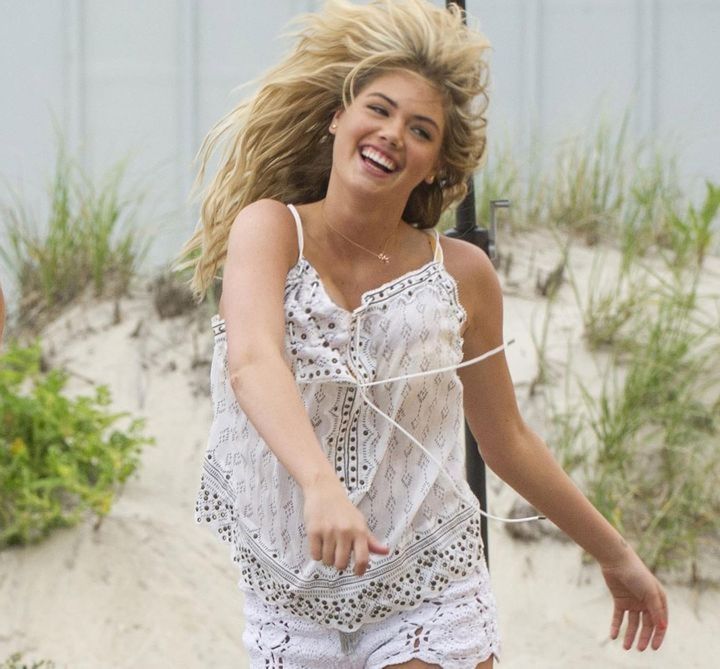 Rough Start
When she was 17, Kate Upton was trying to find a modeling agency that would represent her. She didn't expect the feedback she got from one of the agents. To her surprise, she was turned down for being "too American," and "everyone knows American women are lazy," the agent believed.
Things only got worse when Victoria's Secret's casting agent said she looked like a "soccer player's wife" and that "anyone with enough money can go out and buy" her face.
World Class Model?
Despite the rough comments that agents had to say about her, Upton continued developing her career working for one swimwear brand at a time. Her mind was at another place, though; she was dreaming of becoming a famous supermodel such as Gisele Bündchen and Cindy Crawford.
Her body shape prevented her from doing this. After she was advised to lose weight, she tried to make it work, but quickly realized she couldn't do much about it. She had to learn to love it the way it was.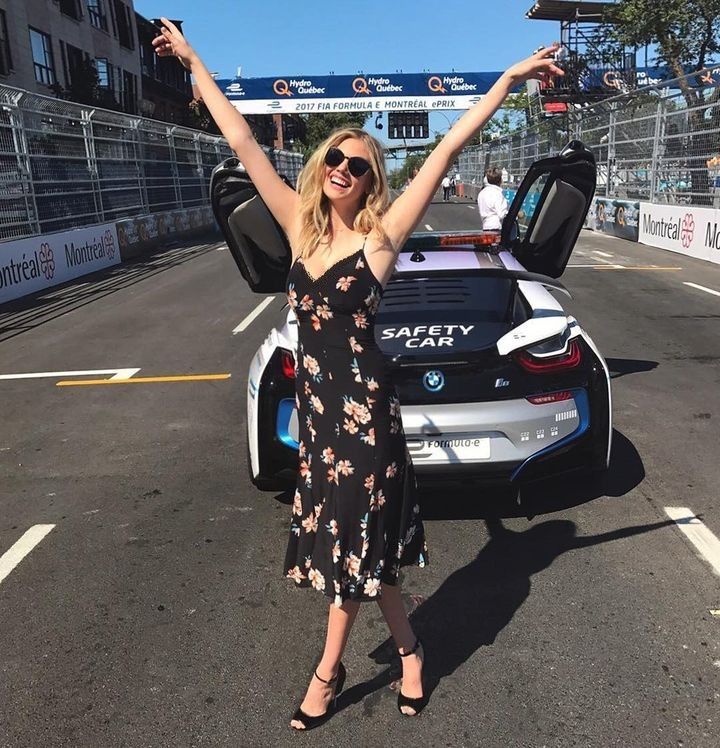 Maximum Dedication
Upton's schedule was very busy during the next few years. At one point, she traveled to Antarctica for a 2013's Sports Illustrated Swimsuit Issue cover shooting. Working in such cold environment was a new experience for her.
"I'm from Florida, so it wasn't great for me," she said about being at the coldest place on Earth.
When she got to Antarctica after traveling for two days, her body struggled to adapt to an unknown environment. Her eyes and ears didn't work properly and her whole body was shutting down.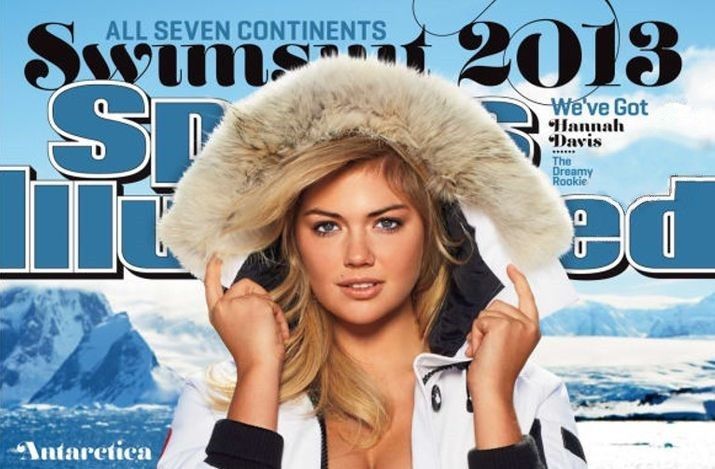 Channeling Marilyn Monroe
Until 2013, Upton has managed to steer clear of Hollywood drama and maintain a pretty clean image, which was rare for the famous and successful people of Hollywood.
And then, something strange happened – she appeared on the cover of Vanity Fair in a styling that made her look like Marilyn Monroe.
But somebody was offended.
It was Kanye West, who believed that if anyone should be seen as a modern Marilyn Monroe, it should be Kim Kardashian. He believed that the fact that both Monroe and his wife are controversial means much more than Upton just copying Monroe's style for the magazine cover.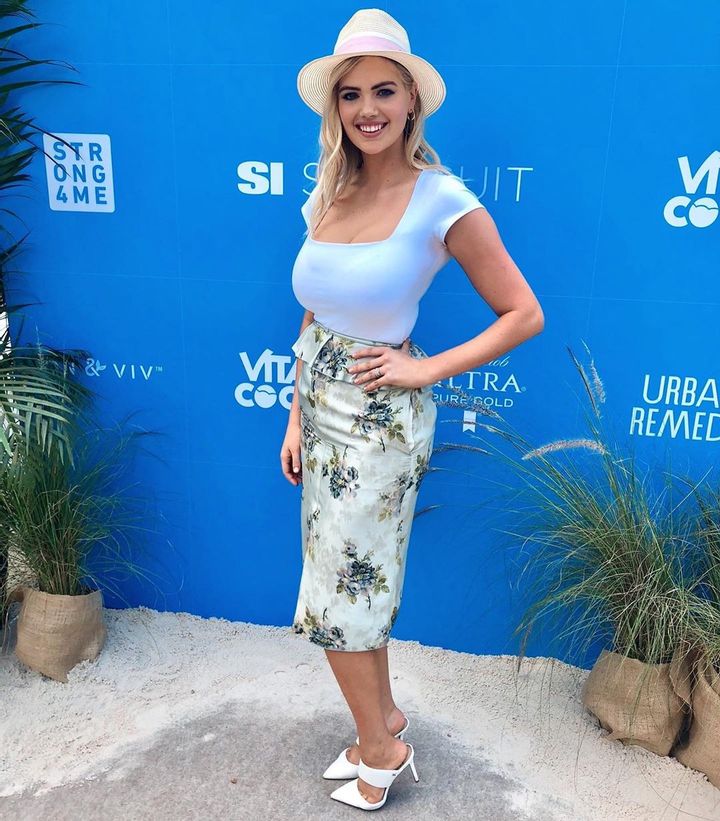 Firing back
When Upton heard this, she couldn't let it go without some kind of revenge. But, she waited for entire three years to pass before posting the comeback. She ended up publishing a selfie of herself making a duck face on Snapchat and capturing the photo, "I look like a Kardashian, nose job and all."
This meant war, and it's safe to say that the Kardashian/West family weren't the biggest fans of Upton.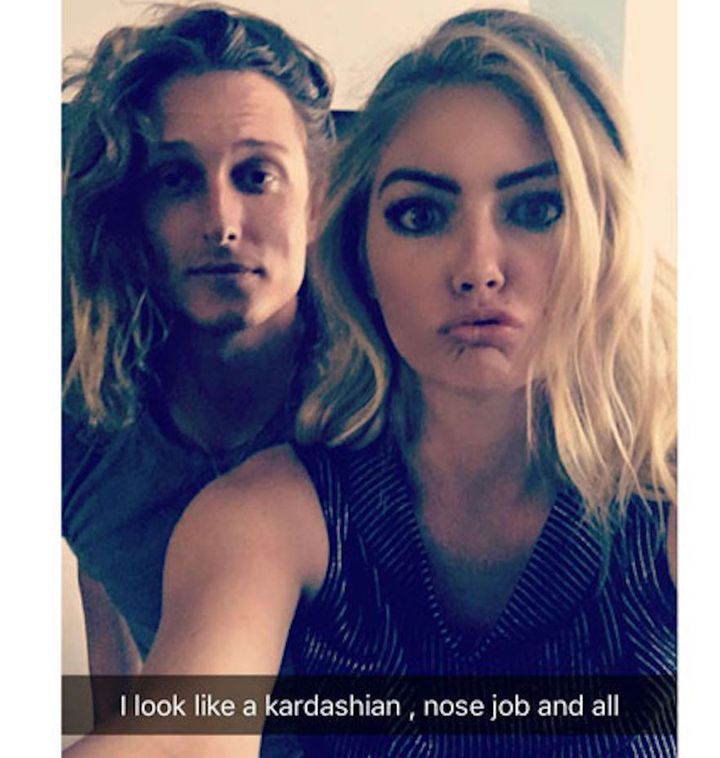 Not a Size Zero
Since Kate Upton never had a classic "model" body but still managed to build a career in modeling, some people weren't okay with this. There was one "pro-skinny" website that called her "fat" and "lazy" because she wasn't a size zero, an unofficial standard for models.
"I want to enjoy life and I can't if I'm not eating and miserable," Upton would say in regard to such accusations. She never wanted to accept what others thought was right for her and wouldn't stay silent when she was attacked.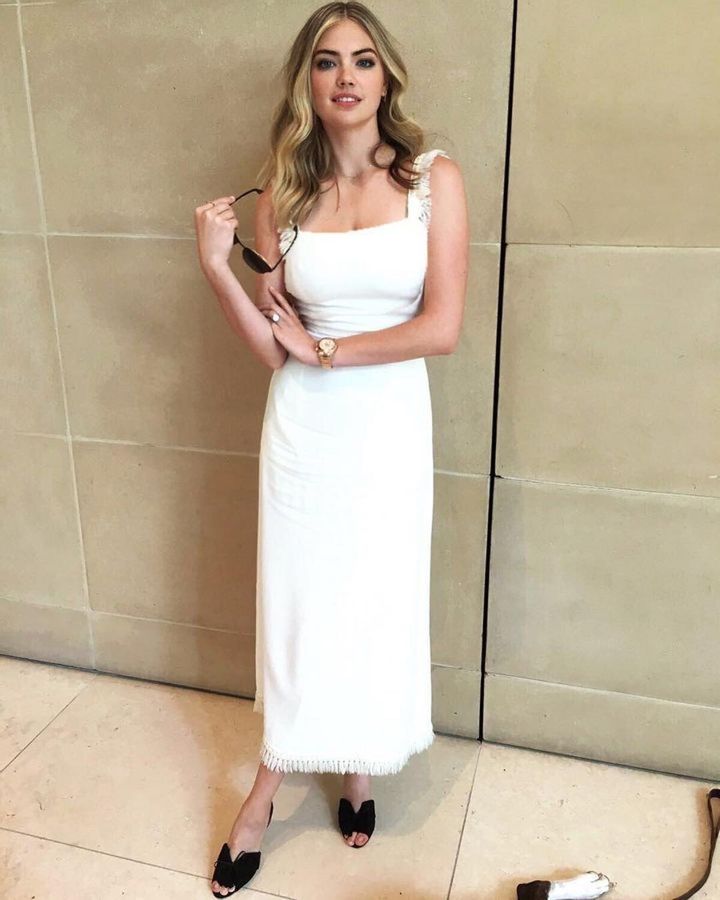 Bobby Brown Face
In 2014, Upton became the face of Bobbi Brown Cosmetics. She shared a press release in which she said, "I'm thrilled to be the face of Bobbi Brown cosmetics. Bobbi is an American success story – she created a global brand from an idea that women can be beautiful being exactly who they are and I love that."
Why did makeup artist Bobbi Brown pick Upton? "Not only is she incredibly beautiful – she is healthy, comfortable in her own skin, has such positive energy, and is a woman who creates her own rules."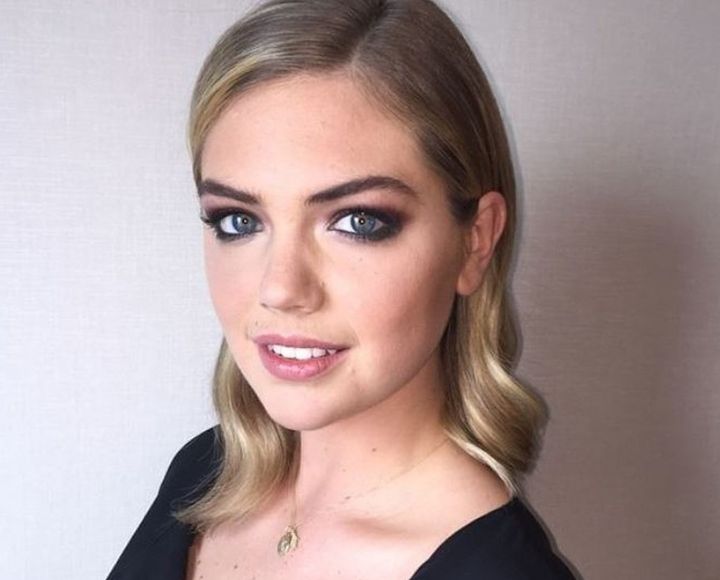 All the Magazine Covers
Since 2013, Upton has been featured on many fashion magazine covers. Vanity Fair, Vogue, Cosmopolitan, and Muse are just some of them.
Vogue called her "America's favorite bombshell model". What makes her that? "Killer curves, of course, but Kate Upton has much more: old-fashioned ambition, digital-age savvy, and personality to burn," the famous magazine writes.
Her Vogue cover caused a variety of comments in the industry. Some thought it wasn't deserved, while others interpreted it as a way of welcoming 'plus size' models.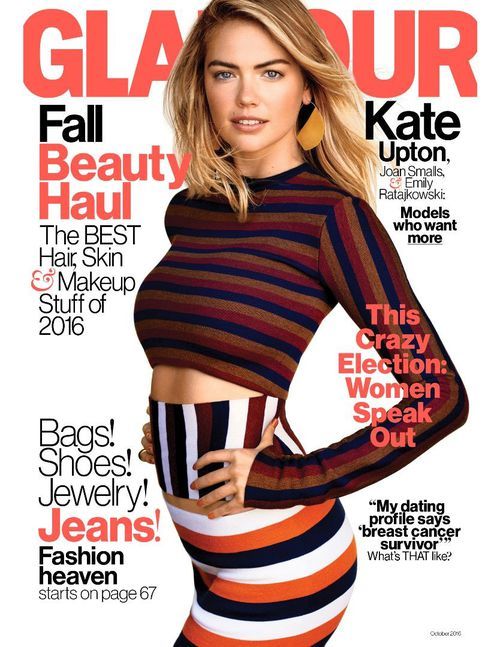 Becoming Fit and Strong
Upton has heard it so many times: she should lose weight if she wants to be a model. People in the fashion industry used to tell her that "all the time". All the working out in the world couldn't change her body shape, but what she thought of herself was more important.
"I want to be strong. In my mind I feel like I can beat someone up – I really want to be able to do it!" she explained her point of view.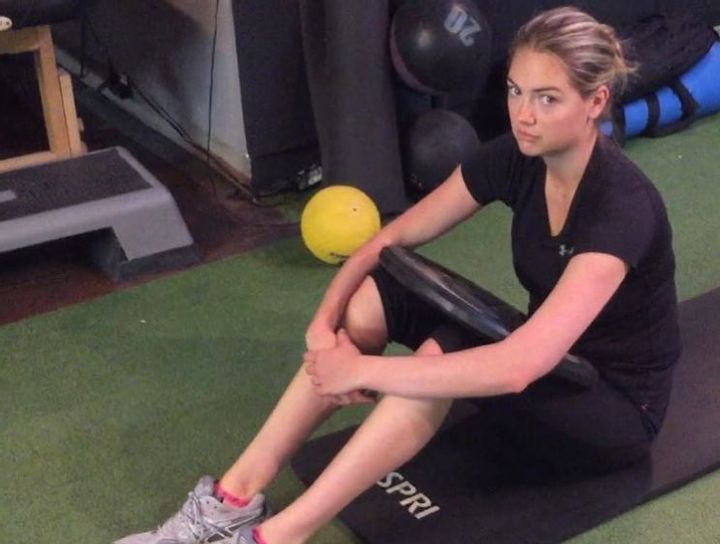 Personal Trainer
In order to achieve that perfect body she wanted, Upton worked with personal trainer Ben Bruno from Los Angeles. Bruno has also worked with celebrities like Chelsea Handler. As Bruno revealed, Upton was a "total bad*** in the gym." Her workouts were pretty tough, according to him.
Upton apparently trained five to six days a week, each time at least for an hour. She's not only brought her body to perfection but also gained the strength she had always wanted.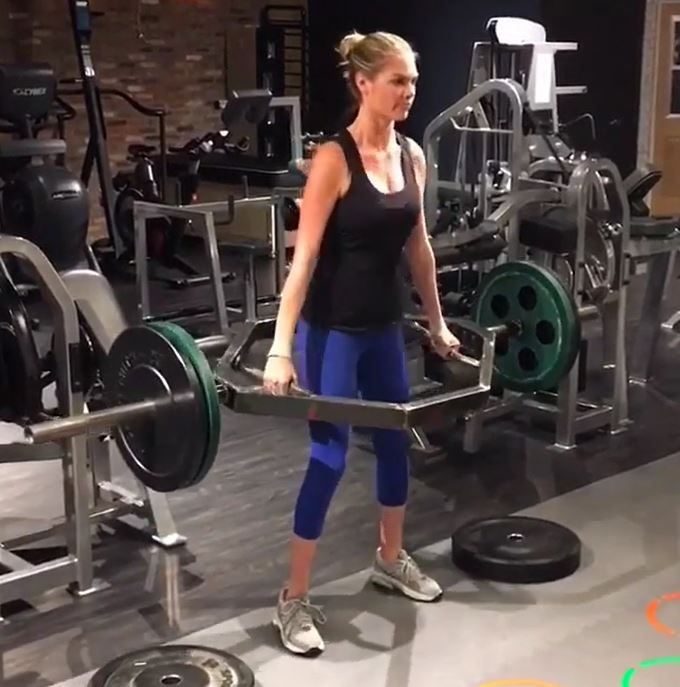 Upton vs. Chelsea Handler
Being a personal trainer to both Kate Upton and Chelsea Handler, Bruno told the media about a gym rivalry that developed between the two women. He described Handler as "a maniac on the sleds," and said that the two would constantly compete at the gym, trying to break each other's records.
The friendly rivalry even made it to Instagram as Kate would often tag Handler in videos from the gym, just to let her gym pal know she's still going strong.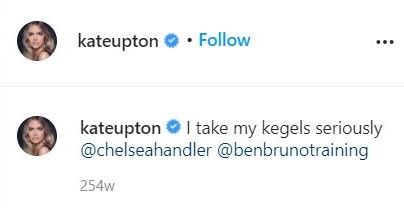 Healthy Habits
To achieve such a great transformation as Upton did, trainings are not enough, no matter how intense they are. Diet is a huge part of it so she had to completely change her eating habits.
Everyone who's ever been on a diet (and that's virtually everyone) knows how hard it can be. Cheat days can be your only way to stay sane, and Kate didn't have any. One funny video she shared on social media showed her pulling weights and eating a donut at a same time.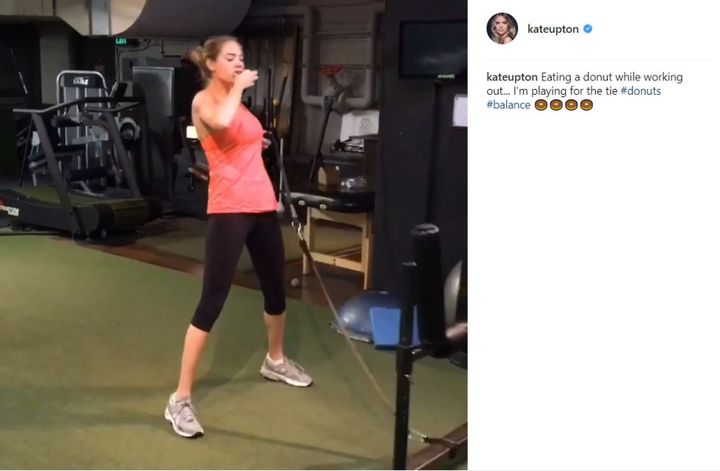 New Love
In the beginning of 2014, Kate Upton started dating Justin Verlander, a pitcher for the Houston Astros. Before him, she was briefly dating dancer Maksim Chmerkovskiy, whom the audience knows from Dancing with the Stars.
The couple met on the set of Major League Baseball video game commercials. Verlander was playing for the Detroit Tigers from Michigan at the time.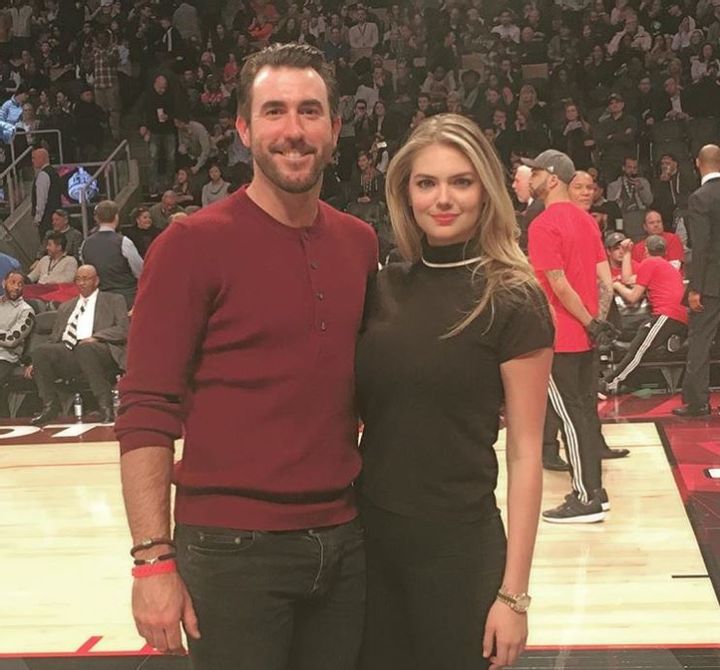 Difficult Period in His Life
We've seen it many times – a celebrity seems to has it all a person could ever want, but something important is missing. At one point, Verlander revealed that Upton saved him from depression and helped him cope with a difficult period in his life. He had suffered injuries and couldn't play for a while, at which point Upton was the only one he could talk to.
They played board games and it helped tremendously. "Who knows if I'm even here if it wasn't for her. She was instrumental in me not jumping off a bridge," he said.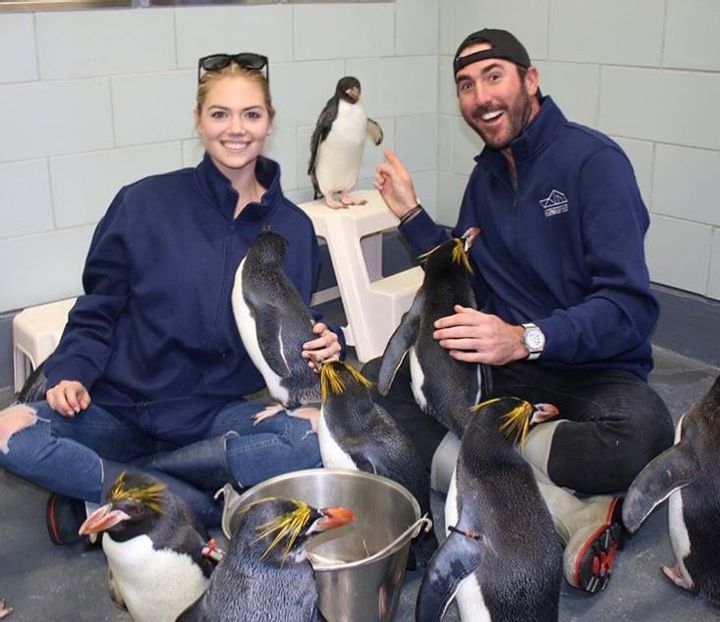 The Proposal
After they have been dating for two years, Justin Verlander proposed to Kate. It happened just before the 2016 baseball season started but they waited to share it with the public until the Met Gala. Upton used the opportunity to show off her engagement ring at the famous event in New York City. According to a jewelry expert, the 8-carat diamond ring on her finger was worth around $1.5 million. No wonder she wanted the whole world to see it!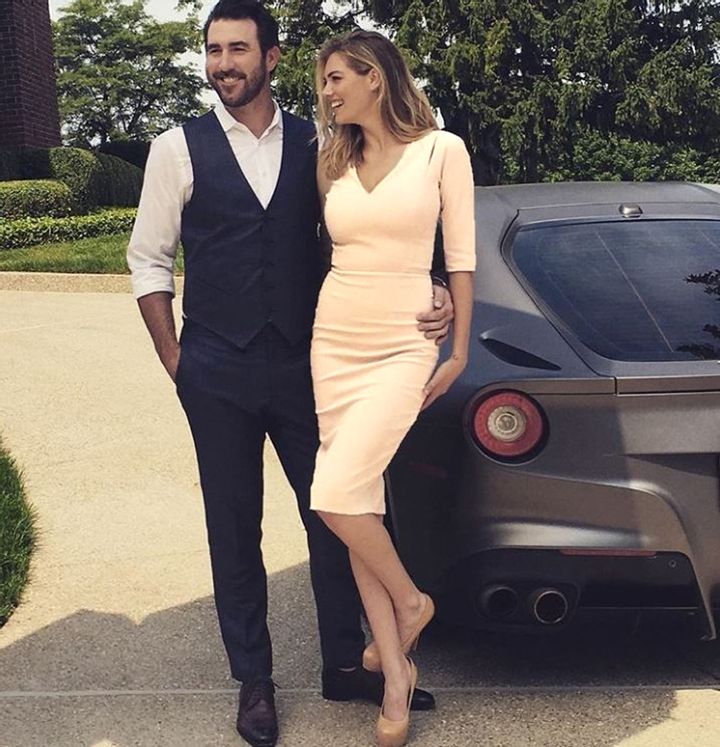 Some Dreams Come True
Verlander spent 12 years in Detroit before he was traded to the Houston Astros on September 1, 2017. The trade happened minutes before the deadline and he was reluctant about accepting it. He later said that Upton was the one who helped him with the decision.
That same season, he and his new team won the World Series title. Verlander and Upton shared a kiss on the field right after the game ended. It was a moment straight out of a movie.