Do you need to contact JetPrivilege?
We have all the contact details for JetPrivilege right here on our website. You can find addresses, phone numbers, and email addresses for JetPrivilege. Plus, we've also got a handy map so you can easily find your way.
Don't spend hours online trying to track down the right person at JetPrivilege. Let us do all the hard work for you! We've gathered all this information so you can easily get in touch with them and get the help you need. We also have shared JetPrivilege's Facebook, Twitter, and Instagram account links and many more.
Twitter:
JetPrivilege Customer Service
Phone: 3989 3333
Phone: 0 808 101 1199 (UK)
Phone: 1 877 835 9538 (USA)
Email: jetprivilege@jetairways.com
General Contact
Phone: +91 22 39893333
By Post
JetPrivilege Service Center,
2nd Floor, Gundecha Onclave,
Saki Naka, Andheri (E),
Mumbai – 400072, India.
Phone: +91 22 3989 3333
Fax: +91 22 30658444
Miles Redemptions
Email: jpredemptions@jetairways.com
Join JetPrivilege
To join JetPrivilege as a member click here. As a member you earn miles on flights, hotel stays, car rentals and shopping.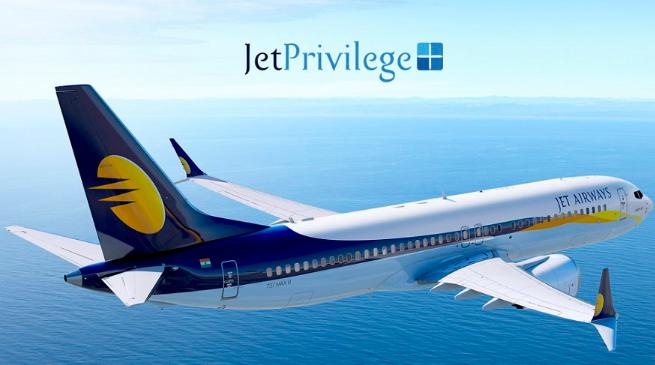 About JetPrivilege Airline
JetPrivilege is a frequent flier programme of Jet Airways. Members of JetPrivilege can earn miles on flights, hotel stays and other partner products. Members of the programme can get faster tier upgrades, JPMiles upgrade, transfer JPMiles, redeem JPMiles, purchase JPMiles, get lounge access, priority check-in and boarding, priority baggage handling, and much more. JetPrivilege has five membership tiers: Blue, Blue Plus, Silver, Gold and Platinum.
Members of JetPrivilege can earn JPMiles on Jet Airways, Jet Airways Konnect, JetLite and Jet Airways' codeshare flights. Miles can also be earned on co-brand credit cards, hotel, dining, retail, lifestyle, and car rental. Some of the airline partners include Air France, ANA, American Airlines, Cathay Pacific, Emirates, Etihad, Gulf Air, KLM, Malaysia Airlines, Lufthansa, Qantas, Turkish Airlines, United, Swiss, US Airways, Delta Air Lines and Virgin Atlantic.
Hotel partners include Accor Hotels, Fortune Hotels, The Leela, ITC Hotels, Lemon Tree Hotels, Sarovar Hotels, Shangri-La Hotels, Trident Hotels and WorldHotels.
Miles earned can be used for award tickets and upgrades. JPMiles can be redeemed for tickets on Jet Airways, Jet Airways Konnect and Jet Airways' airline partners.
Jet Airways was founded in the year 1993. It currently serves some 52 domestic destinations and 24 international destinations. Jet Airways operates a fleet of 100 aircraft, and employs close to 13,000 people. Naresh Goyal is the founder chairman of Jet Airways. Jet Airways' JetPrivilege has won Freddie Awards (for frequent flyer programmes across the world) for five consecutive years.