Do you need to contact Jet2 Air?
We have all the contact details for Jet2 Air right here on our website. You can find addresses, phone numbers, and email addresses for Jet2 Air. Plus, we've also got a handy map so you can easily find your way.
Don't spend hours online trying to track down the right person at Jet2 Air. Let us do all the hard work for you! We've gathered all this information so you can easily get in touch with them and get the help you need. We also have shared Jet2 Air's Facebook, Twitter, and Instagram account links and many more.
Jet2 Head Office
Low Fare Finder House Leeds Bradford International Airport Leeds,
England 26845 United Kingdom
Twitter:
Jet2 Customer Care
UK: 0871 226 1 737 /   0906 302 0660
Spain: 902 881 269
France: 0821 230 203
Italy: 199 404 023
Germany: 01803 511 111
Internationa: 0044 203 031 8103
Customer Relations
PO Box 314
Leeds
LS19 9DY
England
Book Jet2 Flight
To book a Jet2 flight online click here
Check-in
To check-in online click here
Flight Schedule
To check Jet2 flight schedule online click here
Baggage Information
Passengers are allowed to carry one piece of hand baggage of not more than 10kg. For checked baggage, each passenger can book up to 3 bags with each not weighing more than 25kgs.
myJet2
myJet2 is a frequent flier program of Jet2. You can earn points every time you fly with Jet2 or buy its products.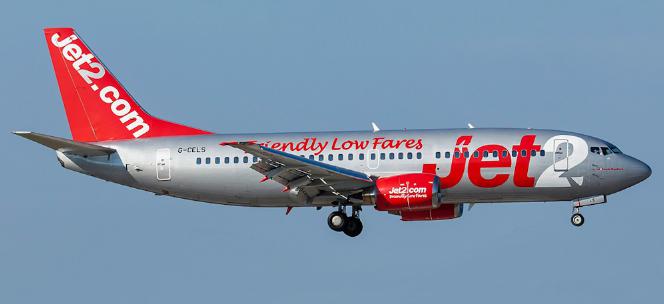 About Jet2 Airline
Jet2 was founded in the year 2002 and is a subsidiary of Dart Group PLC. The British low-cost airline flies to over 50 destinations. The airline has till now flown over 20 million passengers. Jet2 operates from its hubs at Belfast, Blackpool, East Midlands, Edinburgh, Glasgow, Leeds, Manchester, and Newcastle. The airline was awarded the Best Low Cost Airline by Daily and Sunday Telegraph Travel Awards 2008. In addition it also won Airline of the Year – ISPY AWARDS 2010.
Jet2 Destinations: Jet2 destinations include Glasgow, Belfast, Manchester, New York, Cork, Jersey, La Rochelle, Paris, Dordogne, Madeira, Lanzarote, Reus, Nice, Barcelona, Sardinia, Rome,  Pisa, Milan, Geneva, Amsterdan, Dusseldorf, East Midlands, Leeds Bradford, Newcastle, Edinburgh, Blackpool, Venice, Salzburg, Budapest, Crete, Bodrum, Dalaman, Rhodes, Larnaca, Tel Aviv, Paphos, Krakow and more.