Do you need to contact Jeju Air?
We have all the contact details for Jeju Air right here on our website. You can find addresses, phone numbers, and email addresses for Jeju Air. Plus, we've also got a handy map so you can easily find your way.
Don't spend hours online trying to track down the right person at Jeju Air. Let us do all the hard work for you! We've gathered all this information so you can easily get in touch with them and get the help you need. We also have shared Jeju Air's Facebook, Twitter, and Instagram account links and many more.
Jeju Air Head Office
3F, 64, Shindae-ro,
Jeju-si, Jeju-do, Korea
Twitter:
Jeju Air Customer Service
Phone: +82-1599-1500
Phone: +81-570-001132 (Japan)
Email: cyberdesk@jejuair.net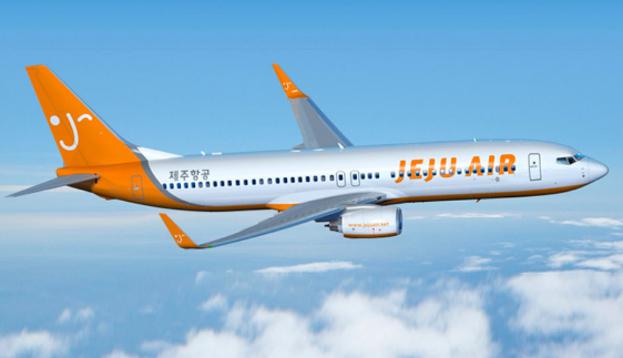 About Jeju Air
Jeju Air, known as Jeju Hanggong, launched operations in 2006. The South Korean airline operates from its hubs at Incheon International Airport, Jeju International Airport and Gimhae International Airport. With a fleet of 20 aircraft, the airline flies to some 20 destinations. Headquartered in Jeju City, the airline as of 2015, employed over 1,100 people.
Jeju Air's destinations include Seoul (Gimpo), Seoul (Incheon), Jeju, Busan, Cheongju, Daegu, Tokyo (Narita), Osaka (Kansai), Nagoya (Chubu), Fukuoka, Okinawa (Naha), Beijing, Qingdao, Weihai, Shijiazhuang, Hong Kong, Taipei, Manila, Cebu, Bangkok, Hano, Da Nang, Guam and Saipan.
Tickets for Jeju Air flights can be booked online using credit/debit cards, corporate cards or by doing a bank transfer. Upon confirmation, login to view or make changes to your itinerary. Further, fliers can also select their preferred seat, pre-order meal, add exta baggage, rent a car and much more online. Also there is Air Cafe that sells light meals and beverages on board. And if you need to relax at the airport, check out the lounges offered, specially the lounge at Gaum which is opened for passengers for free. Visit the website for more details.
Those looking to avoid the airport ques can now check-in online and print boarding pass. As for baggage, Jeju Air allows passengers to carry one cabin bag with max 10kg weight. And check-in bag must not exceed 15kg for domestic flights. International flights can have 2 pieces, 23kg each. Read the baggage guide here for more details.
Do you use Jeju Air often? Register for the Refresh Point loyalty program to earn and redeem points on every trip. Silver, Gold and VIP are the three tier levels. Members of VIP level enjoy extra points, free additional baggage allowance, priority baggage handling and pre-assigned seat. Members can also buy, gift and even transfer points to friends or family members. For more information or queries on payment, cancellation, refund, lost baggage or others, reach the Jeju Air customer service.