Do you need to contact Interjet Airlines?
We have all the contact details for Interjet Airlines right here on our website. You can find addresses, phone numbers, and email addresses for Interjet Airlines. Plus, we've also got a handy map so you can easily find your way.
Don't spend hours online trying to track down the right person at Interjet Airlines. Let us do all the hard work for you! We've gathered all this information so you can easily get in touch with them and get the help you need. We also have shared Interjet Airline's Facebook, Twitter, and Instagram account links and many more.
Interjet Head Office
ABC Aerolineas, S.A. de C.V.,
Ignacio Longares 102
Lote 2, Manzana 2
Col. Parque Industrial Exportec I
Toluca, EM 50200, Mexico
Twitter:
Interjet Customer Service
Phone: 1102 55 55 or 1102 55 11 (Mexico)
Phone: 1866 2859 525 (USA)
Phone: 1800 835 0357 (Guatemala)
Phone: 01800 952 0704 (Colombia)
Phone: 08000-521588 (Costa Rica)
Phone: 01800 01 12345 (others)
Interjet Email Support
Email: customer.service@interjet.com.mx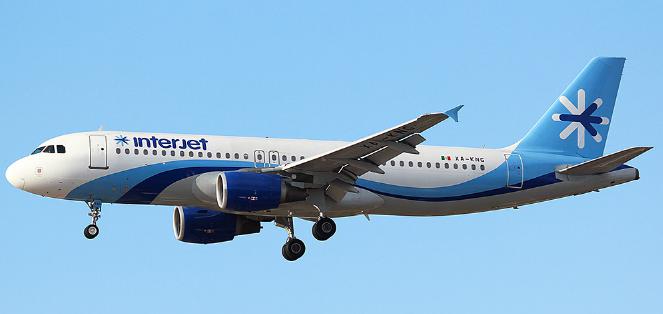 About Interjet Airline
Interjet is a Mexican airline that began its services in the year 2005. With its main hubs at Mexico City and Toluca, the airline connects to some 50 destinations in Mexico, US, Central America and South America. Interjet is owned and operated by the Aleman Group.
Within Mexico, Interjet operates flights to Acapulco, Campeche, Cancun, Cozumel, Culiacan, Chetumal, Chihuahua, Hermosillo, Huatulco, La Paz, Leon, Los Cabos, Merida, Mexico DF, Minatitlan, Monterrey, Oaxaca, Palenque, Puerto Escondido, Puerto Vallarta, Reynosa, San Luis Potosi, Tampico, Tijuana, Toluca, Torreon, Veracruz, Zacatecas, among others. International destinations include Bogota, Guatemala, Havana, Las Vegas, Houston, Miami, New York, San Antonio and San Jose. Interjet has codeshare agreement with Iberia, allowing fliers to also connect to over 80 destinations in Europe.
Interjet allows booking of tickets using American Express, Visa or MasterCard credit cards on the website. One can also visit an authorised sales office to make the payment by cheque or cash. If looking for good bargains, scout through the promotions page or 'Intertours' section for a flight+hotel combo. You can also now rent a car on the Interjet website. Upon confirmation, view or manage your booking, also do web check-in and print boarding pass 48 hours before flight. Interjet allows passengers to carry one cabin baggage with max 10kg weight and two checked baggage with max 50kg (2 pieces). Read the baggage guide for dimensions and other details.
If you are a frequent flier join the Club Interjet loyalty program that rewards members on all purchases. Members will also receive special offers and personalized discounts. After registration, simply input the membership number when making a booking, to gather electronic wallet cash or Payback points. For more information or queries on payment, cancellation, lost baggage, reach the Interjet customer service via phone or email.