It's not a secret celebrities like to dress up. Whether it's some special occasion, a red carpet event, a movie preview, or a huge celebration like Halloween, celebs like to put on their best (and weirdest) outfits to amaze the crowd.
Sometimes they wear truly outstanding fashionable outfits, but other times their attires seem to be straight out of a designer's nightmare. Either way, in the end, the press is happy, the photographers are in awe, and fans have something to discuss for at least a few weeks or even years if the outfit was truly bizarre. Here are 20 of the wildest celebrity masquerade costumes ever.
Gorgeous Jessica Rabbit
Jessica Rabbit is one of the most popular cartoon characters ever created. She's sultry, stunning, and beautiful beyond words. She's been cosplayed on numerous occasions by lots of different people, including celebs, but this version of Jessica Rabbit really stands out from the rest.
Heidi Klum, the Queen of Halloween costumes and a stunning supermodel, always gives the best performance ever when transforming into a character. And this time is no different!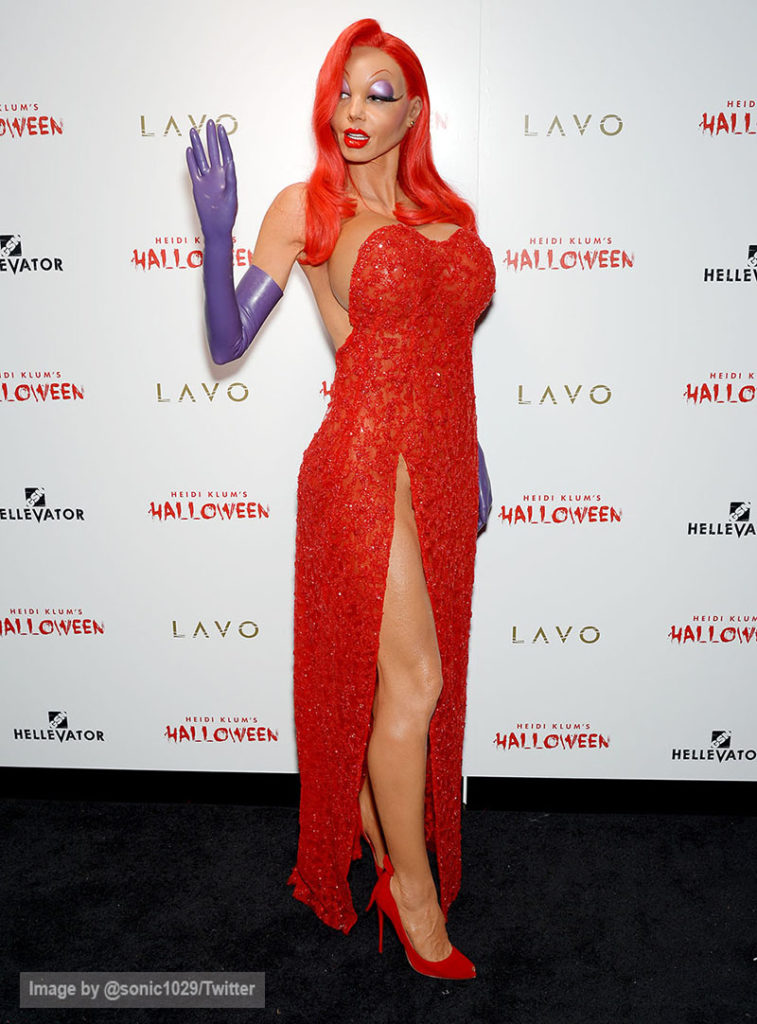 Her Jessica Rabbit seems too real to be true. She maintained her cartoonish vibe, looking like she just got out of the TV screen and started walking around the Red Carpet. The makeup is superb, too!