Aerial view of the Sagrada Familia in Barcelona, Spain 🇪🇸 ⛪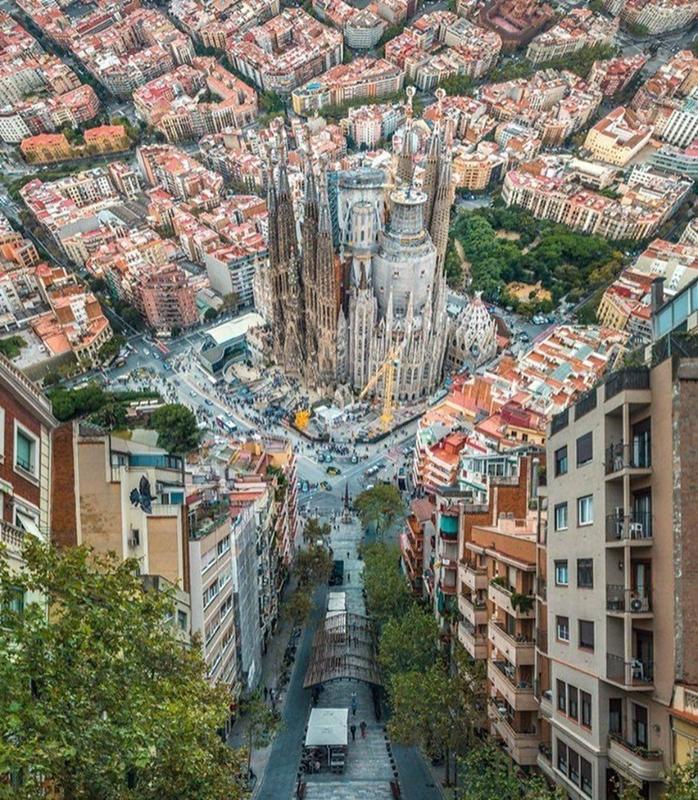 Dreamt up by José María Bocabella, president of the Holy Brotherhood in the 19th century, the the Holy Family "Sagrada Familia" in Barcelona, Spain, was taken away from diocese architect Francisco del Villar. The architect planned the church to be built in the Gothic style and actually started working on it in 1882, however after a disagreement with Bocabella the design and construction of the church was handed over to Antoni Gaudi.
The construction of this church became Gaudi's lifeblood. He worked on the building until he passed away on June 10, 1926. In the time that he worked on the church he expanded its dimensions and design until people on the street were referring to it as "the cathedral."
The Sagrada Familia is a gorgeous piece of architecture, but it's important to remember that it was wrenched away from the original designed. A decision that left Francisco del Villar absolutely heartbroken.