Abraham and his son Thomas 'Tad' Lincoln, 1865 👨‍👦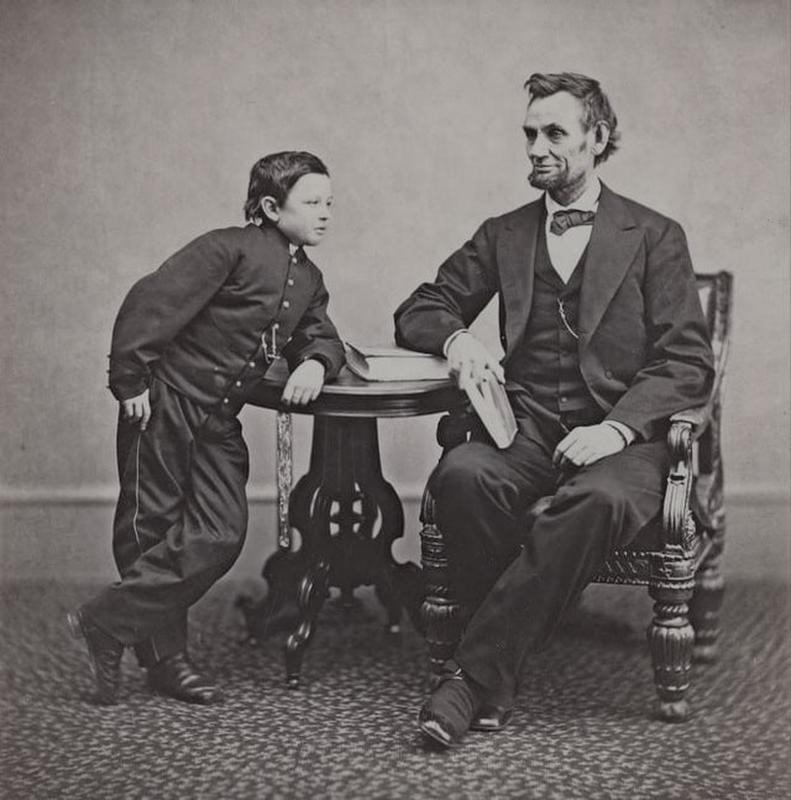 Thomas "Tad" Lincoln III was the apple of his father's eye, but bad things seemed to follow the Lincoln family around. While growing up, Tad had the run of the White House. He consistently interrupted meetings, he charged politicians to speak with his father, and he was prone to collecting animals.
Tad's joy ended when his father was assassinated. President Lincoln's death brought immense sadness to the country, but it hit his youngest son the hardest. He wrote of the sudden realization that he was on his own:
Pa is dead. I can hardly believe that I shall never see him again. I must learn to take care of myself now. Yes, Pa is dead, and I am only Tad Lincoln now, little Tad, like other little boys. I am not a president's son now. I won't have many presents anymore. Well, I will try and be a good boy, and will hope to go someday to Pa and brother Willie, in Heaven.