Do you need to contact CanJet Airlines?
We have all the contact details for CanJet Airlines right here on our website. You can find addresses, phone numbers, and email addresses for CanJet Airlines. Plus, we've also got a handy map so you can easily find your way.
Don't spend hours online trying to track down the right person at CanJet Airlines. Let us do all the hard work for you! We've gathered all this information so you can easily get in touch with them and get the help you need. We also have shared CanJet Airlines
Facebook, Twitter, and Instagram account links and many more.
CanJet Airlines Head Office
P.O. Box 980
Enfield, Nova Scotia
CANADA B2T 1R6
Fax: 1-902-873-6580
Twitter:
CanJet Email
guest.relations@canjet.com
CanJet Customer Care
1-800-809-7777 Canada and US
1-855-514-5066 Mexico and Dominican Republic
Fax: 1-888-333-7311
Charter Contact
P.O. Box 980
Enfield, Nova Scotia
CANADA B2T 1R6
Fax: 1-902-873-6580
Flight Information
1-888-201-2289
1-877-571-3959 (french)
Book CanJet Flight
To book a CanJet flight online
Flight Status
To check CanJet flight status online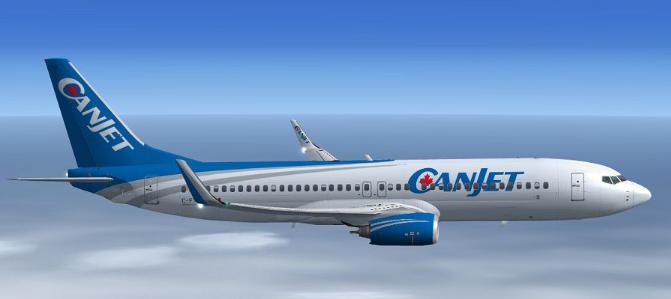 About CanJet Airline
CanJet Airlines was founded in the year 2002 and operates from its main hubs at Montréal- Trudeau International Airport, Halifax Robert L. Stanfield International Airport, and Toronto Pearson International Airport. The Canadian low-cost airline operates to over 30 destinations in US and Canada. CanJet is one of Canada's Top 50 Best Managed Companies and one of Canada's largest aviation and aerospace companies.