Tea is what you want to make it. For instance, it could be a simple mood refresher or you can make your morning cup of tea a health supplement. It is the only beverage that allows freedom to add any flavor and herb to make it more beneficial for taste and health.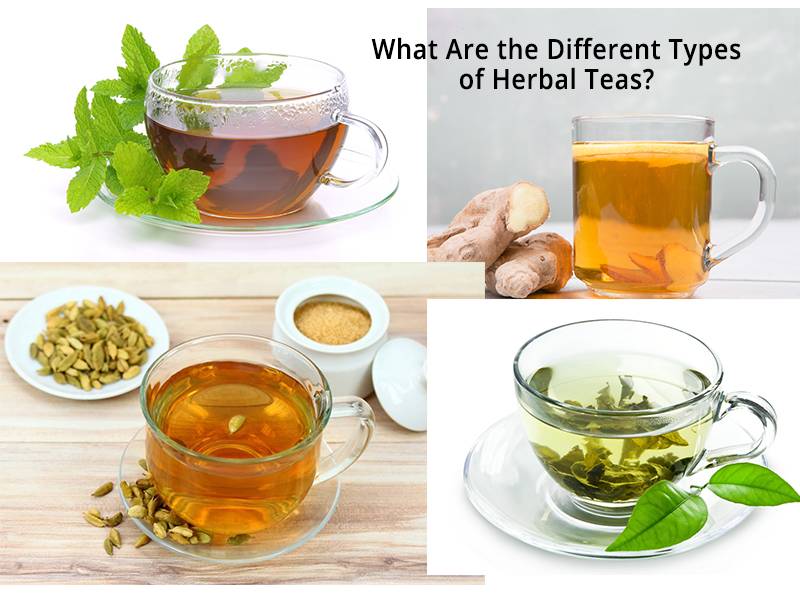 Here're some popular herbal teas and their benefits
Green Tea
Rich in antioxidants and nutrients, green tea helps boost metabolism. It is good for weight loss and it also works as an anti-aging agent. Also, it reduces the risk of cancer and heart problems.
Chamomile Tea
It tastes like heaven and packs immense benefits for your physical and mental health. It cures sleep disorders like insomnia and reduces stress and anxiety. Also, it boosts immune system.
Mint Tea
A powerful punch of nutrients, this herbal tea cures common cold, suppresses hunger pangs, relieves bloating and gas, promotes sleep, reduces stress, clears skin, soothes burns and balances hormones.
Thyme Tea
This herbal tea is good for bone and skin health. A strong anti-inflammatory agent, it effectively treats cold, keeps heart healthy and prevents bacteria and fungi.
Lemon Verbena Tea
This beverage can distress the nervous system and aid in digestion. Also, it is a reliable cure for cellulites. It can break the cellulites thus enhancing your natural beauty.
Nettle Tea
A good source of iron and calcium, the nettle tea can reduce occurrence of leg cramps, counter arthritis and rheumatism. Also, it balances blood sugar, decreases blood pressure and strengthens urinary system.
Ginger Tea
It relieves nasal congestion, reduces inflammation and destresses body and mind. A quick immunity booster, ginger tea improves digestion and blood circulation. Also, it is beneficial in both hot and cold seasons.
Ashwagandha Tea
A magic herb, ashwagandha is said to be beneficial in combating stress and managing anxiety. Also, it can lower blood sugar level in addition to improving mental health.
Tulsi Tea
Called Holy Basil, tulsi is widely grown for its medicinal benefits. And the best way to consume tulsi is in tea. This herbal tea can dissolve kidney stones and even suppress the urge to smoke. Also, it is good for diabetic people. And it is the best medicine for cold.
Haldi Tea
Turmeric is a natural antiseptic and for this reason, its tea has more medicinal benefits than others. A cup of haldi tea can start healing of wounds from inside. Also, it can fight inflammation, infection and anti-bodies of all kinds.
Elaichi Tea
Packed with vitamins A, B, C and riboflavin, elaichi tea is a powerhouse in itself. The most common benefits of elaichi tea is enhancing hair growth and improving scalp health.
Kahwa Tea
Infused with the power of green tea, black pepper, ginger, tulsi, asafoetida, clove, cardamom, cinnamon, nutmeg, rock salt and citric acid, kahwa tea provides quick relief in common cold and stomach related problems.
Cinnamon Tea
Loaded with antioxidants, cinnamon tea is good for many things like weight loss, fighting off bacteria and fungi, reducing menstrual cramps, slow down aging and reduce acne. Also, it can even fight off cancer and HIV.