There are many ways a gear head can get a kick apart from being behind the wheel. For some, the thrill may also come from reading car blogs about extraordinary rides, watching documentaries, and others may find their fun in a car flick. Over the years, all sorts of car movies have been released – some with a successful reception and others with damnable results. Top Car Magazine counts down the top 15 car movies ever released in Hollywood. If you love high-speed chaos, you will love No.2.
15. Thunder Road 1958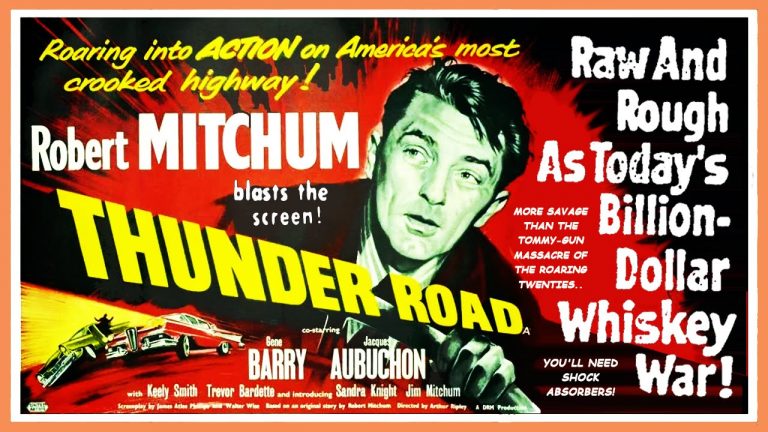 In one of the earliest car flicks, Robert Mitchum shoots down the road as a war veteran trying to make a living with moonshine. But the law is on him, as well as gangster mobs. With the cops and his enemies closing in on him, Doolan decides to take one last long ride to safety. The ride is action packed, making this move one of the cult classics in the genre. If you are a fan of crime movies and fast cars, the next one is for you!
14. The Driver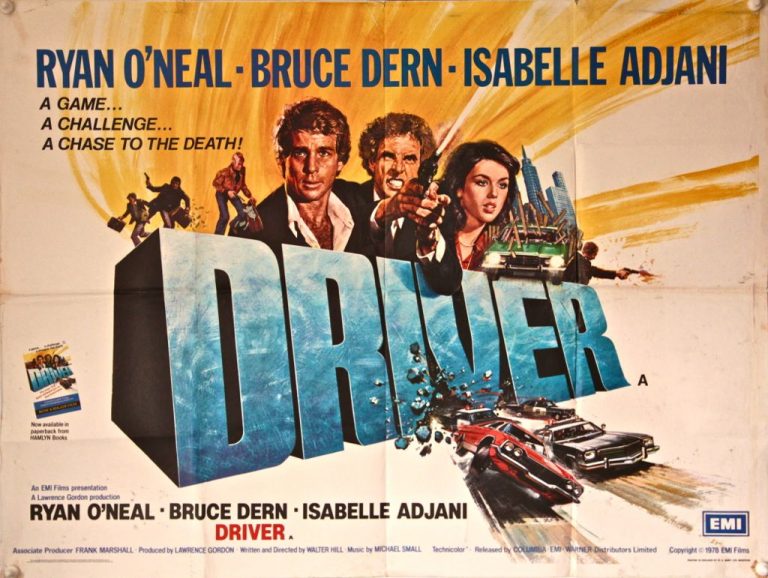 Witty writing and top notch acting have made this movie one of the most unforgettable car movies ever. But for car lovers, the biggest part of the movie is the driver himself. He drives getaway cars in robberies but he has a stubborn detective that he has to shake off his tail. For that, he not only has to put the pedal to the metal, but he has to be as smart as possible in this chase. You won't believe the plot behind the next movie.
13. The Car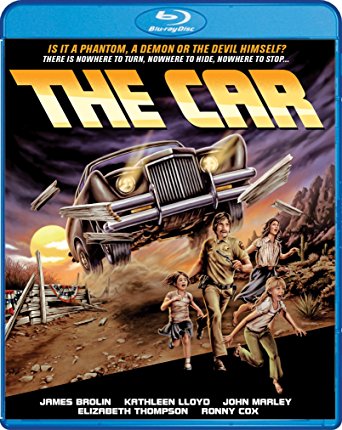 There are very few movies like this one. You might have seen Jaws in which sharks were terrorising people. You might also have seen Anaconda where a large snake made meals of helpless holiday makers. But in this one, the object of terror is a black car. That's right, the movie is about a possessed car that is out to kill whoever it can slam into. Love Jason Statham? Check out the next one.
12. The Transporter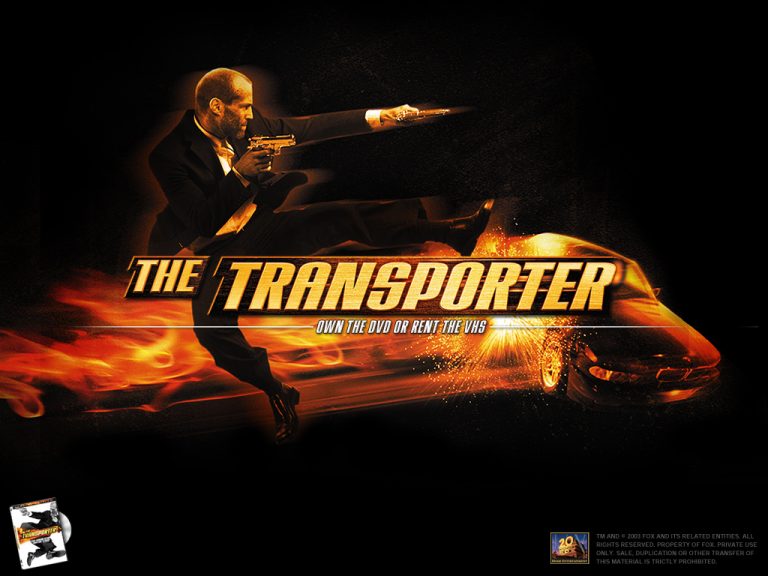 If Jason Statham has a movie to thank for his successful career, it is The Transporter. In this movie, Jason is a guy you have to call if you need to have a package moved from point A to B. He asks no questions and does not peep into the package. One time he breaks his own rule and takes a look. What he finds leads him on the run of his life. There are fast moving cars, bombs going off, and punches landing on unfortunate faces. Can you imagine the fun in watching fast drivers steal cars and escape? The next one is about just that.
11. Gone in 60 Seconds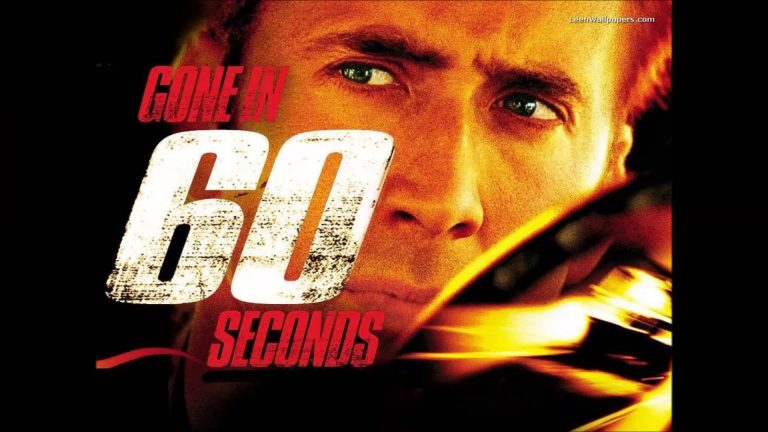 Nicolas Cage was a car thief who has turned from his wicked ways and is now living a clean life. Unfortunately, duty calls. He has to save his brother by stealing 50 cars, all in a single night. Cage proves that although he was retired, his driving skills are still ready to be deployed in this fast-paced, action packed movie. The next one combines mystery with fast moving wheels.
10. Locke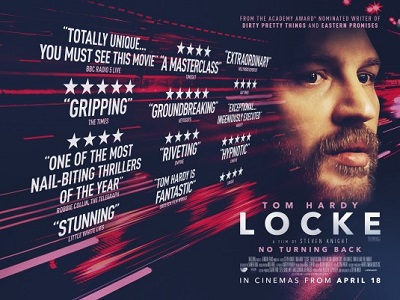 Locke is a decent family man. He has a wife, kids, and a good job that is about to blow into success. But something happens that takes him into a path he never imagined. Locke is forced on the drive of his life to save his family. The cars are fast moving, and he has to make calls while behind the wheel. Are you a Formula 1 fan? Check out No.
9. Rush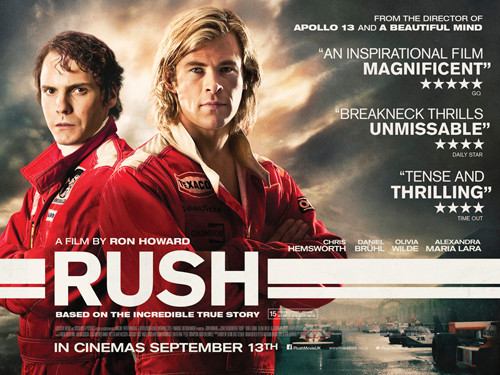 Rush takes us into the glamour of Formula1. It revolves around the true life accounts of two sworn rivals who both are willing to go every mile to be crowned world champion. The stakes are high and there is no room for error. This movie will keep you at the edge of your seat throughout. Women can drive too, and you will see that in the next movie!
8. Death Proof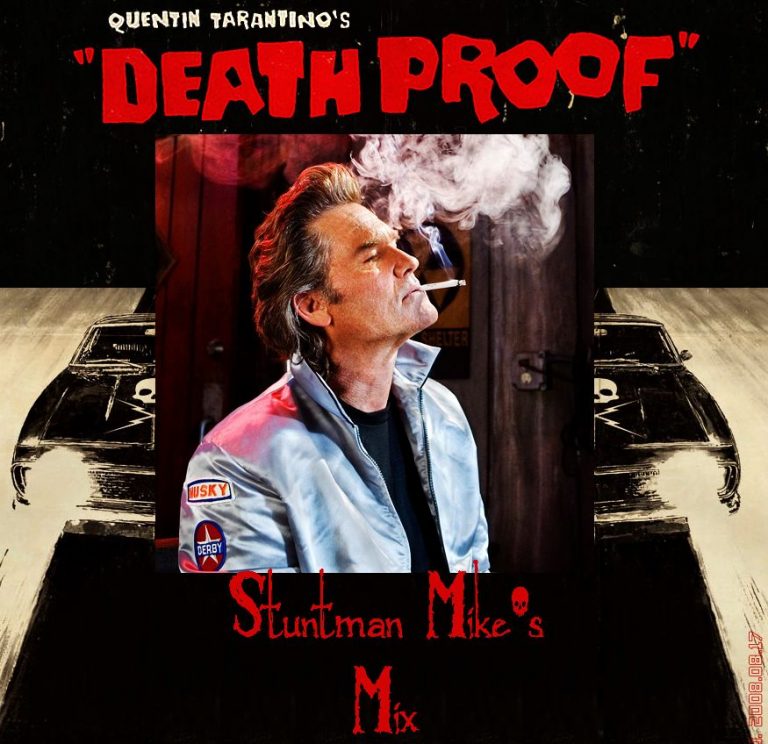 Death Proof is about an ex Hollywood stuntman who has a deathly hobby. In his free time, he picks up women and takes them on a death ride in his modified car. He then crashes it, killing the woman while he survives the impact. But he has messed with the wrong women, and they have set him up for the drive of his life. The next flick features Vin Diesel and The Rock.
7. Fast Five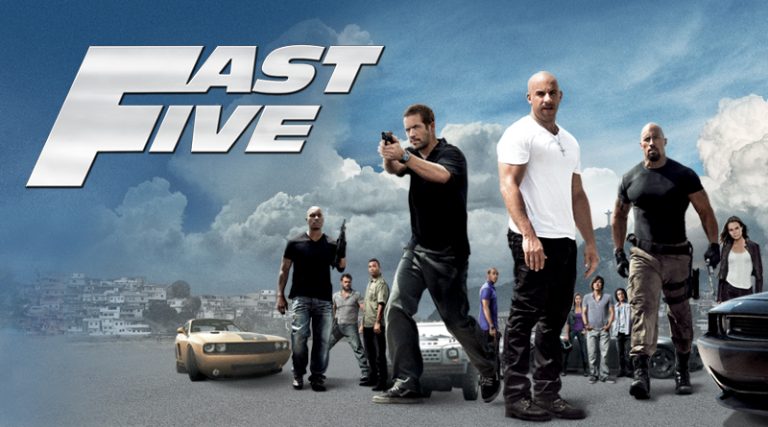 Fast Five the 5th in a movie franchise that has wowed fans across the globe. In this instalment, an ex-cop has teamed up with a woman whose brother is in jail. Together, they break out but have to be on the run to escape the law. Love Angelina Jollie? You will love No. 6!
6. Wanted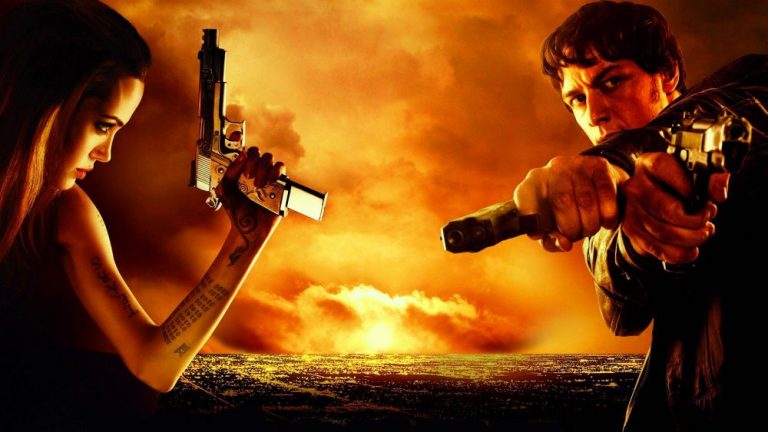 Wanted is a fantasy action movie starring Angelina Jolie. While it isn't exactly a car movie, it still has some moments of intense car chases that will entertain any speed junkie. The next one is a revenge movie on fast wheels.
5. Mad Max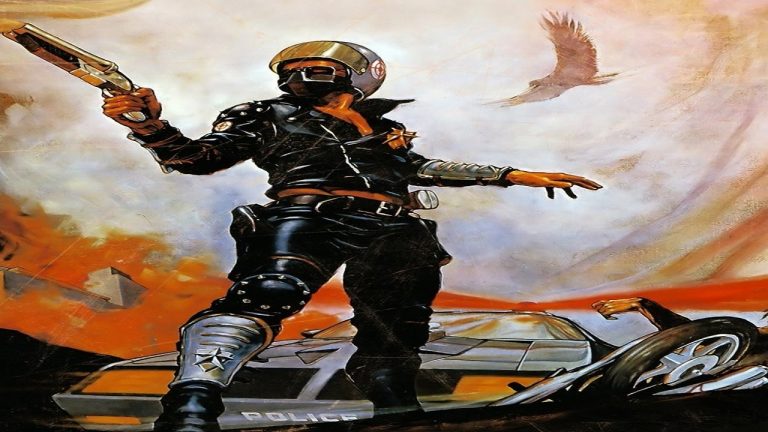 Mad Max is an Australian movie released in 1979. It is about a man whose wife and son got killed by a heartless gang of bikers. The gang added insult to injury by killing his best friend as well, setting him on a high-speed road to take revenge.
4. Fate of the Furious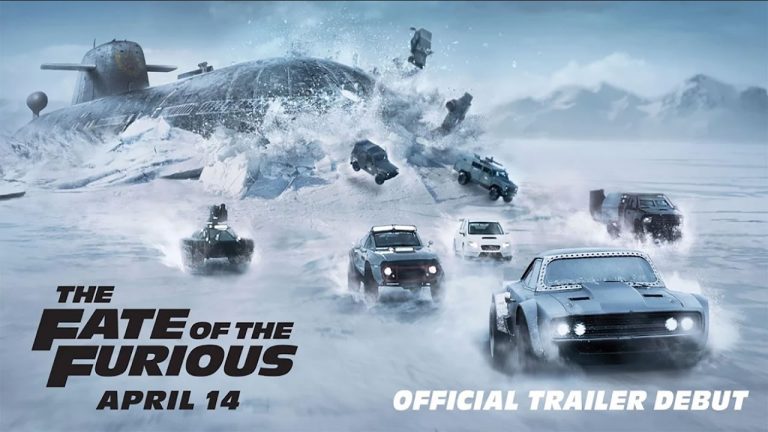 After the ever running team of fast car drivers finally settle down, they are faced with yet another task that requires their fast driving skills. A woman named Cypher has entered into the life of one of the team members and has influenced him to betray the others. Now they have to set things right but that won't be easy. It will need speeding cars and lots of fighting. No. 3 is another car with a mind of its own.
3. Love Bug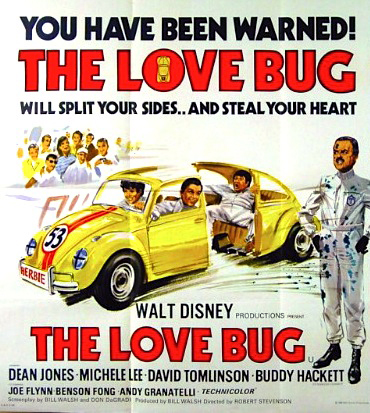 Love Bug is one the most loved car racing comedies. It features Herbie, a beetle that has a mind of its own. The car drives itself and wins races with ease. But it must face one final race against several bad guys. Number 2 features chaotic fast moving death rigs!
2. Mad Max, Fury Road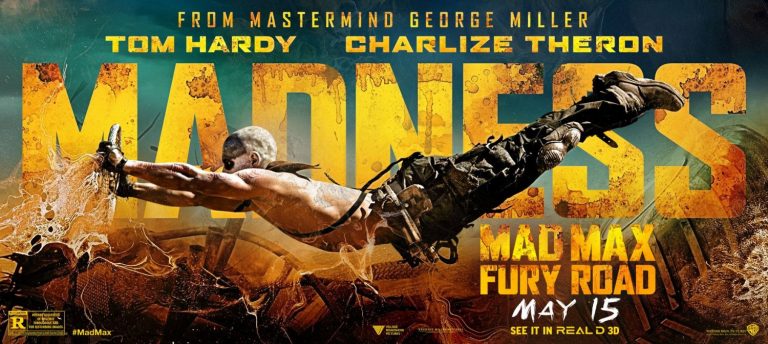 "I am awaited in Valhalla where I will ride eternal, shiny and chrome." That is the promise all the people of a vast wasteland hope to see fulfilled one day. Mad Max is out to liberate the group of cancerous wastelanders who are ruled by a vicious warlord. They set out on a chase of their lives in big rugged war rigs. Number 1 gives not one, not 2, but 7 great drivers!
1. Fast 7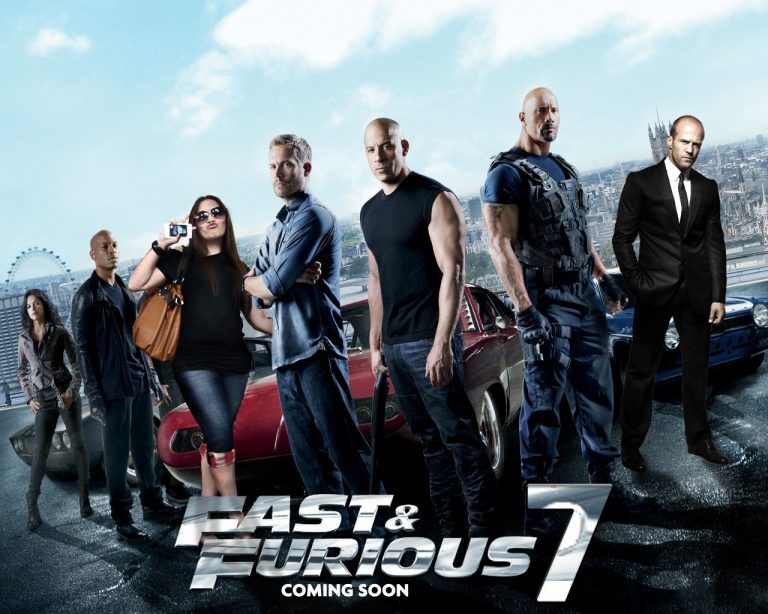 Fast and furious 7 is arguably one of the most winded movies in the series. It takes the Fast 7 including Vin Diesel and Michelle Rodriguez as far as Dubai in order to thwart the plan of a global terrorist. The driving is fast and the rides are powerful monsters.