As news reports swirl daily through all different outlets and media, there is one thing that sets many of them apart from the rest. And what would that be? You probably already know – an absolutely gorgeous news anchor delivering the stories.
We're talking about television and streaming, after all: It's a medium where those who are blessed with extraordinary good looks thrive, because audiences love to look at a pretty face.
This is a list of some of the most stunning news anchors, reporters, commentators and journalists who grace our T.V. and computer screens each and every day. These women weren't just born with inexplicable beauty; they also have some of the sharpest brains in the game. Looks only gets you so far when it comes to news – it's also expected that you have charisma, intellect and the ability to think on your feet.
You may not have heard of some of these incredible women, but after you've seen them, you won't soon forget. Scroll through to decide which of these gorgeous ladies' news reports you'd like to start watching!
Maria Menounos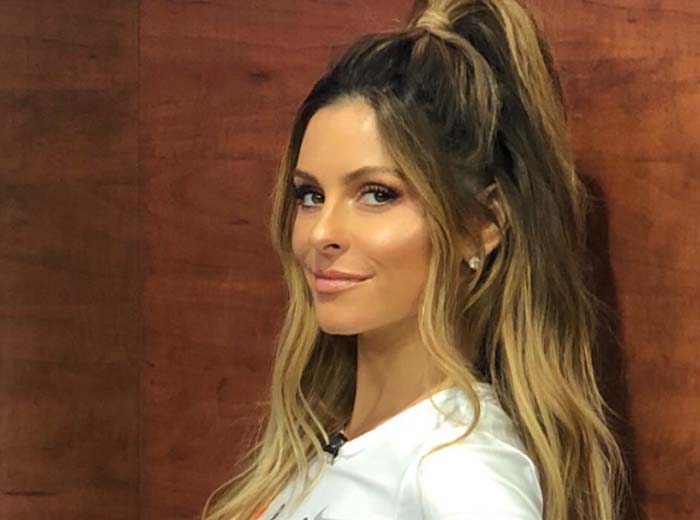 Maria Menounos has appeared on a wide variety of news networks as both a host and correspondent. Some of those networks include Access Hollywood, Extra and Today. She also has a background in pageantry, placing in the top 15 of the Miss Teen USA pageant, and was the former Miss Massachusetts Teen USA.
That's not all – she even spent time as a brand ambassador for the WWE!