Do you need to contact AirAsia?
We have all the contact details for AirAsia right here on our website. You can find addresses, phone numbers, and email addresses for AirAsia. Plus, we've also got a handy map so you can easily find your way.
Don't spend hours online trying to track down the right person at AirAsia. Let us do all the hard work for you! We've gathered all this information so you can easily get in touch with them and get the help you need. We also have shared AirAsia Facebook, Twitter, and Instagram account links and many more.
AirAsia Customer Care Numbers
Malaysia: +603 2171 9333 or  600 85 9999
Indonesia: +62 21 2927 0999
Thailand: +66 2 515 9999
Singapore: +65 630 77688
China: +86 20 2281 7666
Taiwan: 008 0185 3031 (toll free)
Macau: 080 0912
Hong Kong: +852 3112 3222
United Kingdom: 0845 605 3333
Australia: 1300 760 330
India: 1860 500 8000
South Korea: 00798 1420 69940
France: +33(0)1 7048 0722
Myanmar: +95 1 251885/6
Vietnam: +84-8-3838 9811 /3838 9812
Japan: 0120 963 516
New Zealand: 0800 45 25 66
Twitter:
AirAsia Head Office Address
AirAsia Berhad
LCC Terminal. Jalan KLIA S3,
Southern Support Zone, KLIA Sepang,
Selangor Darul Ehsan 64000 Malaysia
AirAsia Email Id
For queries on AirAsia services email plfeedback@airasia.com
Flight Schedules
To check AirAsia flight schedules from the official website.
Baggage
With AirAsia, you will need to only pay for the weight you're carrying. To check baggage fee schedules.
To track your delayed baggage online
For missing Baggage Enquiries contact the following numbers
Kuala Lumpur Central Baggage Tracing Office: +603 8777 6604
Bangkok Central Baggage Tracing Office: +662 134 3511
Jakarta Central Baggage Tracing Office: +621 5591 6126
AirAsia Cargo
AirAsia cargo has economical pricing and extends to over 13 countries, 56 destinations. For contact details of AirAsia cargo offices at your city click here.
AirAsia Online Portal (Hotels, Holidays)
To book a hotel or other travel services offered by AirAsia visit the website www.airasiago.com. The online portal has over 10,000 tours and activities and unique holiday packages besides car rental services and transfers.
Official Website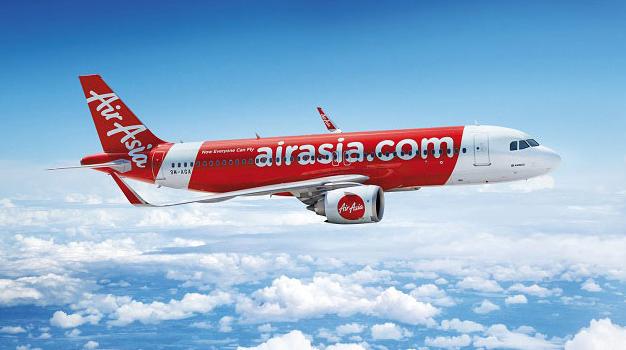 About AirAsia
AirAsia is a Malaysian Budget Airline which was founded in the year 1993. This airline was established with the dream of making flying possible for everyone. AirAsia operates from it's main hub at Kuala Lampur International Airport. This airline currently flies to 400 destinations in 25 countries like Australia, New Zealand, China, India, United Kingdom, South Korea and Sri Lanka. AirAsia vision is to be the 'Largest Low Cost Airline in Asia' and serving the 3 billion people.
AirAsia has the world's lowest operating costs at $0.035/seat-kilometer in 2010 and it the first airline in the region to implement fully ticket less air travel system. AirAsia has received many awards like Masterclass Global CEO of the Year Award in 2010, TTG Travel Awards in year 2009, Best Asian Low Cost Carrier by TTG Travel Awards in 2008. For more information and queries on ticket order, missing baggage & other you can contact the AirAsia customer care representative using phone number & email id.