Do you need to contact Air Transat?
We have all the contact details for Air Transat right here on our website. You can find addresses, phone numbers, and email addresses for Air Transat. Plus, we've also got a handy map so you can easily find your way.
Don't spend hours online trying to track down the right person at Air Transat. Let us do all the hard work for you! We've gathered all this information so you can easily get in touch with them and get the help you need. We also have shared Air Transat Facebook, Twitter, and Instagram account links and many more.
Air Transat Head Office
5959 Cote-Vertu Blvd
Montreal, QC H4S 2E6, Canada
Twitter:
Air Transat Customer Service
Phone: 1-877-TRANSAT (1-877-872-6728)
Phone: +1-800-388-5836 (baggage claims)
Email: information@airtransat.com (general)
Email: customerrelations@transat.com (cruises/holidays)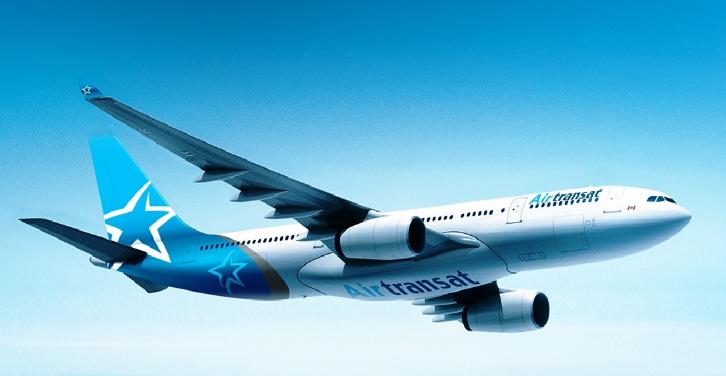 About Air Transat Airline
Air Transat is a Montreal-based airline that was founded in the year 1986. The Canadian travel airline has a fleet of close to 30 aircraft and connects to some 60 destinations in 30 countries. Having its operating bases at Montréal-Pierre Elliott Trudeau and Toronto-Pearson, Air Transat carries over 3 million passengers every year. In 2015, Air Transat was named Best North American Leisure Airline at the Skytrax annual awards.
Destinations covered by Air Transat within Canada include Calgary, Edmonton, Halifax, HAmilton, Kelowna, London (Ontario), Quebec City, Regina, Rouyn-Noranda, Saskatoon, St. John's, Thunder Bay, Toronto, Vancouver, Victoria and Winnipeg. International routes span the United States, Belgium, Croatia, Czech Republic, England, France, Greece, Ireland, Italy, Netherlands, Spain, Switzerland, Colombia, Costa Rica, Cuba, Haiti, Jamaica, Mexico, Panama, Dominican Republic, among others.
On the Air Transat website, passengers can book a flight, hotel, car or even train using international credit cards. Browse the Air Transat homepage for cruises and top holiday packages. Dont forget to search the special offers page to bag a good bargain. As a travel airline, Air Transat has put together a broad selection of tour plans and packages.
Upon confirming a ticket, fliers further have the option to view and make changes to their booking directly on the website. Not just that, you can also avoid the airport ques by doing web check-in between 24 and 2 hours prior to departure. For a nominal fee, you can also reserve your favourite seat. Upgrade to Comfort Class to enjoy spacious leather seats, free excess baggage, priority check-in and boarding and choice of meals.
Are you flying Economy Class? Then Option Plus plan might interest you. By upgrading to Option Plus you have the option to select your seat, enjoy priority check-in, extra baggage allowance, priority boarding and baggage handling. While the inflight entertainment on most flights come with latest TV shows and movies, some flights also offer the option to connect your laptop or smartphone to Air Transat's WiFi network. Before or after your flight, premium passengers can access the lounges at Toronto, Montreal, Vancouver, Calgary, Edmonton and Winnipeg, to enjoy hot meal, complimentary WiFi, TV, shower facilities, among other services.
Worried about baggage restrictions? Click here to read the baggage guide. While most flights it depends on destination, on domestic routes we can assure that a carry-on bag of 10kg is allowed (Economy Class). For check-in baggage, a fee will be charged for the standard 23kg.
For more information or queries on new booking, refund, cancellation, group booking, holiday packages or lost baggage, reach the Air Transat customer service.