The holiday season is all about love: love of family, love of friends, and, of course, maybe even the kind of love that winds up under the mistletoe. It's no wonder that so many movies about the Christmas season include romantic storylines — after all, according to romance movies, the only thing more romantic than rain is snow. Add in the firelight and a general feeling of warmth and coziness, and you've got the perfect recipe for a romance movie.
Romantic Christmas movies aren't just limited to the made-for-TV movies that cable networks churn out every year. In fact, some of the cutest Christmas movies have been around for decades, and they're still just as heartwarming to watch. On top of the old classics, there are plenty of new movies coming out every year, both on TV and on streaming, and that catalog continues to grow. No matter what your favorite trope is, there's probably a holiday romance for you. Opposites attract or grumpy meets sunshine? Definitely! Enemies or rivals to lovers? Of course! Fake dating? That's a holiday movie classic! There's just something fun and comforting about a movie that you know will have an uplifting ending, no matter what specific tropes, twists, and turns pop up along the way.
If you're looking for a movie that hits that sweet spot of holiday charm and swooning romance, look no further. We've rounded up all of the best romantic Christmas movies you can find on Netflix right now. Along with the old favorites that have been around for a while, you'll also find info about some of the cutest holiday movies that are debuting this year, complete with when you can expect them to arrive. Get the hot cocoa ready, grab your favorite cozy blanket, and keep reading to find an equally romantic and festive movie to stream this winter.
Hometown Holiday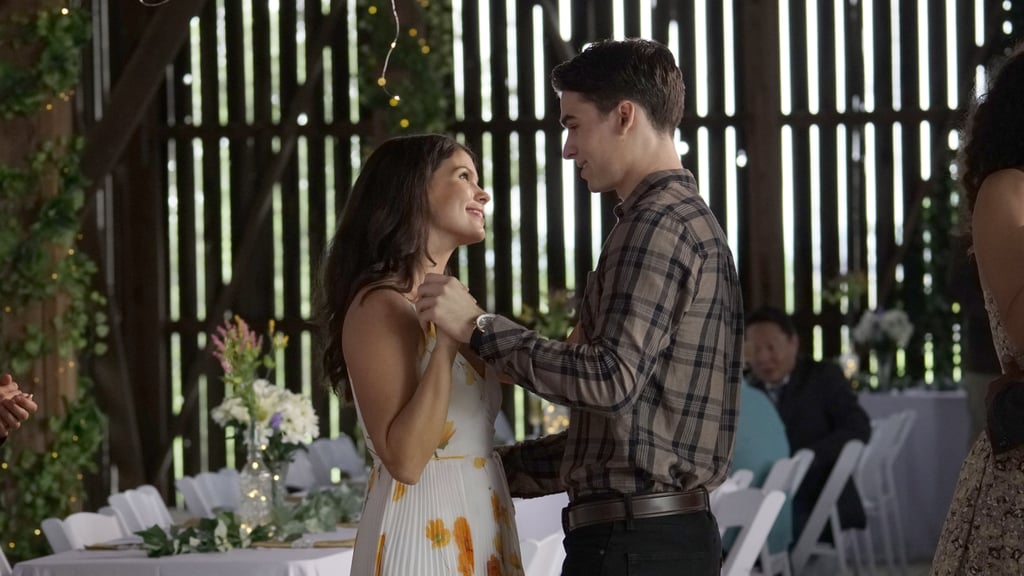 An ambitious entertainment lawyer returns to his sister's small town, hoping that he can sign a singing sensation and give his career a jump-start. When he leaves the big city behind and heads to that small town, he feels like a fish out of water, but absolutely nothing will get in the way of him closing his very important deal. Of course, life has other plans, and he soon meets a local woman in town who gives him a whole new perspective on what he wants out of life and what will truly make him happy.
Holidate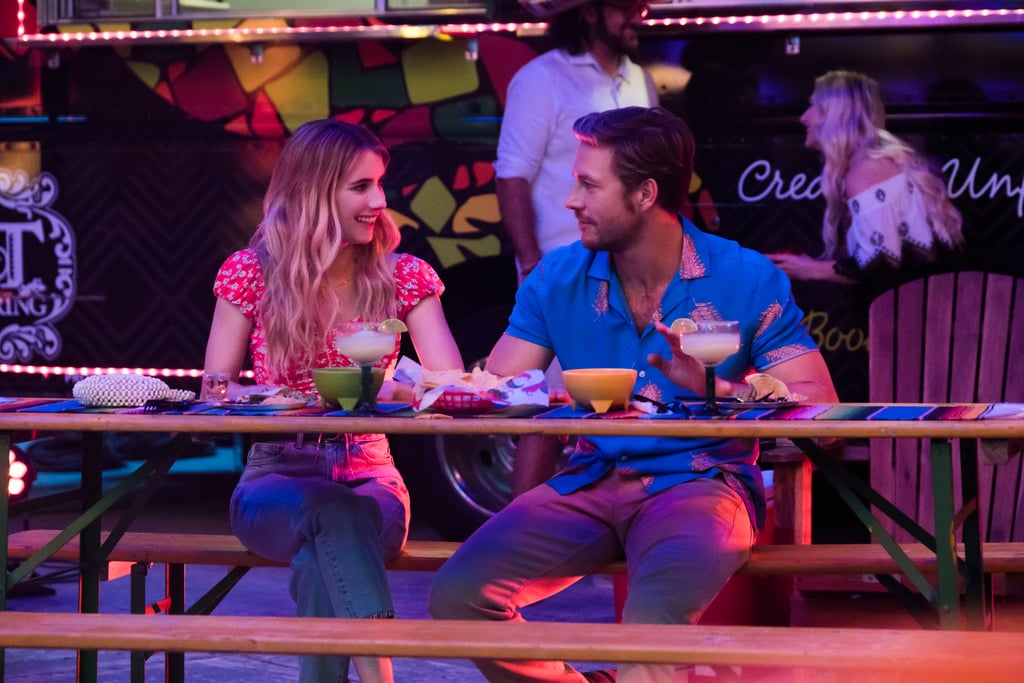 Emma Roberts and Luke Bracey star in this rom-com as two singles who have one very cynical thing in common: they really, really hate the holidays and all the expectations that come with it. After crossing paths on one particularly terrible Christmas for both of them, they make a pact to accompany each other to every festive occasion, calling one another for a date the next year so that they can avoid the stresses of family pressure. As they spend more time together, however, they start to fall for each other, which makes everything so much more complicated than they'd planned.
A Christmas Prince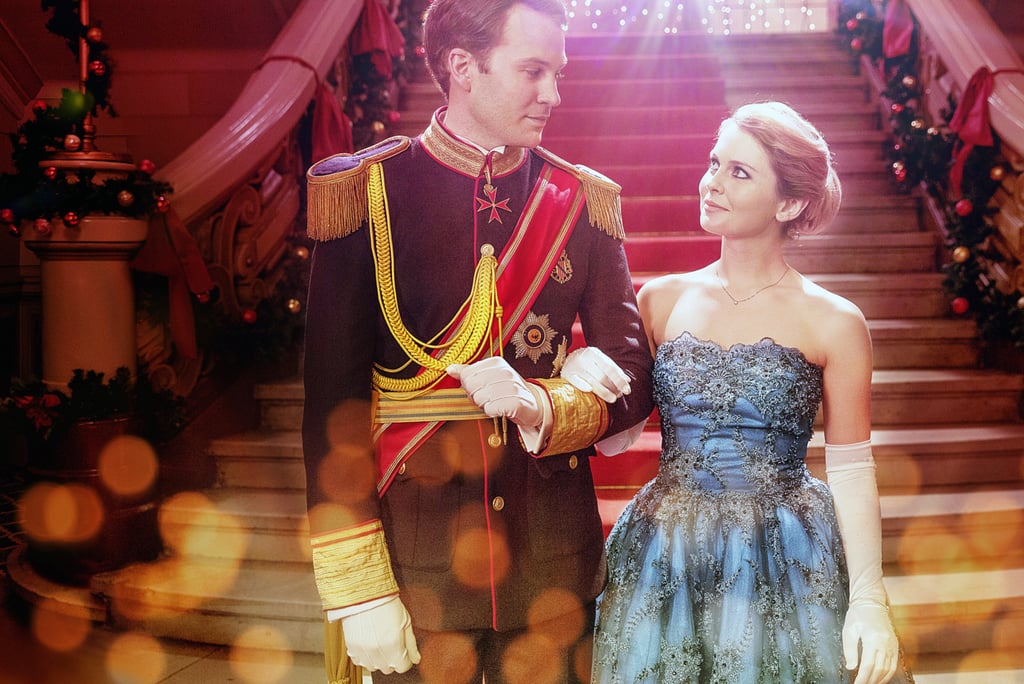 From the moment it debuted and became an unexpected viral sensation, A Christmas Prince was destined to be a modern classic and a cheesy holiday fave. It's one of those deliciously silly, fluffy holiday rom-com with a fun, lighthearted premise. A young reporter is assigned to go abroad to report on the playboy prince of Aldovia. Naturally, she instead falls for him when she goes undercover, and the feelings are definitely mutual. The problem? He doesn't know she's a reporter, and the longer the ruse goes on, the more likely it is that they'll both end up getting hurt.
A Christmas Prince: The Royal Wedding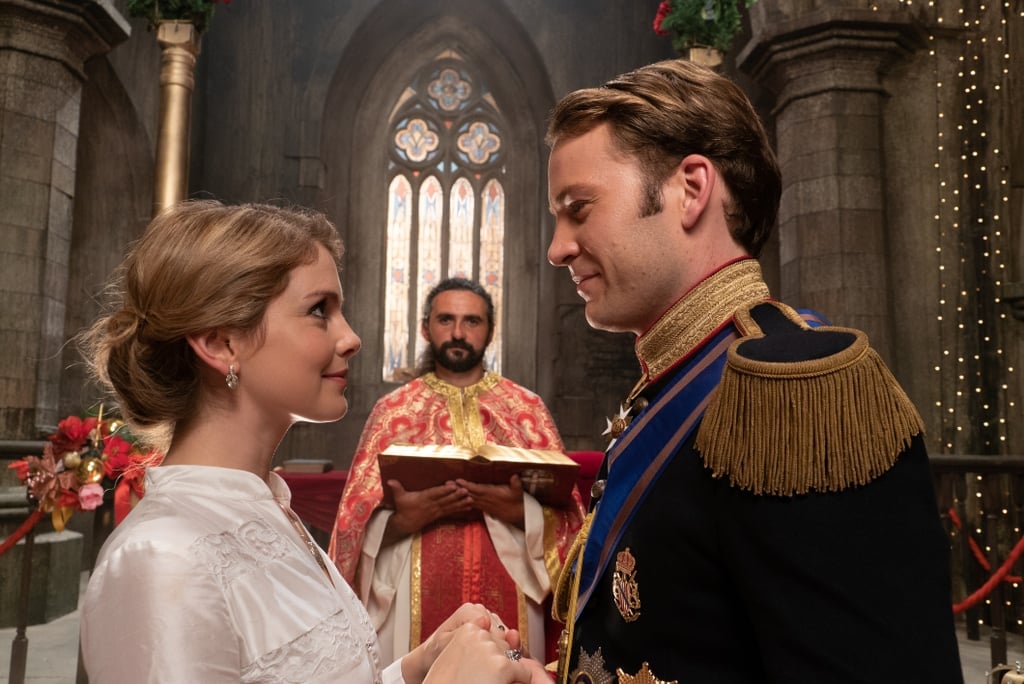 This sequel to 2017's fan-favorite A Christmas Prince picks up where the story of Prince Richard and Amber left off. This time, the story follows the couple as they prepare to tie the knot. Wedding planning is stressful enough under any circumstances, but add in the pressures of a big royal wedding, questions over a prince marrying a foreign commoner, and all the extra attention — is it any wonder that things start to go awry? Richard and Amber have to figure out how to get past these obstacles in time for a magical wedding.
A Christmas Prince: The Royal Baby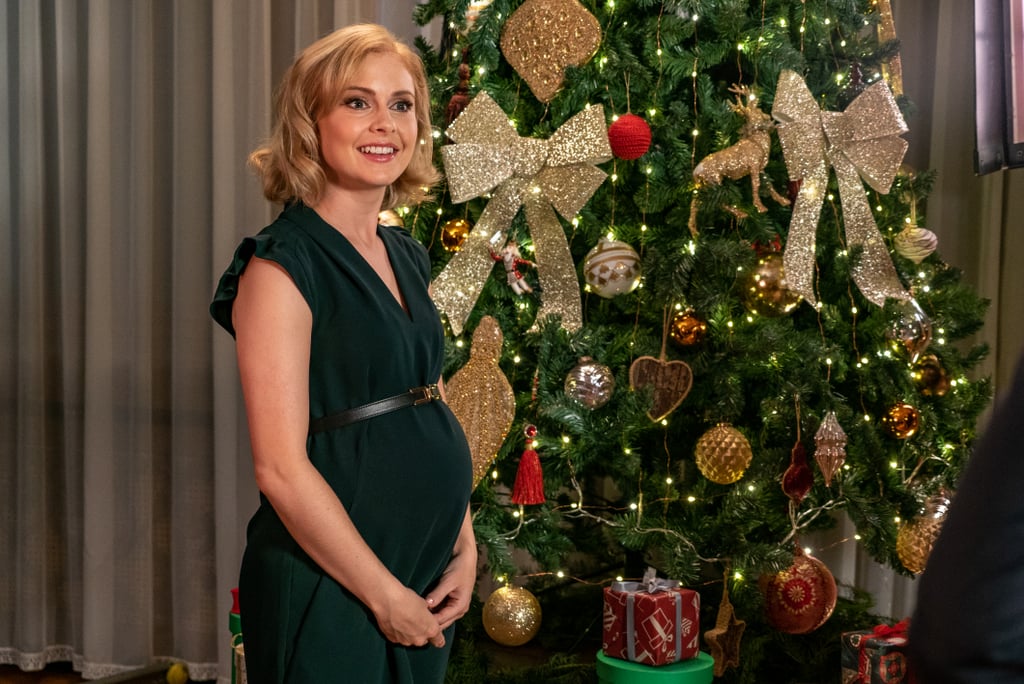 It's Christmastime in Aldovia, the most magical time of year! In the third installment of this Netflix original rom-com series, a royal baby is on the way, and everyone is trying their best to make sure everything goes according to plan. Queen Amber and King Richard prepare for their first child's arrival, which coincides with a pair of foreign dignitaries visiting their kingdom, making things even more hectic for the royal couple and their household. But when the priceless treaty goes missing, peace is jeopardized and an ancient curse erupts, leaving the duo in a precarious situation as they try to save their kingdom and become new parents.
The Knight Before Christmas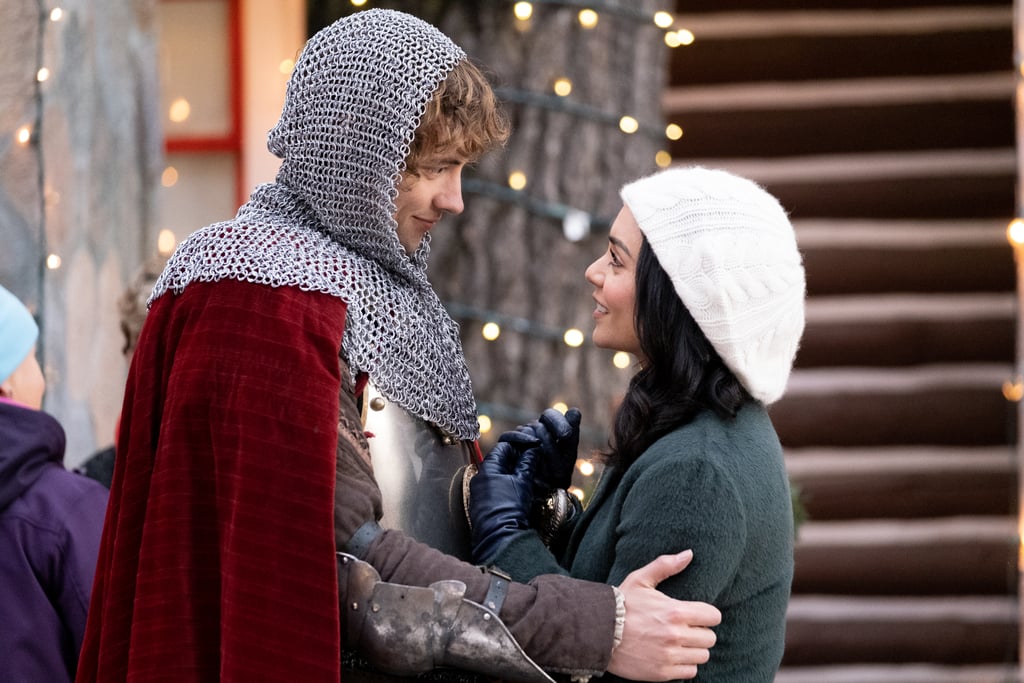 In this Netflix original holiday romance, a medieval knight is sent forward in time by a sorceress's magic, landing him in the modern day where he finds himself extremely confused by this strange new world. As he tries to figure out where he is and how to get back home, he winds up crossing paths with Brooke, a clever and kind science teacher. She's all but given up on love after being hurt before, but her newfound friendship with Sir Cole just might change her mind — even though he's still planning to try to return to his own time.
Midnight at the Magnolia
After getting dumped by their significant others after Christmas, childhood BFFs and radio personalities Maggie and Jack brew up a PR scheme for New Year's. They plan to surprise their fans with a fake new relationship, bumping ratings while also giving themselves freedom from well-meaning people who want them to "get back out there" after their respective breakups. Since they know each other so well, faking a relationship convincingly shouldn't be that hard. But, as it turns out, pretending to be in love with your best friend is a recipe for a classic holiday story with a romantic ending.
Christmas With a Prince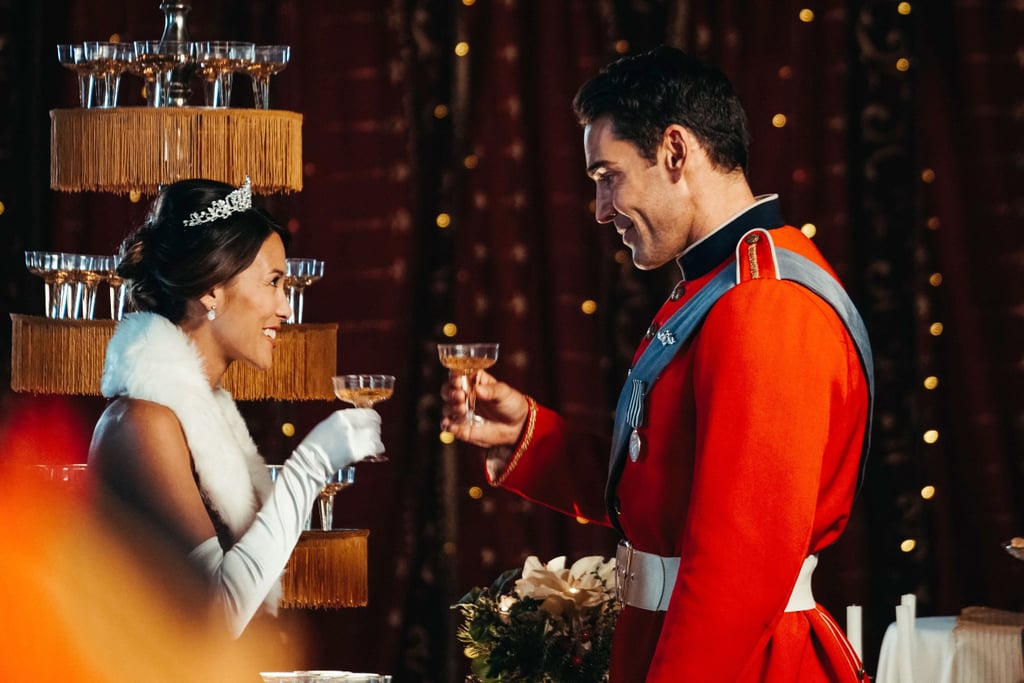 Equally cheesy and romantic, this 2018 flick follows a pediatric specialist who is forced to care for a handsome prince after he breaks his leg on a nearby ski slope. As he tries to keep his injury and his presence under wraps, the duo develop a sense of trust between each other. From that trust, they soon develop a romantic connection, which only complicates matters further given that they already lead very different lives. Of course, this is a holiday rom-com, so it's pretty safe to assume that things will all work out in the end!
Let It Snow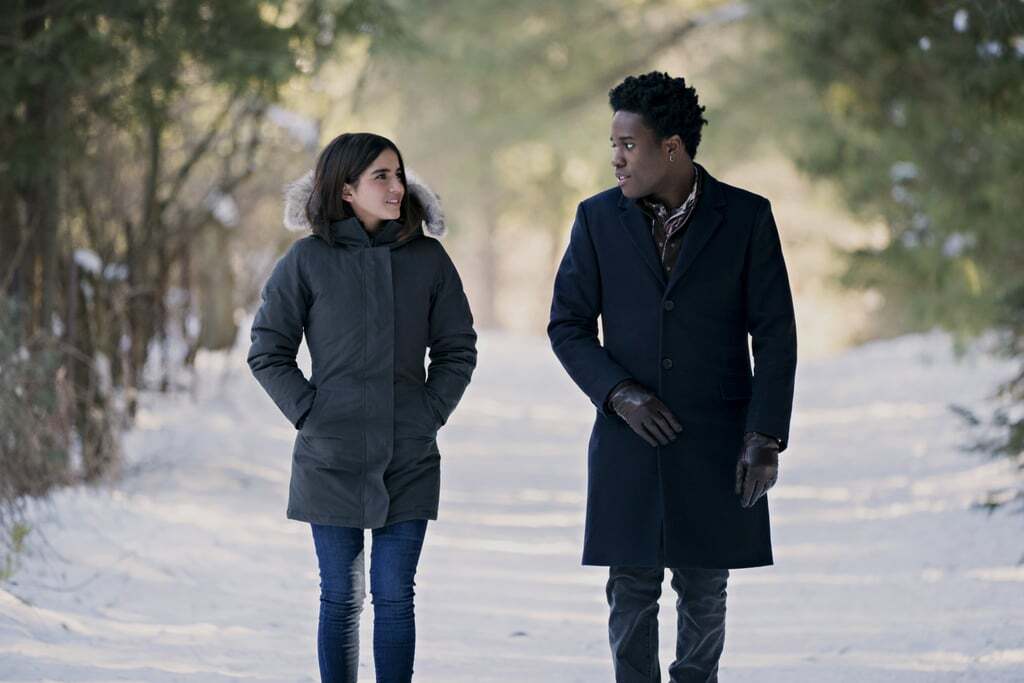 Adapted from The New York Times bestselling book by YA authors John Green, Maureen Johnson, and Lauren Myracle, the movie follows an ensemble cast of high school friends whose midwestern town is hit by a massive snowstorm on Christmas Eve. A secret relationship reaches a breaking point, a pop star tries to find a brief respite from fame and attention, a mother and daughter try their best to take care of each other, and a big party results in everyone's lives colliding. Think Love Actually with a YA spin, as everyone's love lives and dreams intersect on the night before Christmas.
Christmas Catch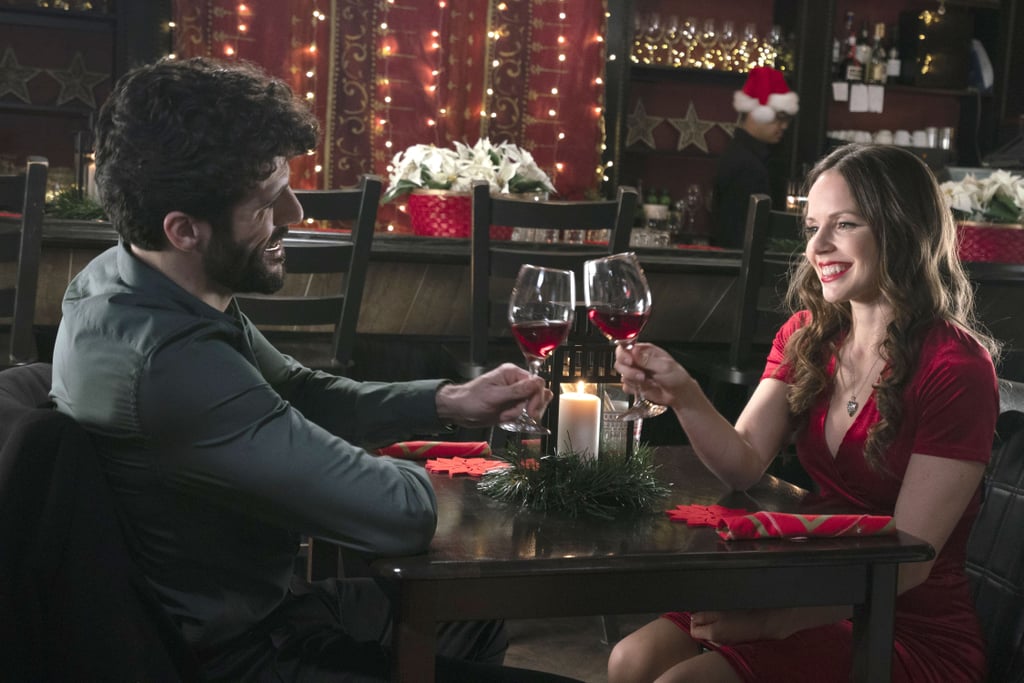 If you're looking for a classic Christmas romance movie with just the right amount of mystery hijinks, then this one's for you. When Detective Mackenzie Bennett is put on a case to find a suspected diamond thief, the trail turns hot and she begins to fall for the very man she was looking for. Are her feelings getting in the way of solving the case, or is he actually innocent in all of this? It'll take all of her finely honed skills to figure out what's real and what isn't — and if she can trust the guy she's falling for.
The Princess Switch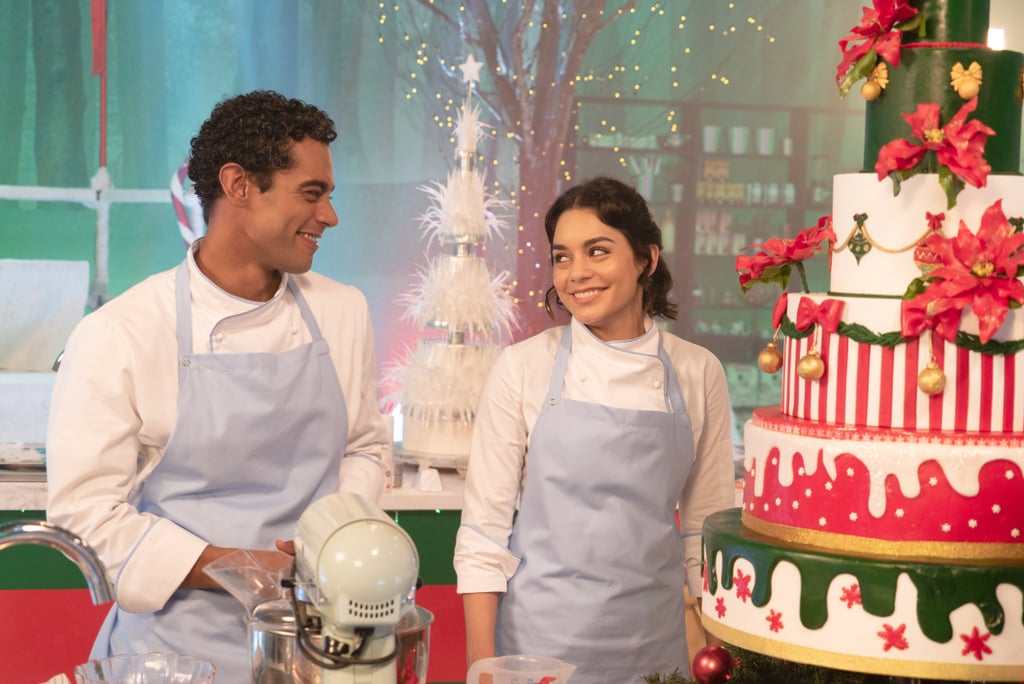 Vanessa Hudgens stars in this film about a Chicago baker and a duchess who look identical and decide to trade places to get a taste of each other's lives. In classic "princess and the pauper" fashion, both women find themselves surprised that the other's life isn't actually the easy, breezy paradise they'd imagined it to be. While baker Stacy falls in love with Lady Margaret's fiancé, Prince Edward, Margaret spends time with Stacy's BFF Kevin and his daughter Olivia. Both women realize how much they love their new lives, but the switch can't last forever, and neither of them is sure what to do when it comes to an end.
The Princess Switch: Switched Again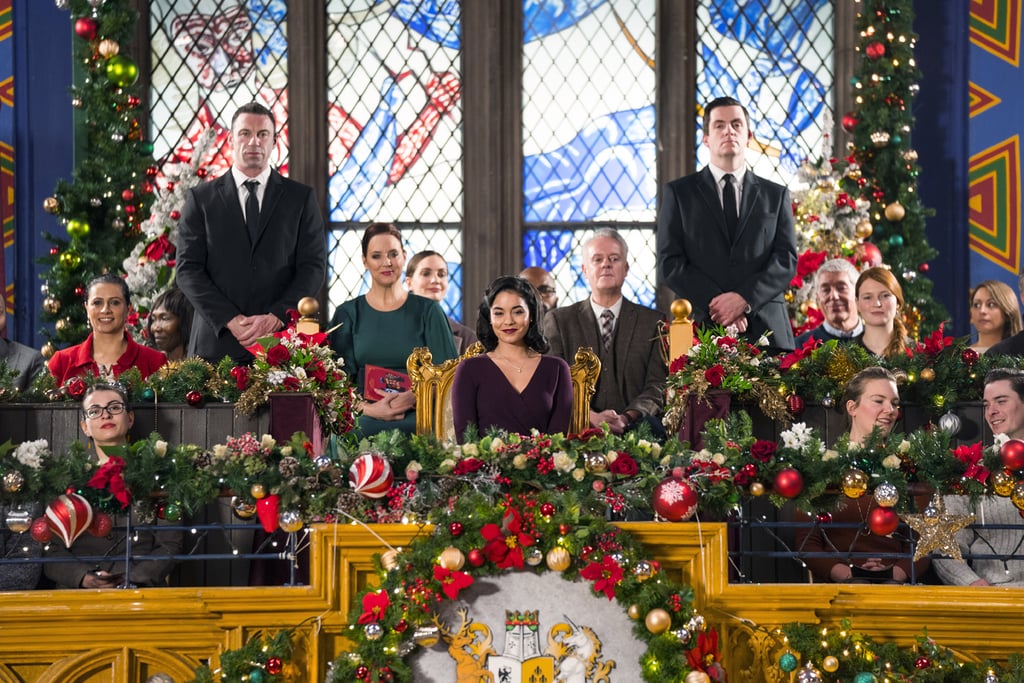 In this holiday sequel, things go awry when Duchess Margaret unexpectedly inherits the throne to Montenaro. Two years after their first "switch," Stacy and Edward are happily married, while Margaret and Kevin are no longer together since she's worried about how much her life will change once she's on the throne. Everyone reunites for the holidays and tries to mend fences, but things go completely off the rails once Margaret's cousin, Lady Fiona, shows up. Looking exactly like Margaret and Stacy, Fiona plans to take advantage of their identical appearances for her own gain. With royal plots brewing and romances on the rocks, it's up to Stacy, Margaret, and their friends to get everything untangled in time for the coronation.
The Princess Switch 3: Romancing The Star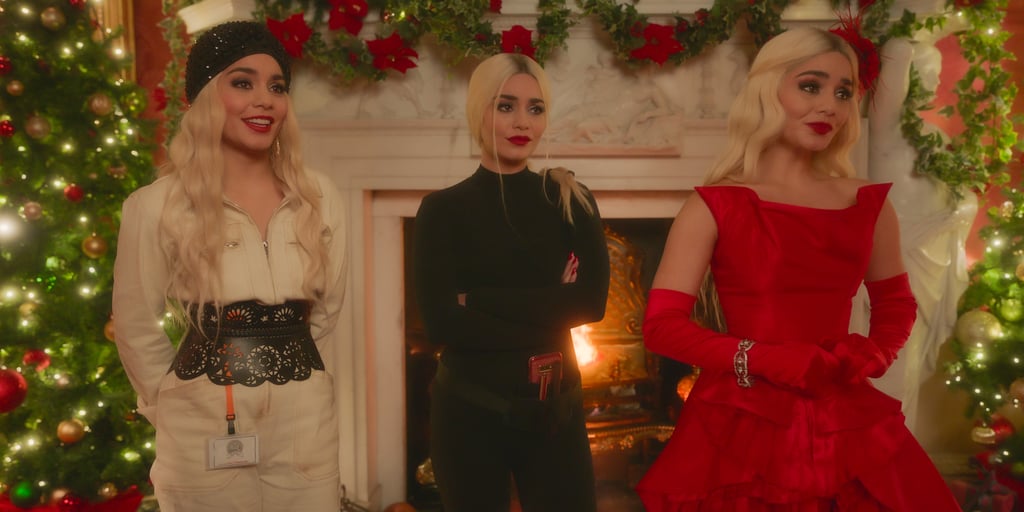 Scheming Fiona is back for the third installment of The Princess Switch series, and it's her turn to steal the spotlight. Stacy, Margaret, and their families reunite for a traditional Christmas celebration, but this year, things are a bit different. Unlike previous get-togethers, the Vatican lends Margaret a priceless relic for safekeeping. However, before the end of the celebration, the relic is stolen, causing a massive uproar between the royal family and the Vatican. With no other choice, Stacy and Margaret are forced to turn to Fiona and her charming ex for help.
Holiday Rush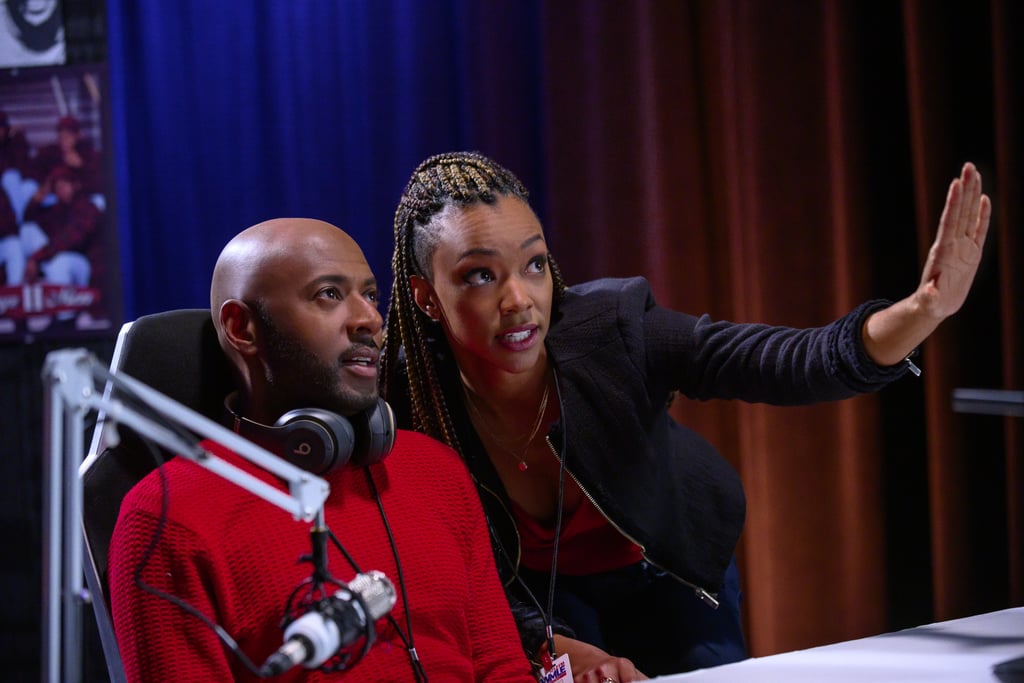 NYC-based radio DJ and widow, Rush Williams, loses his job right around Christmas. Making matter worse, his spoiled kids hit him with a list of pricey gift requests that he has no hope of fulfilling without his high-profile gig. His producer, Roxy Richardson, and his Aunt Jo, come up with a plan to help him buy another station, but it means the Williams family will have to downsize to a much simpler life. In spite of these setbacks, can they still find a way to make the holiday season magical? It's going to take some serious work on everyone's part to find a new kind of Christmas spirit!
Operation Christmas Drop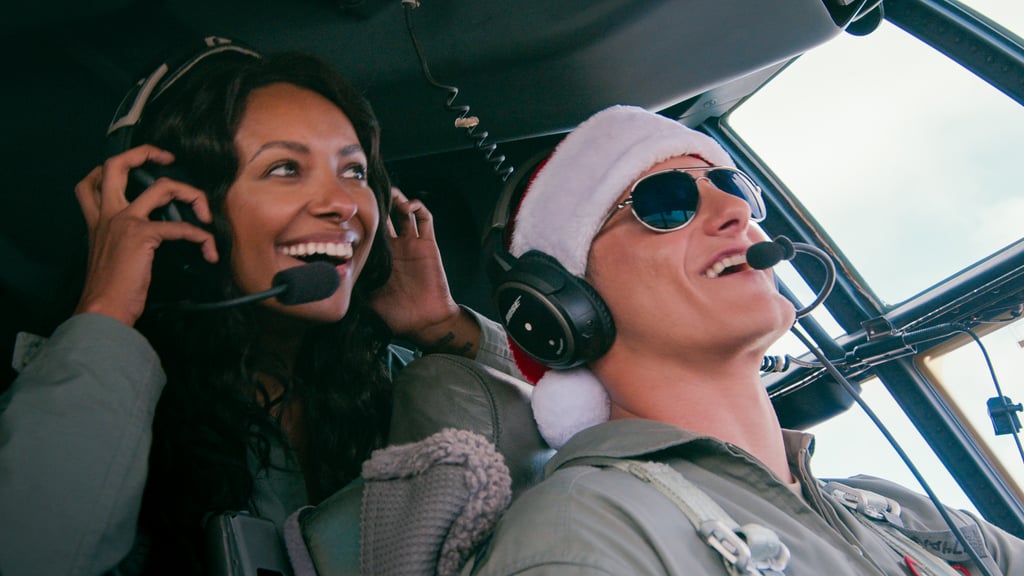 In this romantic comedy, a congressional aide named Erica forms an unexpected bond with her guide during an assignment at an Air Force base. Erica is actually on base to investigate it and find a reason to close it down, while her guide, Andrew, is trying to convince her that it should remain open. As they butt heads over the future of the base, Erica learns about their tradition of airlifting goods and presents to nearby small islands for Christmas. When she gets involved with helping their mission, she starts to change her mind about what the best decision — for her and for the base — really is.
Christmas With a View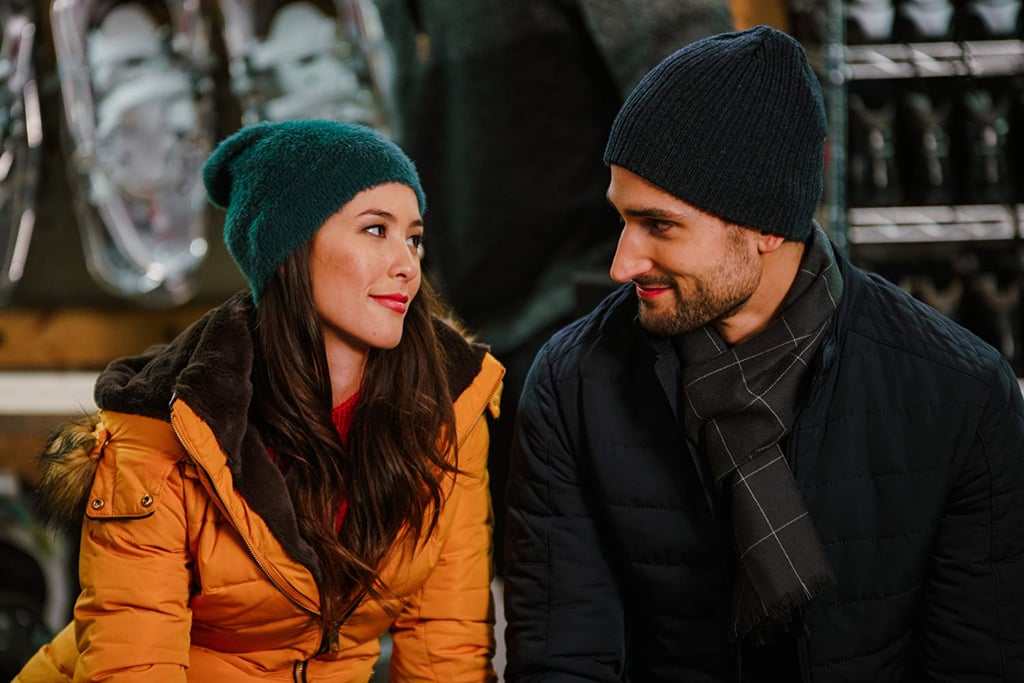 A restaurant manager finds her world flipped upside down when a new chef is hired at the ski lodge where she works. She's still reeling from a recent business failure, so working with someone new is not exactly at the top of her wish list. Since they're stuck together, the duo wind up growing closer to each other. However, it turns out the new chef has his own hidden past that could drive them apart. With the holidays approaching, there's plenty at stake for the restaurant and for their emotions — will they finally find a way to be a team?