Malaika Arora is the best resource to find the best fitness and beauty secrets to look younger at age 45. She is 45 but still looks adorable with no aging concerns. She looks adorable and younger than her age.
Nowadays, Quarantine is going everywhere in the world. The threat of Coronavirus has changed the world and to recover this stress and make people relaxed from this stress, Malaika has shared the beauty tips for women so they could feel rejuvenated and energetic all day.
On her channel, Malaika inspiring people to stay home stay safe. Along with that, she is giving fitness tips via sharing her cooking videos, fitness regime, etc. The motive of sharing this stuff is only to make people more productive this time.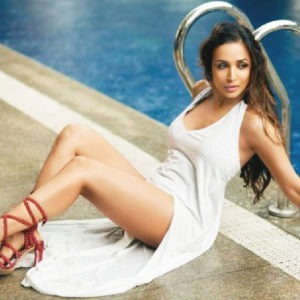 Health Caring tips by Malaika
She starts her day by drinking fresh and warm lemon water to boost metabolism and productiveness. For her skin, she applied aloe vera gel. This will keep skin hydrated and glowing throughout the day. Here take a quick look on aloe vera benefits:
Aloe vera acts as a perfect acne treatment by calming down angry bacteria and oil production.
It will keep your skin highly moisturized.
It prevents the skin from scars and heals the wounds.
After waxing or plucking your hair, applying aloe vera gel relaxed muscles and stop the formation of pimples and itchiness.
For brighter and glowing skin aloe vera is a magical cream.
For staying healthy and keeping her in shape, regular gyming is on. She also requests folks to involve themselves in exercise for at least 10-minutes in the day.
Regular exercise does not just keep them fit, but it also boosts immunity to fight with free radicals and keep you protected against COVID-19.