Worst Celebrity Tattoos – A lot of people these days get themselves inked with a very bad choice of tattoos, mostly after getting drunk and we do not expect something like this from celebrities, but you know what we have a list for you!
Miley Cyrus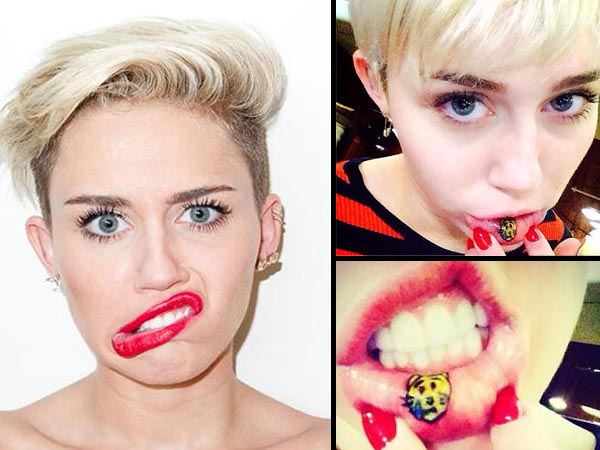 Who else could have a tattoo done on the inner side of a lip? Miley Cyrus, it is! A yellow cat or tiger tattoo was spotted on the inner side of her lip! Although it is difficult to make a tattoo on the lip, Miley Cyrus did it to leave no stone unturned to get into our list!
Kesha
Second celebrity to get a lip tattoo done! But the tattoo read even sad! She got the words "Suck it" prominently tattooed on the inner side of her lower lip! We still think that with all the effort, the maximum she could get to is a spot on our list!
Pink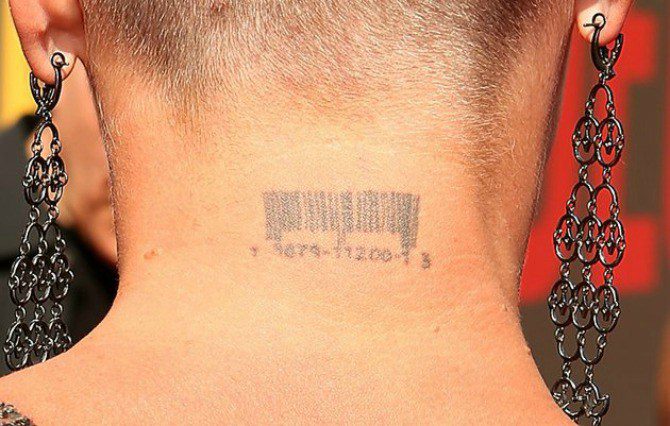 Although she has made a mark in the music industry, her tattoo became known for wrong reasons. It is a bar code on the back of her neck, which appears as if she is up for sale! But the bar code is that of her album from 2001. But still, it is among one of the most unique tattoos we have come across!
Angelina Jolie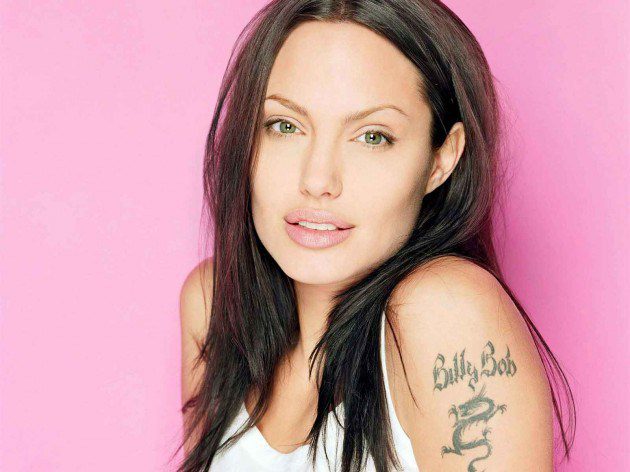 People do not realize that a tattoo is permanent while a relationship might not be! Angelina Jolie had got herself inked with the name of her ex-husband Billy Bob. However, they called the relationship splits and Angelina Jolie covered the tattoo up for a really long time before getting it replaced.
Hayden Panettiere
This tattoo somehow looks good. But there is a reason why Hayden got into this list. The tattoo is in Italian and the actual phrase is "Vivere senza rimpianti", which means "live without regrets". However, the tattoo artist probably was high on something or did not know Italian, as he wrongly inked rimpianti by adding an extra i. The tattoo looks good, if you do not understand Italian!
David Beckham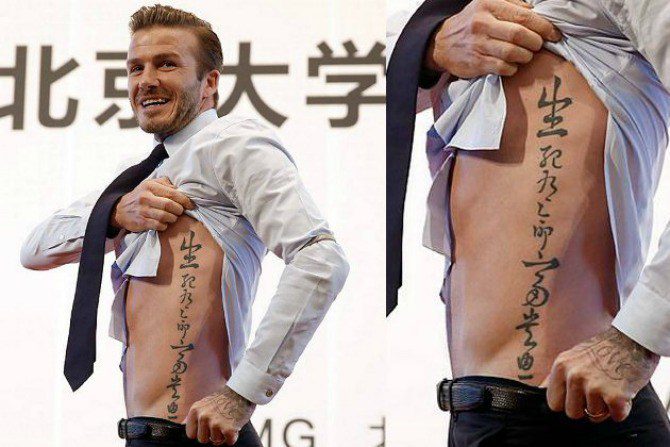 David Beckham has many tattoos on his body. However, the recent one he got in Chinese on his torso reads something really strange. His tattoo in Chinese means "Life and death are determined by fate, rank and riches decreed by Heaven". We could not make much sense off it! Could you?
Megan Fox
Megan Fox is by far, one of the prettiest actresses in Hollywood. However, her tattoo is slightly off beat. It reads "We will all laugh at glided butterflies". It was originally a quote from Shakespeare's popular work, King Lear. We did not understand the point in she modifying the quote if she actually wanted the same phrase to be tattooed.
Mike Tyson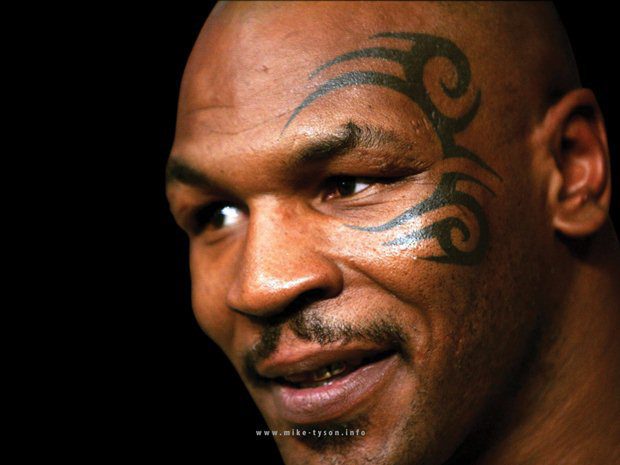 If you remember watching Hangover 2, there was a tattoo scene and it is known for al lwrong reasons. Viewers, do you remember that the tattoo did not come easy? That is exactly the tattoo Mike Tyson got done around his left eye, which is known as the Tyson Maori tribal tattoo. Definitely not one of the best choices for getting inked!
Tom Arnold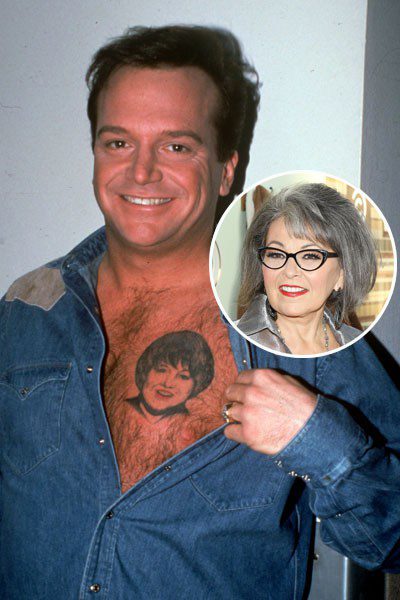 Never get inked with your lover unless you want to fork over massive amounts of money to the laser removal clinic! Tom Arnold learned this the hard way when he got a former flame, Roseanne Barr's, face inked over his heart.
Justin Bieber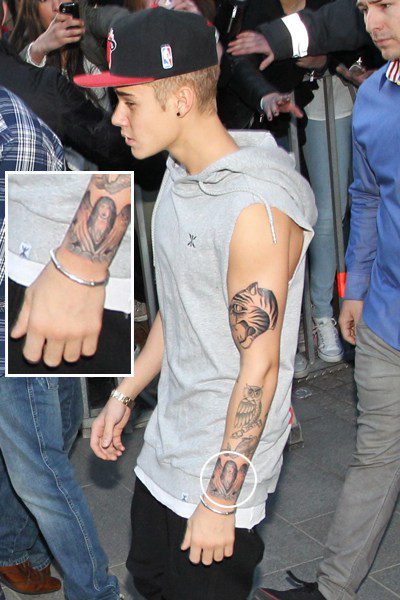 Justin Bieber recently got inked on his forearm with an image of a winged woman that looks strikingly similar to his on-again-off-again girlfriend Selena Gomez. Justin Drew Bieber is a Canadian singer, songwriter, and record producer. Bieber released his debut EP, My World, in late 2009