Supermodel turned designer turned makeup tycoon, Gigi has come a long way at the age of 22! But we bet there would be things you shall not be aware of even if her life is basically open to social media! Here we bring to you 15 things you didn't know about Gigi Hadid.
Gigi Hadid makes $9-10 million annually from her contracts with brands like Maybelline, Evian, Versace, Tommy Hilfiger, and BMW. Also, she's been the cover star of over 20 issues of Vogue magazine. And all these recognitions look natural to her as she belongs to a family of supermodels.
What is Gigi Hadid's net worth?
At just 25 years old, Gigi has a net worth of a reported $29million (£22m) thanks to her hugely successful modelling career and brand endorsements.
In 2017 she was placed at number five on Forbes's highest paid model list, her sister Bella also made the list, making them the first siblings to both appear in the rankings.
Gigi also owns a $4m (£3million) New York apartment in the trendy NoHo area, where she spends most of her time thanks to her career.
Along with her siblings, Bella and Anwar, the trio have a combined net worth of $57million (£45million) according to Celebrity Net Worth.
Gigi's made millions of dollars as a supermodel
As one of the biggest supermodels in the world, alongside sister, Bella, Gigi not only has the pick of practically any designer, calling many of them a close friend, but has graced the cover of Vogue countless times across the world, following in the steps of their model mother, Yolanda.
She's been awarded International Model Of The Year (2016) by the British Fashion Council, become a Victoria's Secret angel and walked for every high fashion brand imaginable from Fendi, Off White, Chanel, Valentino and Balmain, signed to IMG models.
Unsurprisingly, Gigi has been raking in the cash for years since she started her modelling career, and has been the face of Guess, Burberry, Prada, and Tommy Hilfiger campaigns to name a few.
Gigi Hadid's brand deals are also worth millions
Having been the face of Maybelline, Reebok, car company BMW, Gigi has expanded beyond simply high end fashion brands, and with one of the most recognisable faces on the plant, she can pretty much name her price!
15 Stunning Things About Gigi Hadid
Daughter of a supermodel mother
Gigi Hadid's mother, Yolanda Hadid, is a well-known Dutch-American TV personality and former model. But she is more popular as a star of The Real Housewives of Beverly Hills, an American reality television show. Gigi's sisters, Bella, and Anwar Hadid are also IMG models.
Started modeling as a toddler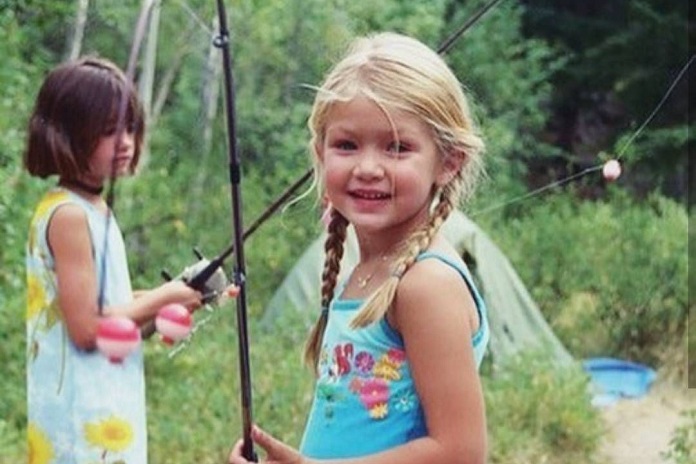 Paul Marciano of Guess was the first to see the model in the lucky child Gigi Hadid but Gigi was just 2 years old at that time. So, she started modeling for Bay Guess even before joining her preschool. And her fate was sealed that she would walk in the footsteps of her mother and grow into a supermodel.
The first award came to her in 2015 when she was made Model of The Year in the First Annual Fashion Los Angeles Awards. But it was just the beginning of a great modeling career.
Today Gigi Hadid has become a big brand in herself. There is hardly any brand that she isn't associated with or has worked for. Also, she's been active in her social life. But her social activism could be related to her sufferings from Hashimoto's thyroiditis.
Gigi's love for Baking
Despite her love to indulge in cheeseburgers and fries, Gigi really loves to bake! There was also a feature on Vogue showing her baking skills! 
Her real name
Gigi Hadid's real name is Jelena Noura Hadid! Her mother, Yolanda Hadid is Dutch-American and her father Mohamed Hadid is Palestinian-American!
Gigi's famous siblings
Gigi has two siblings namely Bella Hadid, famous IMG and Victoria secret model and Anwar Hadid, who is an American model and Television personality!
A French editor gave her the big break
Carine Roitfeld, a French editor featured Gigi on the cover of CR Fashion Book back in 2014 for which she was extremely praised!
She can ride a horse like a pro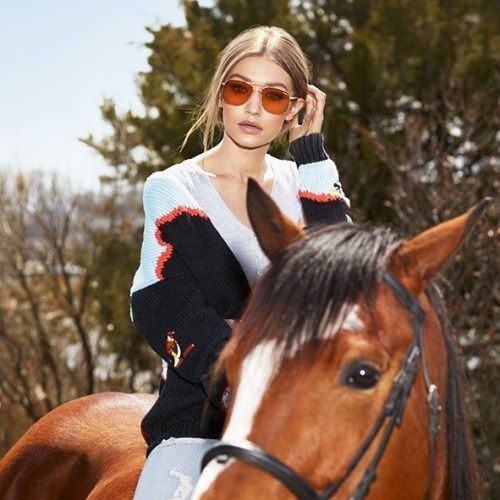 Gigi loves horses and horseback riding! She has the desire to live in the countryside someday and get back to her roots!
Gigi loves Boxing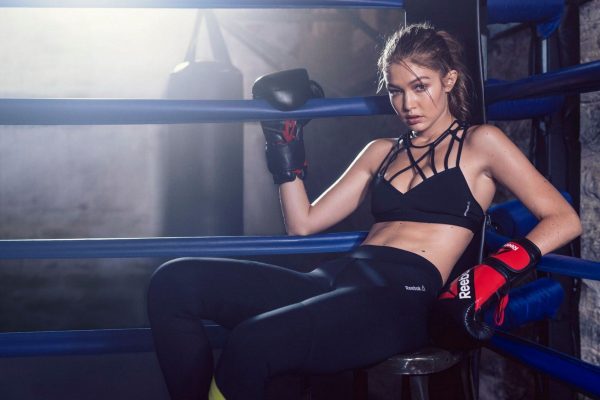 Gigi loves boxing and indulges in it frequently as a part of her fitness regime! She goes to a boxing club in Manhattan, Gothan, NYC!
Her inclination towards Forensic Psychology
Before taking up modeling, Gigi studied psychology and desired to take up Forensic psychology! But she chose to become a model instead!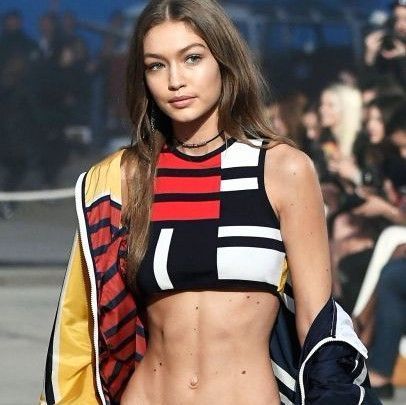 She started modeling at the age of 2
Gigi modeled for popular brand Baby Guess at the age of 2 as one of the family friend designer Paul Marciano requested Gigi's mother for the same!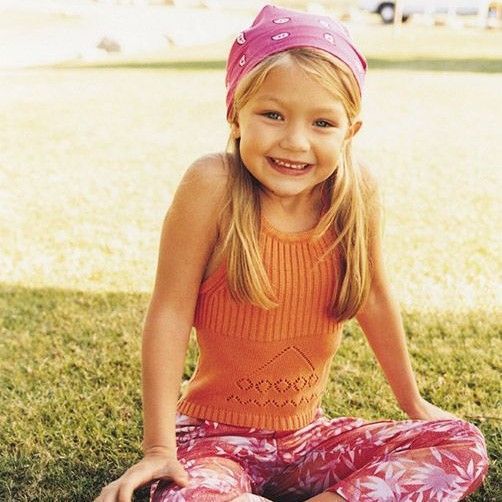 Gigi Hadid disclosed the mysterious illness to the world in 2014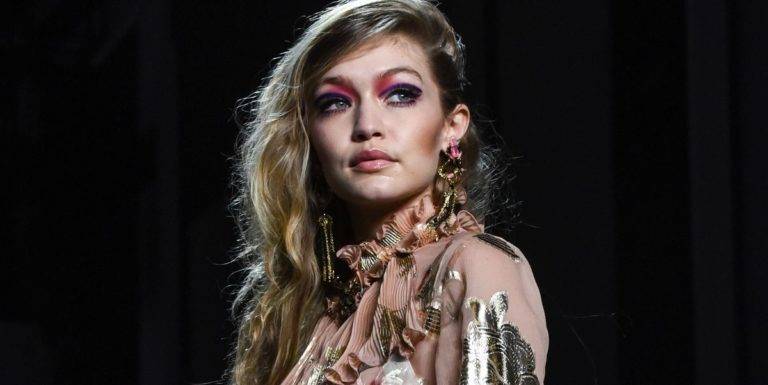 And she had to put in a lot of work managing her disease. It is an autoimmune disorder where the immune system of the patient attacks the patient's thyroid. The patient's thyroid can't produce enough hormones leading to symptoms like tiredness, pain in joints and muscles, and weight gain. And she had to do work hard to come into shape.
Gigi Hadid has a well-balanced routine to maintain her fitness. She was suffering from a mysterious disease but she's fit now and ready to share her diet secrets with her fans.
Gigi Hadid's diet
While she's quite choosey with her food but she never misses an opportunity to enjoy a cheat meal.
Eggs in breakfast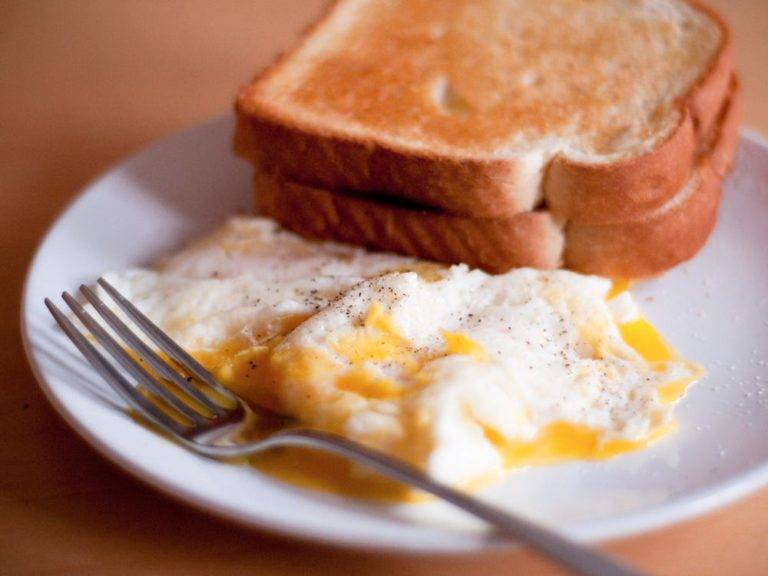 Gigi Hadid loves scrambled eggs and toast and she never misses her first and the most important meal of the day. Eggs contain protein and they contain essential vitamins including B vitamins, folate, and choline. And the whole-grain toast adds more fiber to her breakfast. Also, she's suggested adding more veggies including onion, green peppers, spinach, or kale to her scramble. It is needed for an extra bout of vitamins and fiber.
Orange juice and coffee
After a sumptuous breakfast, Gigi Hadid gulps down a glass full of orange juice to wash down the eggs and toast. Also, she loves coffee. She is a great supporter of coffee as well. Coffee is the right beverage when consumed in moderation. Also, she has a piece of advice for coffee lovers. Be careful about cream and sugar with your cup of coffee and enjoy the drink to the full.
But Gigi Hadid has more juice in her life. She lives in New York where she's a Juice Press right around the corner. Also, she has all the nutritional spots in the neighborhood. For example, she can easily find green vegetables for her scramble from nearby places.
Eat clean to stay fit
Gigi Hadid is quite clear on the choice of her breakfast and meals. She wants to keep her plate clean of unwanted fats and calories that could add more weight to her body than she's just reshaped by cutting down the weight she put on due to her mysterious disease. But it doesn't mean that she doesn't enjoy cheat meals. She has her cheat meals, whenever she's an opportunity.
Her cheat meals
Burgers and fries are her weaknesses, she disclosed during an interview. And she loves burgers so much that she even won an episode of Master Chef where she prepared a jalapeno-infused burger. She even said that she used to try a different burger every week to find the right taste during her first year in New York. She also said that she spent 90 percent of her eating time consuming healthy food and allows only 10 percent time for indulgence.
Fond of salads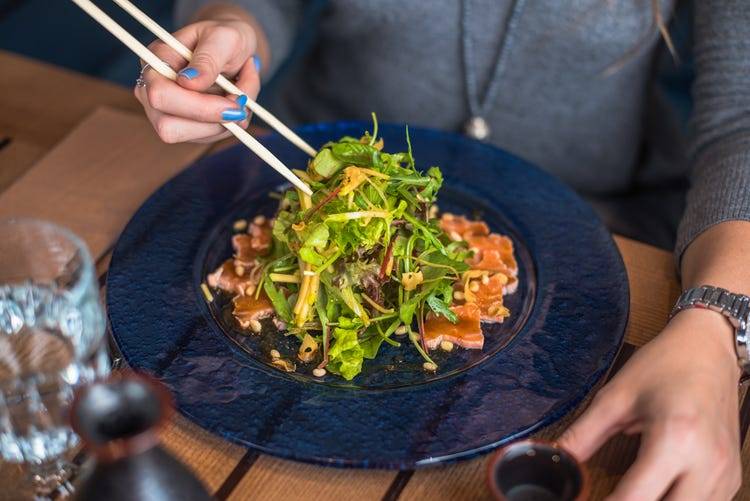 Gigi Hadid requires a little arugula salad. She describes salad as a well-balanced meal. She further states that salad is a great source of protein if loaded with tofu, non-starchy veggies, and chicken. Also, she suggests variations to prevent getting bored with one type of veggie or taste.
Sushi is also her favorite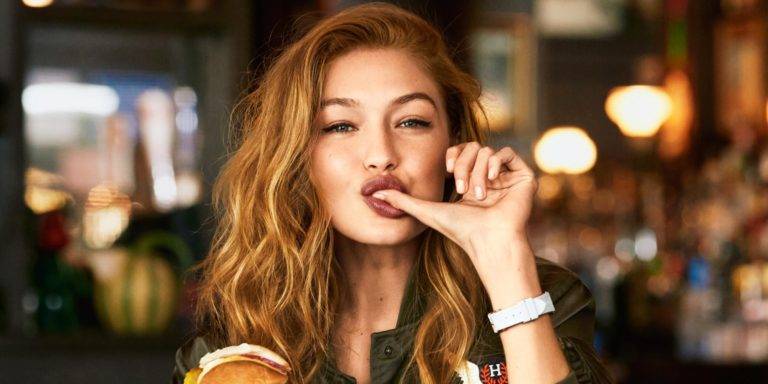 When it is time to go out for a friendly dinner, she prefers sushi. But she has a piece of advice for foodies. She advises them to go easy with spices and crunchy sauces. For her, sushi is a great time to spend with friends and well-wishers. And she enjoys the friendly time to the full.
Dessert Gigi Hadid loves most
A big fan of grasshopper pie ice cream, Gigi Hadid almost cried when she heard that the ice cream parlor near her gym had shut down. But at the same time, she was happy to know that another ice cream joint is opened in New York City. And she makes sure that the dessert remains as healthy as her meal is. She has a sweet tooth and she never disappoints her sweet tooth.
She likes to box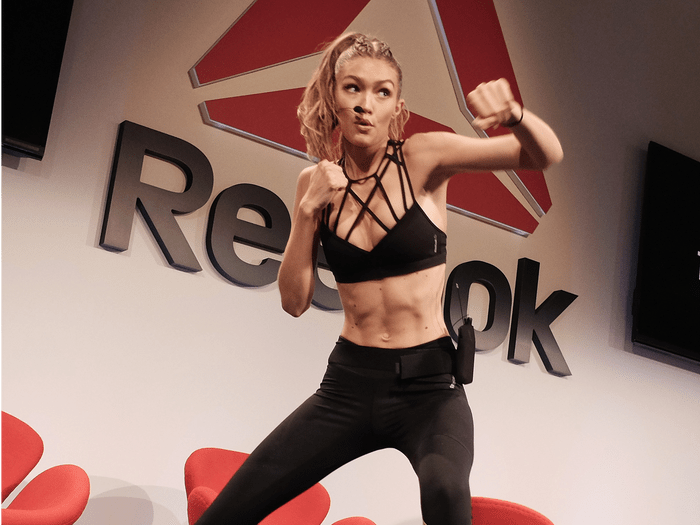 Gigi Hadid is quite clear about her workout choice. Being a sportsperson, she loves to be treated like a sportswoman. In boxing, she wants others to remember her for her punches and not like a model or what she looks like. She said since she was a volleyball player and she loved riding horses, exercising in a gym didn't match her choice. She loves action that only boxing can give.