"I definitely believe in plastic surgery. I don't want to be an old hag. There's no fun in that."
That's how Scarlett Johansson felt way back in 2004, according to an interview with B Magazine.
But only a few years later, she denied EVER having plastic surgery herself. After a 2007 Us Weekly article suggested otherwise, she issued a statement calling the claims "outrageous and defamatory," and even threatened legal action (not that a lawsuit ever materialized).
Still, the plastic surgery rumours have followed the Lost in Translation star, now 35, to this day.
With her green eyes, blonde hair and bee-stung lips, I've always considered Scarlett to be one of the most unique beauties in Hollywood. Is it really possible to win the genetic lottery and end up with her particular combination of features?!
Let's take a look at her transformation over the years to see if we can find out!
Scarlett in 1997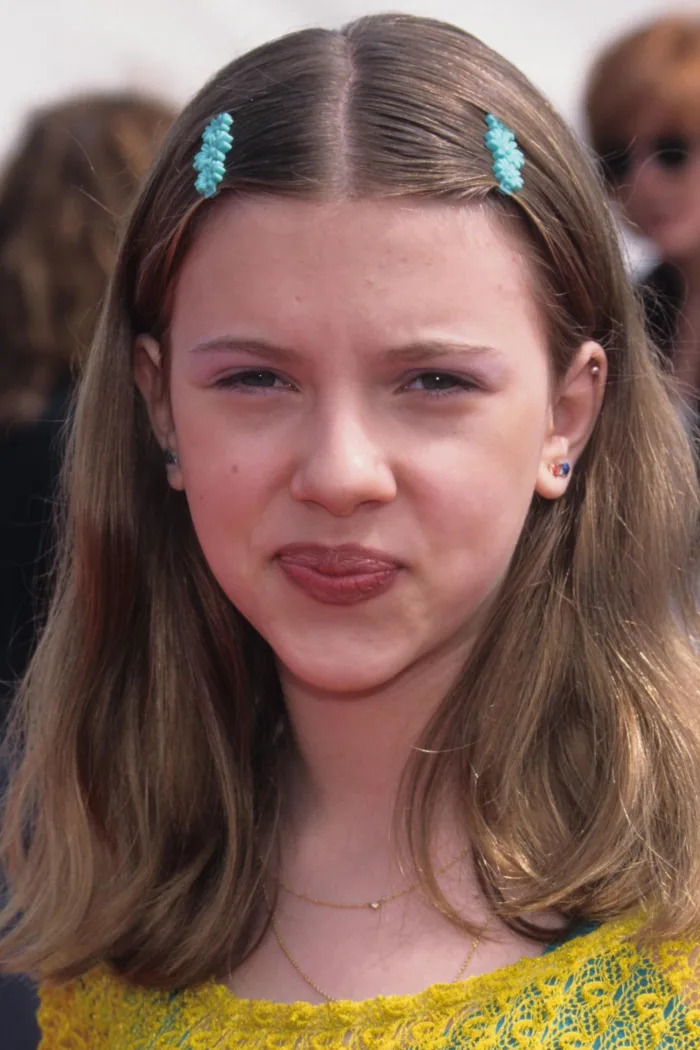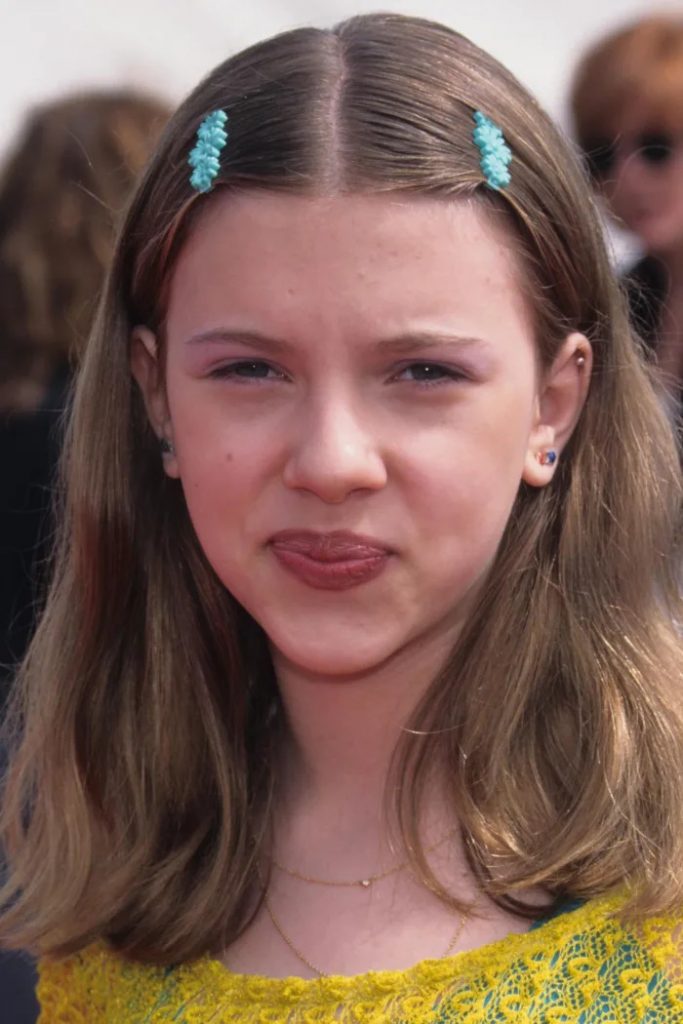 We'll start with this pic from what was likely Scarlett's first red carpet, taken when she was only 12 years old. She'd already been acting for three years at this point! Not only can we see her natural nose, but also her natural hair colour (which was not blonde, but light brown).