Do you need to contact Malaysia Airlines?
We have all the contact details for Malaysia Airlines right here on our website. You can find addresses, phone numbers, and email addresses for Malaysia Airlines. Plus, we've also got a handy map so you can easily find your way.
Don't spend hours online trying to track down the right person at Malaysia Airlines. Let us do all the hard work for you! We've gathered all this information so you can easily get in touch with them and get the help you need. We also have shared Malaysia Airlines' Facebook, Twitter, and Instagram account links and many more.
Malaysia Airlines Customer Care
Within Malaysia: 1 300 88 3000
Outside Malaysia: +603 7843 3000
Malaysia Airlines Head Office
Malaysia Airlines
Ground Floor, Admin Building 1A
MAS Complex A
Sultan Abdul Aziz Shah Airport
47200 Subang
Selangor Darul Ehsan
Malaysia
Twitter:
Malaysia Airlines Reservation
Telephone: +1 800 5529 264 (USA)
Telephone: +971 4 3970250 (UAE)
Telephone: +91 11 4151 2101 / 2121 (India)
Telephone: +44 (0) 871 4239 090 (UK)
Telephone: +65 6336 6777 (Singapore)
Telephone: +0892 35 08 10 (France)
Telephone: +66 2 2630 565-71 (Thailand)
Telephone: +94 11 2251 600 (Sri Lanka)
Telephone: +966 3 8091 089 (Saudi Arabia)
Telephone: +49 69 1387 1910 (Germany)
Enrich & GRADS (frequent flier program)
Telephone: 1 300 88 3000 (within Malaysia)
Telephone: +603 7843 3000 (outside Malaysia)
Email – enrich@malaysiaairlines.com
Enrich Customer Service Centre
Unit DH6 Departure Hall
Kuala Lumpur City Air Terminal (KLCAT)
Kuala Lumpur Sentral Station
50470 Kuala Lumpur
Malaysia
Baggage Help
Central Baggage Tracing Office
Malaysia Airlines
Level 3, Main Terminal Building
Kuala Lumpur International Airport
64000 Sepang
Selangor, Malaysia
Telephone: +603 8776 3747
Fax: +603 8787 4670
Email: mhlbag@malaysiaairlines.com
Malaysian Airlines Cargo (MASkargo)
Malaysia Airlines Cargo Sdn. Bhd.
1M, Zone C, Advanced Cargo Centre
KLIA Free Commercial Zone, Southern Support Zone
Kuala Lumpur International Airport
64000 Sepang
Selangor, Malaysia
Telephone: 603-8777 1762
Fax: 603-8783 3078 / 8783 3031
Flight Status
To check Malaysia Airlines flight status online
Flight Schedule
To check flight schedule online
Check-In
You can check-in online, through mobile or from Airport kiosks. You can only check-in online 48 hours up to 90 minutes before departure. To check-in online right now click here. To check-in through mobile visit flymas.mobi on your mobile phone. You will receive your boarding pass via SMS and email.
Baggage Information
Checked Baggage: First Class passengers can carry upto 40 kg while Business Class passengers can carry 30kg and Economy Class passengers 20kg. If flying to North and South Americas, Economy Class passengers can carry upto 23 kg and Business Class passengers upto 32kg.
Hand Baggage: Business Class passengers can carry two pieces with weight upto 5kg each. Economy Class passengers can carry one piece upto 5 kg weight.
Track Lost Baggage
To trace your lost baggage click here
Enrich
Enrich is Malaysia Airlines' frequent flier program. You can earn miles every time you fly with Malaysia Airlines or its partner airlines. You can also accrue miles on hotel booking, renting car, shopping and much more. Enrich has four tier levels: Blue, Silver, Gold and Platinum. To join Enrich right now click here
Malaysia Airlines Destinations
Malaysia Airlines flies to Perth, Adelaide, Melbourne, Sydney, Brisbane, Auckland, Bali, Denpasar, Jakarta, Kuching, Tawau, Kota Kinabalu, Medan, Singapore, Kuala Lumpur, Phuket, Ho Chi Minh City, Manila, Bangkok, Yangon, Phuket, Hanoi, Taipei, Shanghai, Seoul, Dhaka, Hyderabad, Chennai, Colombo, Male, Bengaluru, Mumbai, Karachi, Delhi, Jeddah, Dubai, Doha, Bahrain, Cairo, Johannesburg, Cape Town, Tashkent, Istanbul, Rome, Frankfurt, Copenhagen, Stockholm, Paris, Manchester, Belfast, Dublin, Oslo, Buenos Aires, Cape Town, Los Angeles and more.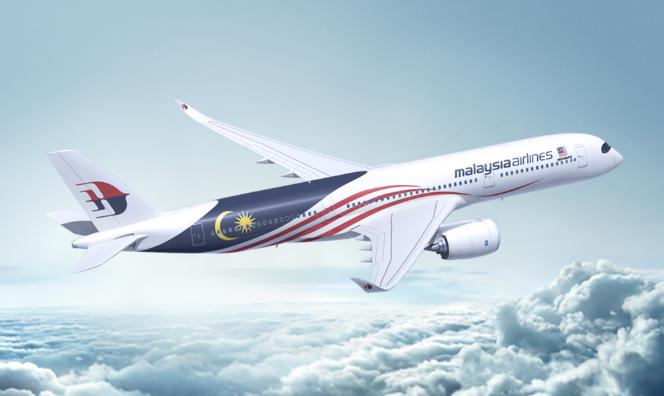 About Malaysia Airlines
Malaysia Airlines was established in the year 1947 and was then known as Malayan Airways. The airline, as the national carrier of Malaysia, has its main hubs at Kuala Lumpur International Airport and Kota Kinabalu International Airport. Currently, Malaysia Airlines flies around 50,000 passengers daily to some 100 destinations worldwide.
Malaysia Airlines is one of seven airlines to be ranked as a five star airline by Skytrax. For over three times Skytrax awarded Malaysia Airlines with 'World's Best Cabin Crew'. It also won 'World's Best Economy Class Award' and 'Staff Service Excellence for Asia Award' in 2010. In addition to the Skytrax awards, Malaysia Airlines was awarded 'Asia's Leading Airline' and 'World's Leading Airline to Asia' by World Travel Awards. Malaysia Airlines' subsidiaries include Firefly and MASwings.