Do you need to contact Japan Airlines?
We have all the contact details for Japan Airlines right here on our website. You can find addresses, phone numbers, and email addresses for Japan Airlines. Plus, we've also got a handy map so you can easily find your way.
Don't spend hours online trying to track down the right person at Japan Airlines. Let us do all the hard work for you! We've gathered all this information so you can easily get in touch with them and get the help you need. We also have shared Japan Airlines' Facebook, Twitter, and Instagram account links and many more.
Japan Airways Head Office
4-11, Higashi-Shinagawa 2-chome, Shinagawa-ku,
Tokyo 140-8605, Japan
Twitter:
Japan Airlines Reservations (domestic flights)
General: 0570-025-071 (toll-free)
Tokyo: 03-5460-0522
Osaka: 06-6344-2355
Sapporo: 011-232-3690
Nagoya: 052-265-3369
Fukuoka: 092-261-2529
Okinawa: 098-863-8522
Reservations / Refunds (international flights)
General: 0570-025-031 (toll-free)
Tokyo: 03-5460-0511
Osaka: 06-6344-2365
Sapporo: 011-232-1144
Nagoya: 052-265-2580
Fukuoka: 092-261-2531
Okinawa: 098-862-7411
Information Arrivals / Departures
0120-747-222
0120-747-002
0570-025-002 (from mobile)
Priority Guest Reservations
0120-747-707 (toll free)
03-5460-3783 (Tokyo)
JMB Award Tickets
0570-025-103
03-5460-3737 (Tokyo)

Flight Schedules
To check Japan Airlines domestic flight schedule online click here
To check international flight schedule click here
Check-In
You can web check-in 24 hours prior to departure. To web check-in right now click here
Lounge Access
Members of JMB DIAMOND, JMB SAPPHIRE, JMB CRYSTAL, and JAL Global Club may use the departure airport lounge service at Tokyo Narita airport.
Baggage Information
Carry-On Baggage: You are allowed to carry one piece of baggage weighing 10kg.
Checked Baggage: First Class and Executive Class passengers can carry 3 pieces with each piece not weighing more than 32 kg. Economy/Premium Economy Class passengers can carry 2 piece with a weight not more than 23 kg. Visit the website for more details.
JMB Mileage Bank
JMB is a frequent flyer program of Japan Airlines. You can earn miles every time you fly with Japan Airlines or its partner airlines. You can also earn miles when you book hotels or rent cars. To join online click here
Japan Airlines Destinations
Japan Airlines flies to Delhi, Mumbai, Chiang Rai, Chiang Mai, Phuket, Bangkok, Kuala Lumpur, Penang, Singapore, Jakarta, Manila, Ho Chi Minh City, Beijing, Tokyo, Osaka, Shanghai, Cairns, Honolulu, San Francisco, Vancouver, New York, Minneapolis, Montreal, Ottawa, Perth,  Sydney, Melbourne, Brisbane, Auckland, Sao Paulo, Glasgow, Madrid, Lisbon, Athens, Istanbul, Geneva,  London, Edinburgh, Manchester, Copenhagen, Warsaw, Berlin, Munich, Budapest, London, Oslo, Moscow, Dubai, Vienna and more.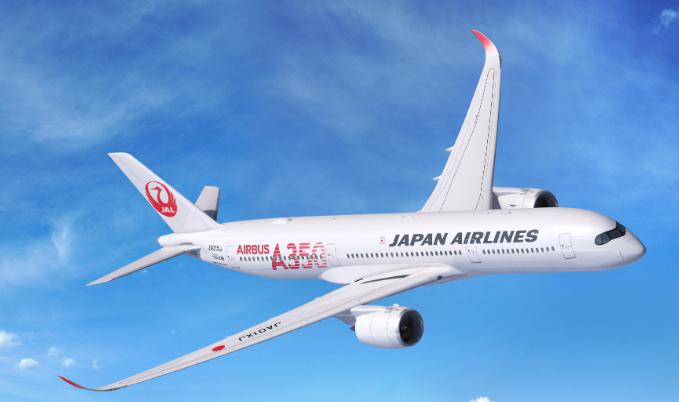 About Japan Airlines
Japan Airlines was founded in the year 1953 and is the sixth-largest airline in the world for the number of passengers carried. It is the national carrier of Japan and flies to over 200 destinations in 35 countries. Japan Airlines operates from its main hub at Tokyo's Narita International Airport and Haneda Airport, as well as Nagoya's Chubu Centrair International Airport and Osaka's Kansai International Airport. The airline's subsidiaries include J-Air, JAL Express, JALways, and Japan Transocean Air. Japan Airlines is a member of the Oneworld alliance.