Do you need to contact Icelandair?
We have all the contact details for Icelandair right here on our website. You can find addresses, phone numbers, and email addresses for Icelandair. Plus, we've also got a handy map so you can easily find your way.
Don't spend hours online trying to track down the right person at Icelandair. Let us do all the hard work for you! We've gathered all this information so you can easily get in touch with them and get the help you need. We also have shared Icelandair's Facebook, Twitter, and Instagram account links and many more.
Twitter:
Icelandair Head Office
Reykjavík Airport
101 Reykjavík, Iceland
Icelandair Customer Service
Phone: +354 5050100
Email: sales@icelandair.is (general)
Email: baggage@igs.is (lost baggage)
International Support
US: 1-800-223-5500
UK: +44 (0) 20 7874 1000
France: +33 (0)1 44 51 60 51
Germany: +49 (0) 69 29 99 78
Denmark: +45 33 70 22 00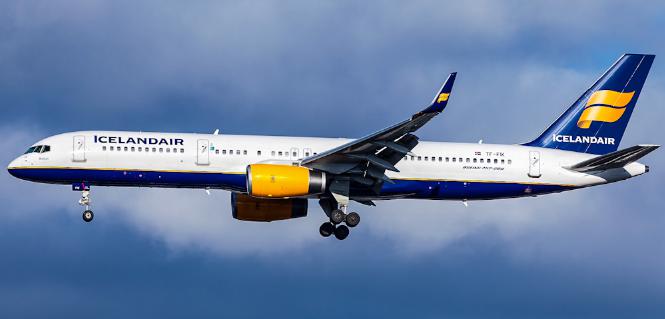 About Icelandair Airline
Icelandair is the national airline of Iceland. Operating from its main hub at Keflavík International Airport, the airline flies to some 50 destinations in Europe and North America. Icelandair has codeshare agreements with Aeroflot, Alaska Airlines, Finnair and JetBlue Airways. Part of the Iceland Group, the airline began operations in the year 1937.
Cities, where Icelandair operates its flights, include Amsterdam, Barcelona, Birmingham, Brussels, Frankfurt, Geneva, Glasgow, London, Madrid, Manchester, Montreal, Chicago, New York, Seattle, Toronto, Washington DC, Copenhagen, Helsinki, Oslo, and Stockholm. Tickets can be booked on the website using major credit cards. Besides flight, fliers can also book for hotels, cars and vacation packages.
Once a booking has been made, simply login on the website or call customer service to add or change the itinerary. Online check-in facility is available besides tools to see the route map, schedule, and flight status. Icelandair flights have three cabin classes – Saga Class, Economy Comfort, and Economy Class. Saga Class and Economy Comfort passengers can carry two hand baggage with 10kg each max weight. Economy Class passengers are allowed only one hand bag with max weight of 10kg. As for checked baggage, while Saga allows 2 bags weighing up to 32kg each, Economy Comfort and Economy Class allows 23 kg each. Excess baggage can be carried for a fee paid online or at the airport counter.
Like to pre-order a meal? You can now choose and order your favorite dish online. As for entertainment, Icelandair cabins come with personal screens with the latest in movies, TV shows and music. Also, wi-fi has been activated in several airplanes of the Icelandair fleet. If you are a frequent flier, register for Icelandair Saga Club. It is a frequent flier program that helps members earn and redeem points. Members enjoy a range of other benefits such as excess baggage, lounge access and priority check-in and boarding.
For more information or queries on booking new tickets, refund/cancellations, lost baggage, group travel, or others, speak to an Icelandair customer service representative.