Do you need to contact Deccan Cements?
We have all the contact details for Deccan Cements right here on our website. You can find addresses, phone numbers, and email addresses for Deccan Cement. Plus, we've also got a handy map so you can easily find your way.
Don't spend hours online trying to track down the right person at Deccan Cements. Let us do all the hard work for you! We've gathered all this information so you can easily get in touch with them and get the help you need. We also have shared the Deccan Cements Facebook, Twitter, and Instagram account links and many more.
About Deccan Cements
DCL was promoted and incorporated as a Public Limited Company in the year 1979 by a technocrat entrepreneur Mr. M B Raju, who is also its current Executive Chairman. Mr. Raju, who carries with him more than four decades of rich and valuable experience in the cement industry, is an eminent, popular and highly revered personality in the cement circle. He has been the pivot and main driving force behind the steady and successful growth of DCL over the years.
The cement plant which commenced commercial production in 1982, is located at Bhavanipuram in Nalgonda District of Telangana, at around 165 kms from Hyderabad. The plant manufactures a wide variety of cements, including specialty cements for certain special applications, conforming to BIS, British and ASTM standards, as per requirements. The regular grades of cement manufactured include OPC 43, OPC 53, PPC and PSC. Specialty cements produced include S53 for railway applications, SRC (Sulphate Resistant Cement), Low Heat Cement, Low Alkali Cement etc.
DCL has a very strong network of more than 1000 cement dealers and consignment agents spread through out the length and breadth of Andhra Pradesh and Telangana and also, in the other southern states of Tamilnadu, Karnataka and Kerala as well as the neighbouring states namely Maharashtra, Madhya Pradesh, Chattisgarh and Odisha. The company's marketing strength is derived mainly from its wide retail network having a strong presence in the rural market.
Deccan Cements Logo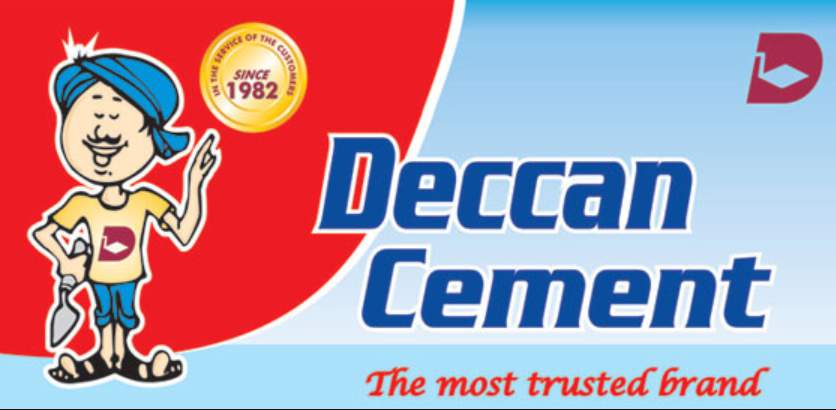 Deccan Cements Contact Details
Phone Number: 04023310555, 040-2331 0552, 040-2331 0168
Email Id: careers@deccancements.com (For Careers)
Website: www.deccancements.com
Cement Plant:
Deccan Cements Limited
Bhavanipuram, Janpahad P.O.
Suryapet District – 508218
Telangana, India
Phone: 08683229503/08683-229504/
08683-229505/08683-229507
Fax: 08683-229502
Head Office:
Deccan Cements Limited
Deccan Chambers
6-3-666/B, Somajiguda
Hyderabad – 500082
Telangana, India
Phone: 040-23310168/ 040-23310552
040-23310555
Fax: 040-23318366
Email: info@deccancements.com
Investor Contact
Contact Person
Mr. Bikram Keshari Prusty
Designation
Company Secretary
Phone No.
040-23310168/ 040-23310552
040-23310555
Email
secretarial@deccancements.com
Fax No.
04023318366
We Shared About Deccan Cements Contact Address, Phone Number, Email Id & more. Keep visiting this website and read any company contact information for your query.