Boxing is most times viewed as an extremely male-dominated sport.
However, women over the decades have shown strength and versatility in the sport.
The first female boxer in history, Elizabeth Wilkinson, set the legacy and platform for other women.
She fought when brutal violence, anger, revenge, and agitation were a constant norm in the sport and interestingly against the male gender.
Fast-forward to today, several female boxers have embraced the sport and immortalized their names with various incredible feats and accomplishments.
In this article, we look at those women we believe are the top-10 awesome female boxers in history.
The listing is based on a thorough insight into their boxing career achievements, records, and influence in the sport.
Following is the list of Top 10 Awesome Female Boxers of all time.
10
Kaliesha West
Kaliesha West is a 26 year old professional boxer. She is a former 3 time WBO Female Bantamweight and IFBA super Bantamweight Boxing World Champion. She also holds the record of being the first professional boxer in history, between both male and female, to become a World Champion from Inland, CA.
Kaliesha is a Motivational Speaker and advocates for Women's Boxing. Kaliesha participated as a contestant on the first season of Capture, an American reality competition television series inspired by The Hunger Games.
9
Eva Wahlström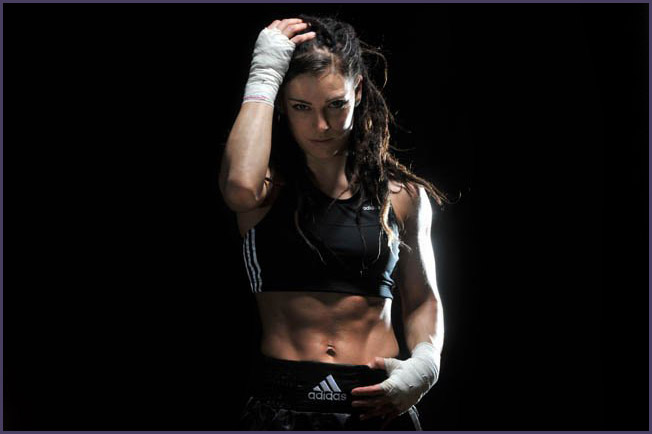 Eva Ulrika Birgitta Wahlström is Finland's most successful female boxer . She represents the club Loviisan Riento .
Wahlstrom has won the Finnish championships for eight consecutive years and the Nordic Championships four times. She started her training at the age of 15-16. Dating a boy with Muay Thai skills became an important reason of her interest in the sport of boxing.
8
Şemsi Yaralı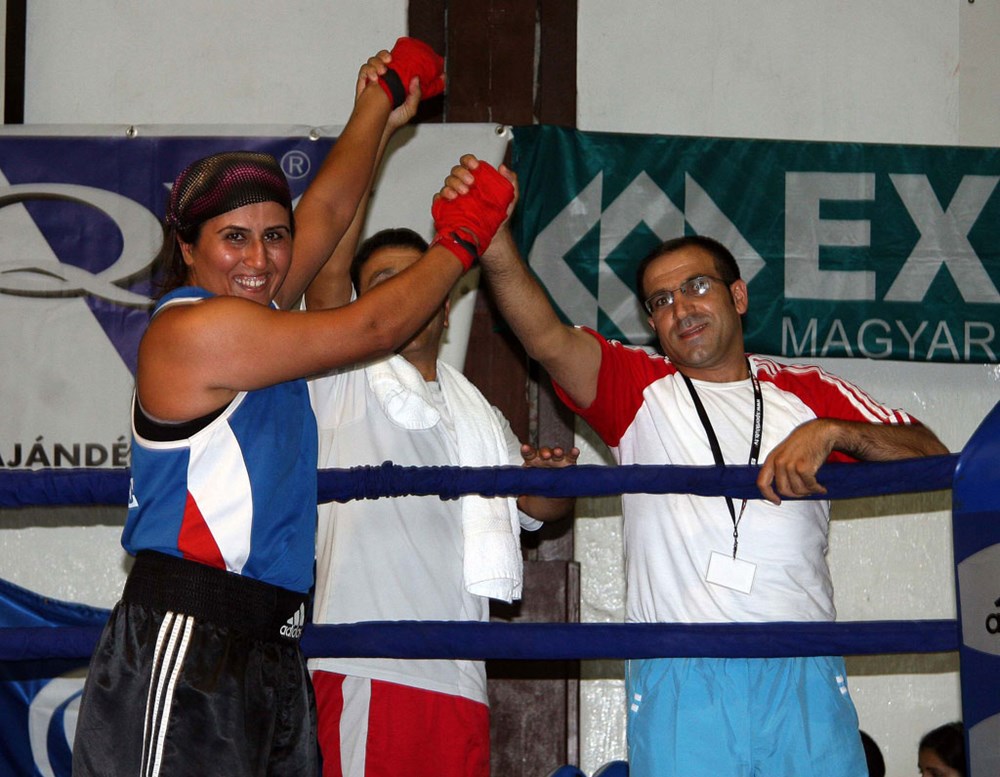 Şemsi Yaralı is a Turkish boxer . She was 2008 World Champion of amateur boxers in the heavyweight division. She became European champion at the 2011 Women's European Amateur Boxing Championships held in Rotterdam, Netherlands.
7
<meta charset="utf-8″>Julia Sahin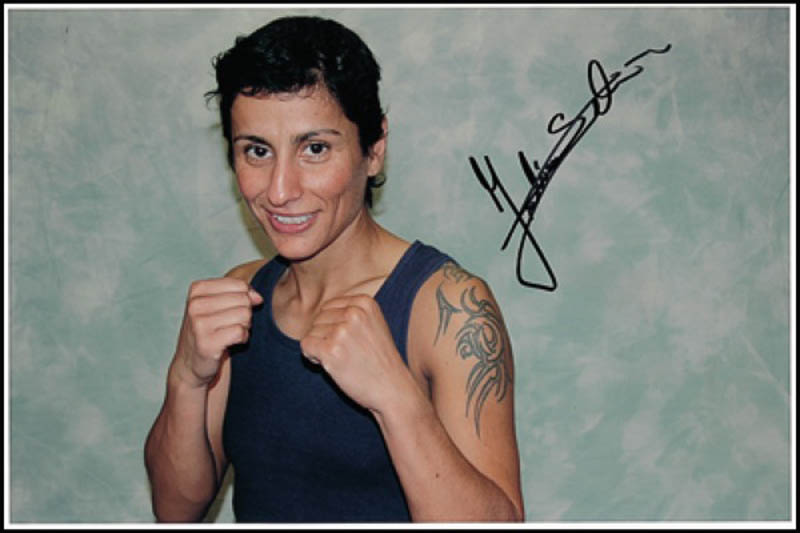 Julia Sahin is a German boxer of Turkish descent and lives in Cologne.
She began her professional career at the age of almost 30 years. Hülya is a former world champion in kick boxing and was world champion in amateur boxing as well.
Since 26 January 2011, she is also coach of the women's team of the football club SV Fühlingen Chorweiler.
6
Regina Halmich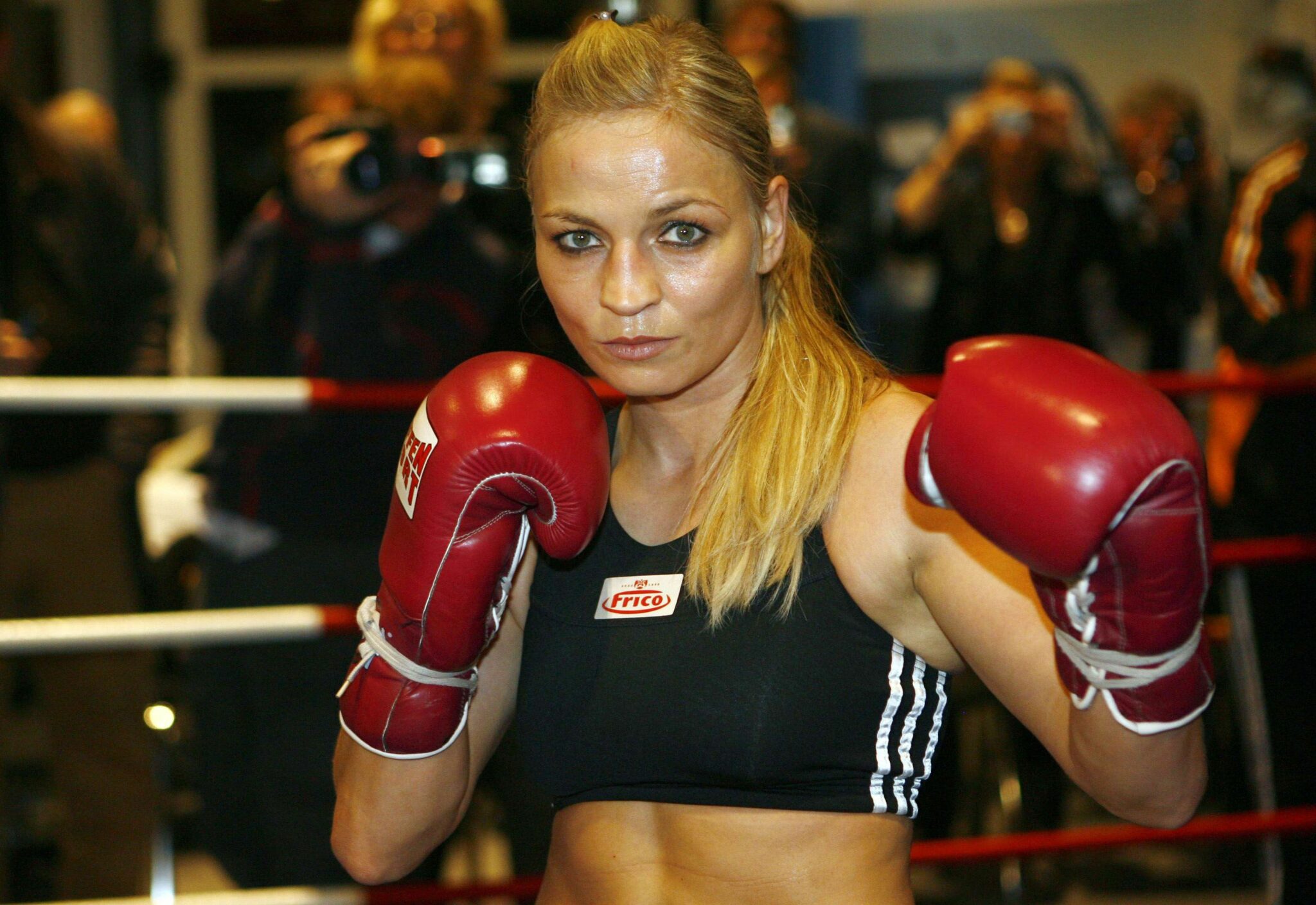 Regina Halmich is a former German boxer. She was a world champion WIBF from 1995 to 2007. Her sporting ambitions began at age of eleven when she started with Judo. Three years later, she moved to karate and kickboxing , later to boxing. As an amateur boxer, she was three times German champion (1992 to 1994) and 1994 European champion.
Since retirement from her boxing career, Halmich is sometimes known as co-host of TV broadcasts of boxing matches.
5
Marcela Acuña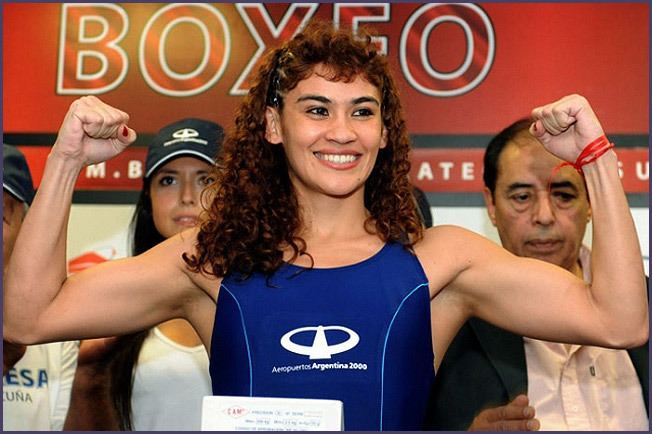 Eliana Marcela Acuña , nicknamed the Tigress is an Argentinean boxer. She has won world titles Featherweight (WIBA) and junior featherweight (WIBA & CMB).
Her mother wanted her to be a dancer but that had never been her dream. Acuña loved boxing since she was very young. At seven, she had her first visit to a boxing gym.
Her first coach, Ramón Chaparro became her husband after many years.
4
Laila Ali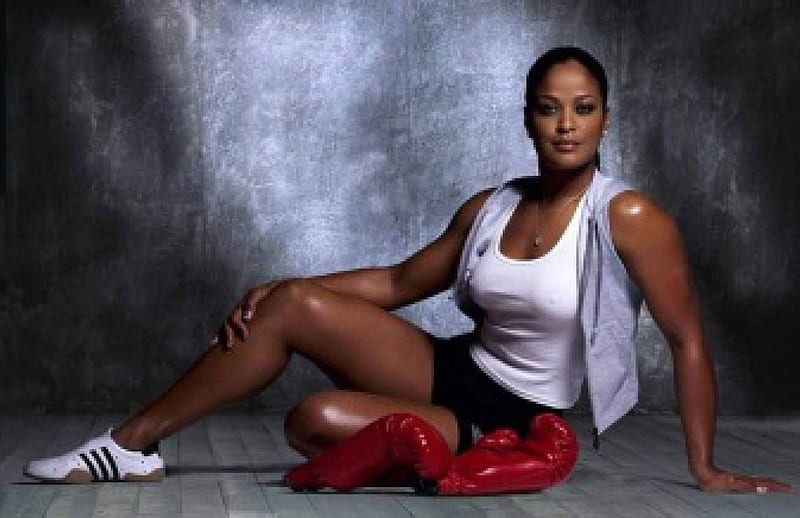 Laila Ali, daughter of boxing legend Muhammad Ali is an American boxer. In her first match in 1999, the 21-year-old Laila Ali boxed April Fowler of Michigan City, Indiana. They fought at the Turning Stone Resort & Casino on the Oneida Indian Nation. She had won all the 24 fights played during her entire career.
In 2007, she married former NFL player Curtis Conway They have three children together. She is also the stepmother of Conway's three children: twin sons Cameron and Kelton and daughter Leilani.
3
Cecilia Braekhus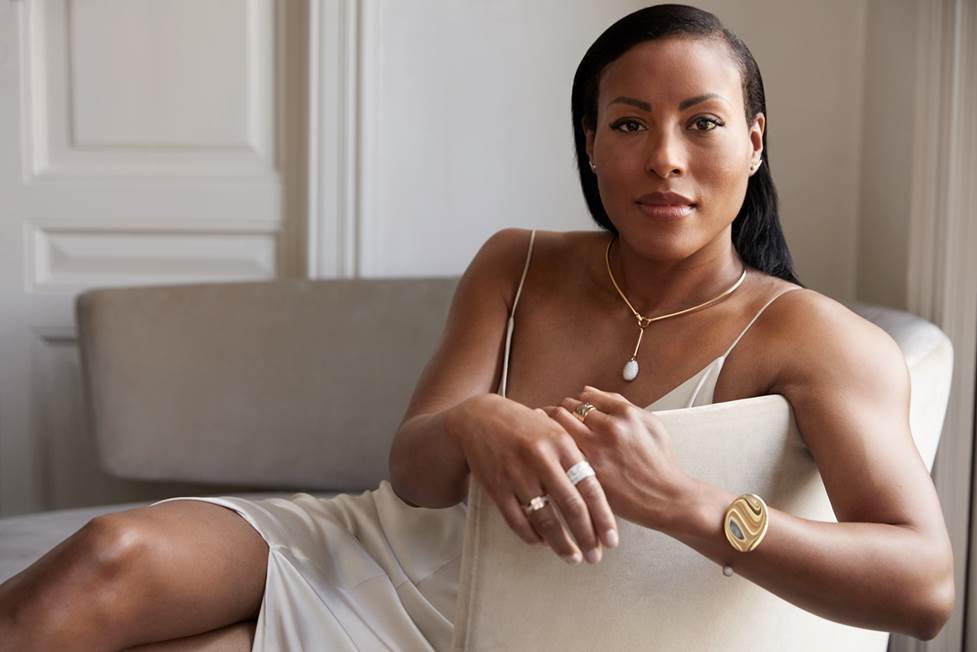 Cecilia Brækhus is a Norwegian boxer of Colombian descent and the current world champion of the WBA, WBC, WBO, and IBF welterweight. Cecilia Brækhus grew up in Bergen, Norway, and has lived in Berlin, since 2008.
She started her career as a kickboxer at the age of 14 years (European semi-contact style). She won several national awards and was also a European and World Champion. On September 14, 2014, she became the first Norwegian and the first woman to hold all major world championship titles in her weight division in boxing.
2
Noriko Kariya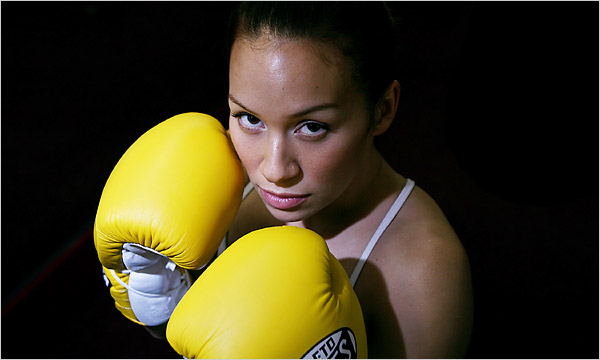 Noriko Ann Kariya is a Canadian boxer. She is the sister of hockey players, Steve, Martin, and Paul Kariya. Noriko Kariya debuted as a professional boxer in 2005. She moved to the United States at the age of 18, to study at the University of Maine, where she became a member of the women's field hockey team. She intended to keep in shape, so she joined the local KO Boxing Gym.
1
Natascha Ragosina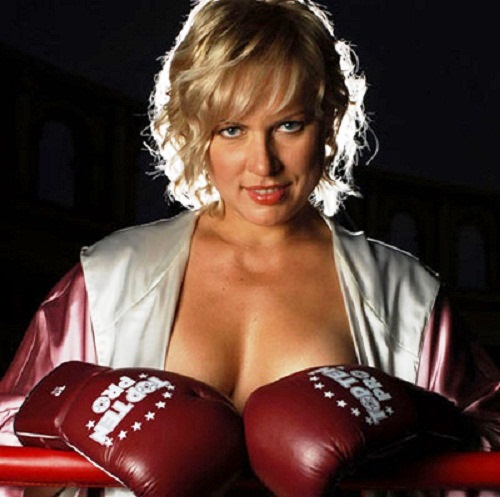 Natascha Ragosina is a Russian boxer. Ragosina won the 1996 and 1998 European Championships in kickboxing. In 1999 she moved to boxing in 2003 and became European champion.
In 2009, she defeated heavyweight world champion Pamela London by knockout to add two heavyweight championships to her credit – the WIBF Women's International Boxing Federation heavyweight title and the World Boxing Federation heavyweight title.
Ragosina lives in Magdeburg and is a single mother of a son. She resides in Germany.