You know how to cure acne but do you know how to deal with acne scars. There are many things that can help in controlling acne but there's little, you can do to remove the scars left by acne. And your fight against acne won't complete until the acne marks are erased.
According to dermatologist Deirdre Connolly, Acne vulgaris is a ubiquitous problem affecting 80 percent of people ages 11 to 30 years, with many patients experiencing some degree of scarring. (1)
Acne Scars Vs. Pimple Marks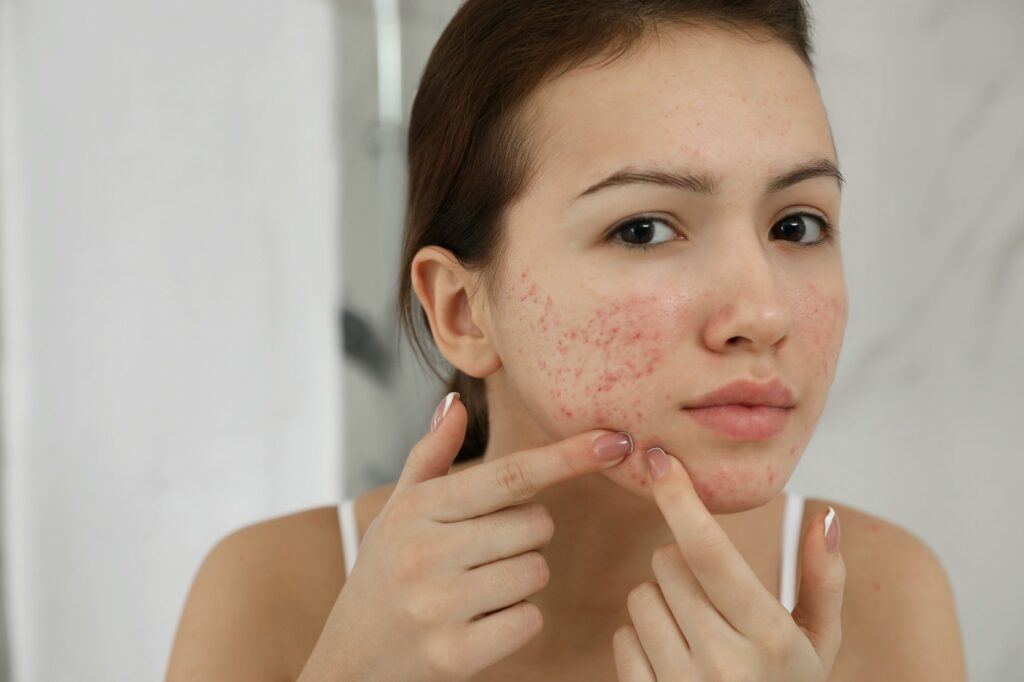 Acne scars are usually pitted and almost never heal completely. Pimple marks are tiny, flat, and dark spots caused by post-inflammatory hyperpigmentation that can fade in a few weeks on their own. Picking or popping a pimple can increase the chances of pimple marks. However, they don't cause long-term damage to your skin. On the other hand, acne scars take a considerably longer time to heal and are difficult to remove completely.
Note: Some acne scars are caused by inflammation and require medical treatment. They cannot be treated with home remedies. Consult a dermatologist to find out if this is the case with your acne scars.
Try these simple steps to get freedom from acne scars:
Use sunscreen
Sun can bake the acne scars from red or light brown do dark brown hence it's better to cover those scars especially the new ones with a sunscreen lotion of high SPF. It will prevent the scars from becoming permanent.
Use good cosmetics
Keep using good skincare products with high AHA (alpha hydroxy acid), glycolic acid, BHA (beta hydroxy acid) and salicylic acid content. Cosmetics with quality content could rejuvenate your skin and help fade those stubborn acne scars that refuse to go on their own.
Take vitamin C
Ascorbic acid, a natural water-soluble vitamin, can do wonders for your skin. It can improve skin clarity by fading the pigmented spots on skin. Also, it is a great antioxidant agent that can fight free radicals and bacterial infections. And you can easily find a serum with a high concentration of ascorbic acid in the market. Or you can make your vitamin C serum at home.
Visit a dermatologist
Cover your acne scars with a good sunscreen lotion. Also, keep your skin clean and rejuvenated with skincare products. In this way, you can fade the stubborn scars overtime. But if you find that the scars aren't fading, you should immediately see a dermatologist.
Some people need treatment like Intense Pulsed Light (IPL), microdermabrasion to chemical peels to get rid of acne scars. But it is only a dermatologist that can suggest a treatment option after examining the condition of scars.