The NBA community was every bit aware of the bitterness between the Chicago Bulls and the Detroit Pistons during the Michael Jordan era. Episodes 3 and 4 of ESPN's 'The Last Dance' cover this rivalry thoroughly. Former Detroit Pistons star Bill Laimbeer expressed his opinions of the coverage.
Former Pistons star addresses the Bulls-Pistons rivalry
Two time NBA championship winner and Detroit Pistons star Bill Laimbeer was recently on 'The Jump' with ESPN's Rachel Nichols. The two spoke about the Bad Boys Pistons, his WNBA team and much more.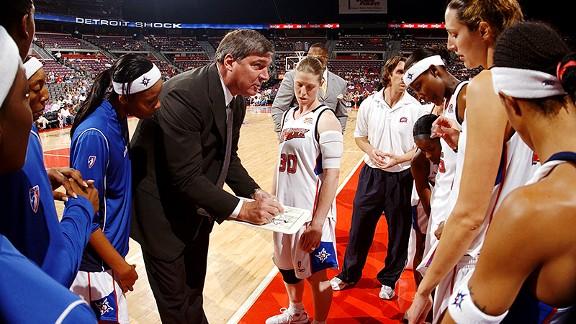 One topic in the spotlight was Bill's thoughts about Michael Jordan and the Chicago Bulls. The things he said seemed in bad taste. However, he may have said the things as, in the docuseries, MJ plainly says, "I hated them. And that hate carries even to this day."
Talking about the Bulls, the four time All-Star proved that the Pistons had equal hatred. When Rachel asked him whether he regrets shaking hands after losing to the Bulls, Laimbeer had a straight answer:
"Why would I regret it now today? I don't care what the media says about me. I never did. If I did, I'd be a basket case, especially back then."
Explaining that his own intentions were purely for the game, Bill continued,
"I was about winning basketball games and winning championships and did whatever I had to do to get the most out of my ability and our team — and we did. At the end of the day, we're called world champions."
Bill Laimbeer fires shots at the Michael Jordan and the Bulls
Then came the bitter part. The 62-year -old let all of his frustration loose and expressed his thoughts about the Chicago Bulls.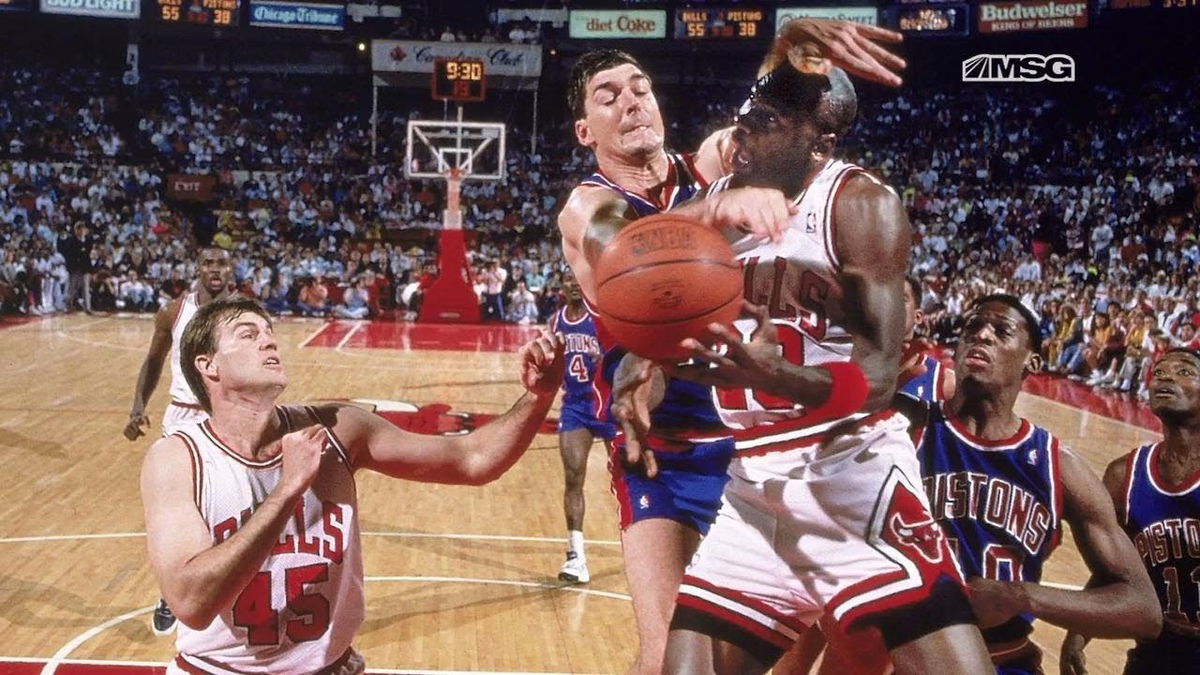 "They whined and cried for a year and a half about how bad we were for the game, but more importantly, they said we were bad people," Laimbeer recalled. "We weren't bad people. We were just basketball players winning, and that really stuck with me because they didn't know who we were or what we were about as individuals and our family life."
"But all that whining they did, I didn't want to shake their hand. They were just whiners. They won the series. Give him credit: We got old, they got past us. But OK, move on."
Bill Laimbeer with some *strong* words on Michael Jordan's Bulls – "they were just whiners." Plus some great conversation on the Bad Boys, his own throwback unicorn status, the WNBA, and of course…Sleestaks!! pic.twitter.com/4sG0jn09qu

— Rachel Nichols (@Rachel__Nichols) April 27, 2020
From all these comments we're hearing, it seems the Bulls-Pistons rivalry was legitimate. The conflicts began in the late 1980s and was one of the most intense in NBA history for a couple of years. It was also when Michael Jordan evolved into one of the league's best players and the Pistons became a playoff contender.