First Published 15, May 2020, 7:41 PM
In an unexpected turn of events, south controversial queen Sri Reddy has toasted Rana Daggubati on his engagement with Miheeka Bajaj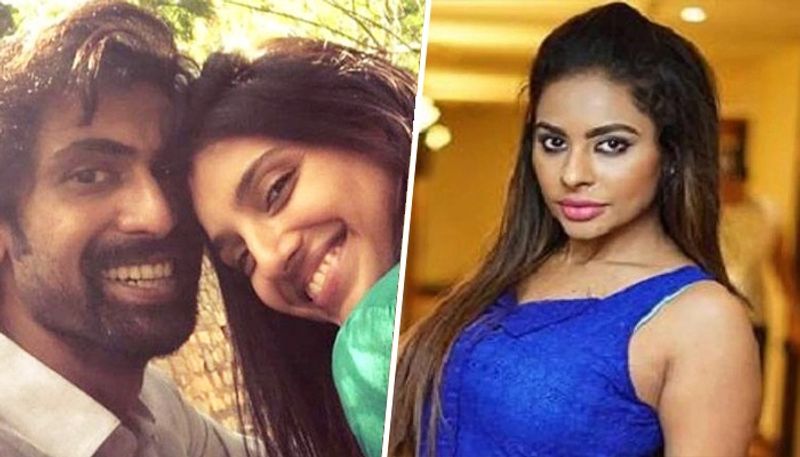 Sri Reddy has a past with Rana Daggubati's family especially with his younger brother Abhiram. In the past, she had alleged that his younger brother Abhiram was involved in sexual misconduct. This year, in February, Sri Reddy had made a remark on Abhiram after news came out that Suresh Daggubati was planning to shift Ramanaidu Studios out of Film Nagar.


" data-src="https://static.asianetnews.com/images/01e866cm1nvq6gg24mackccxx4/rana–jpg.jpg" onerror="this.src='https://static.asianetnews.com/images/default-img/default/default-image_756x390xt.jpg'" src="">
This week, when Rana Daggubati announced his engagement news with Miheeka Bajaj on social media, Sri Reddy shared a post on Facebook saying, "I know Rana garu how much you gone through…god bless u with the peaceful life with ur girl" on Facebook with a smile emoji.
Not just Abhiram, Sri Reddy has called out big names of the Telugu film industry like Nani, Pawan Kalyan, Shekhar Kammula, etc.