Jennifer Aniston is an American film producer, business person, and actress. She is the daughter of a Greek-born actor named John Aniston. Read Jeniffer Aniston's beauty secrets.
According to the "Men's Health" magazine, she has been called" the $exiest woman alive" and by the" people magazine" this year she was named as" the most beautiful woman alive."
She is in her 47 age and look stunning and giving a tough fight to the young actress. She is gorgeous and looks hotter with each passing year. So do you want to explore what she eats and how she manages to look hot? Go ahead!
In an interview, Jennifer admitted that when it comes to self-care, she prefers to use products, composed of simple ingredients. For many years, Aniston has been the face of the brand Aveeno, and, according to her, her collaboration with the brand helped her realize that natural ingredients are much more effective in skin care than products that contain chemical components.
Tips for Jeniffer Aniston Beauty Secrets
Secret 1- Workout For Face Muscles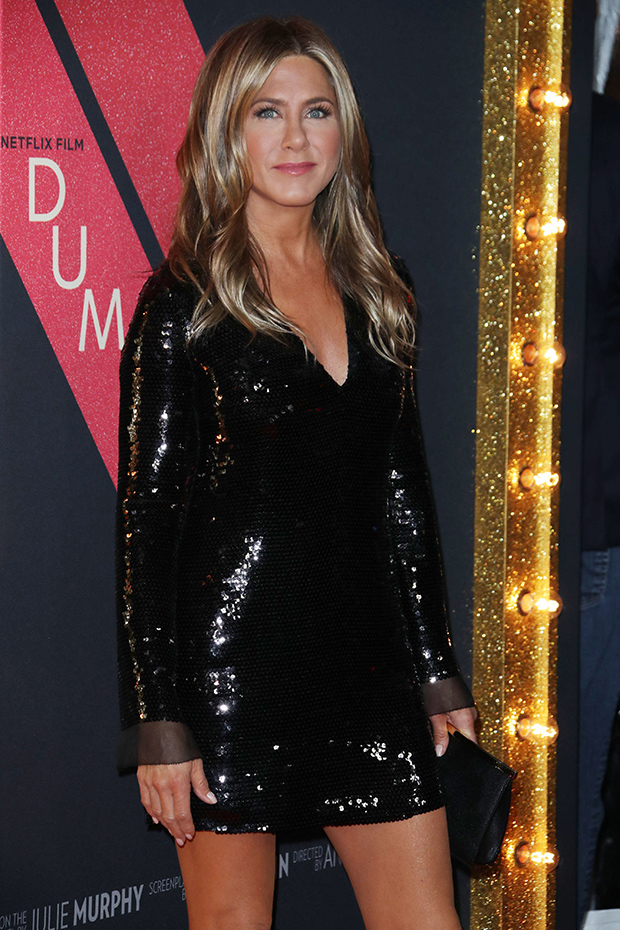 Well, it is the true fact after the age of 35 most of the woman go for the Botox treatment to look ageless, but Aniston is completely opposite to it. She thinks, to make the skin younger and eventually beautiful with natural ways.
It's really important to do a workout of facial muscles. It is not based on typical facial movements, but it is a treatment known by Microcurrent facials that keep your skin tight and smooth for a long time. It is a little workout for your face during the treatment. The electric charge pads on the face used to stimulate the muscles, tighten and toning the skin.
There are two places in Los Angeles where you can pick up this facial at $300-$329. The Mila Moursi skincare institute and day spa and Tracie Martyn skincare Salon in N.Y.C. you can also consider the nearby service around your area to counter your facial muscles. Please choose the certified Dermatologist for this treatment. The best is it takes only a few minutes and you just see the noticeable changes on your face for sure.
Secret 2- Laser Treatments
Jennifer says, "She loves clear and brilliant laser treatments" she believes in restoring the youthful Glow to her skin is most important and that can be done only by the laser treatments. It takes only 30 minutes and cost is affordable for any woman. It is a great care and skin refresher that add plump to clear skin. Aniston loves to take Thermage, non-invasive treatment that usually stimulates the collagen production, smoothing, tightening skin in just 45 minutes.
Secret 3- Less Is More
Generally, Ladies think that if they are going to the party or whether it is for every day she wants to put heavy makeup to look all time beautiful, but Jennifer does not believe in this fact. She believes "less is more."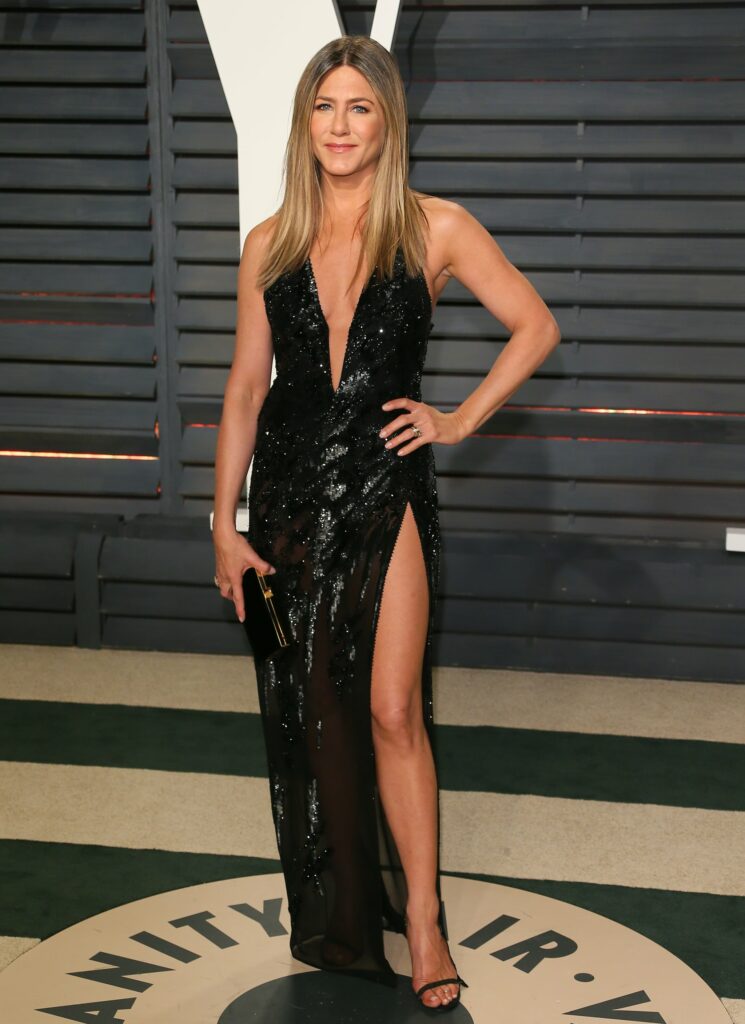 To keep her skin looking glowing she only believes to drink 23-ounce bottles of Smart water a day she is also the brand ambassador and cities. She does only three things that are water, sleeps and wears sunscreen to keep her skin beautiful and moisturized throughout the day. She looks beautiful with less makeup. Even her boyfriend says "Aniston look more beautiful without makeup"
Secret 4- Wear Sunscreen
To keep the skin healthy it is very important to protect your skin from tan, sunburn, discoloration, and early aging. She wears sunscreen and swears Aveeno SPF 50. It is extremely moisturizing that also smells great and gives you a makeup finish.
Secret 5- Eat Healthily
When asked about her food regime, she focuses on eating healthy by adding organic veggies and protein. She says, in breakfast, she usually eats avocado on Ezekiel toast or a smoothie. She limits with dairy and gluten products to always eat healthily. With a laugh, she admits that she allows herself the occasional plate of pasta or Mexican foods.
Some Additional Tips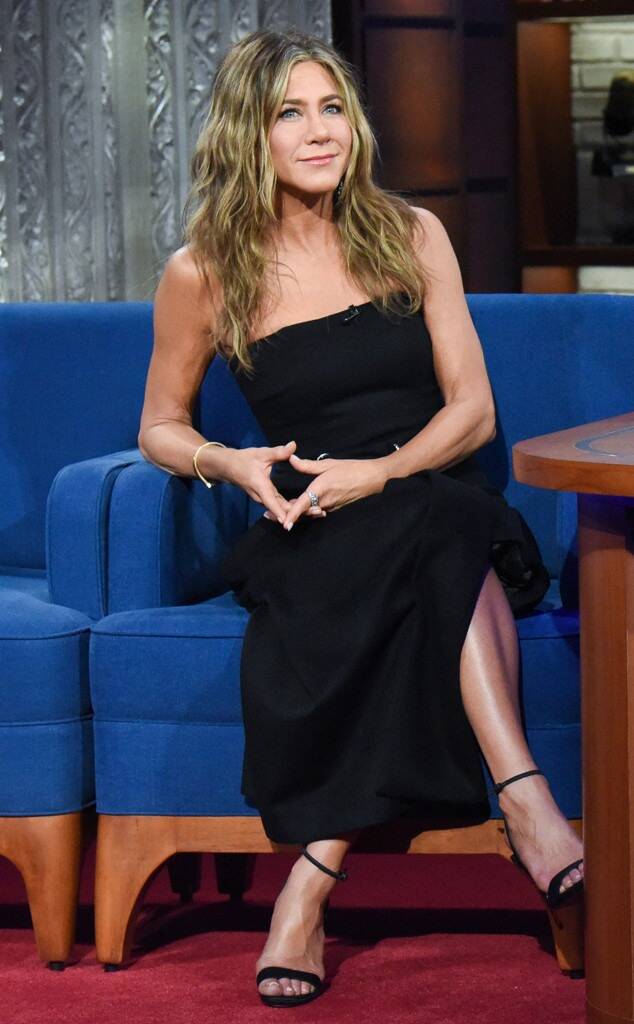 Aniston also warns to stay away from crash diets.
"I do believe when you are eating sugar and bad food, your face, body and energy levels will show you the results of that," the Friends alum says. "Eating healthy is a way of life. I don't feel deprived by it because I also will indulge 100%. It's like 70/30 in everything. Your body listens to you. It's like talking to a plant. It really will thrive if you're treating it well."
Additional tips from Aniston include finding a workout that will push you, doing a digital detox "for a good hour," and meditation.