American boxer Charles Martin shares his two cents on the excuses made by his fellow countryman, Deontay Wilder. Martin blames Wilder for choosing to walk out in an absurd suit. That weighed 40lbs ahead of one of the most important fights of his career.
The fight saw Wilder's cornermen throwing in the towel in the seventh round. Following the fight, Wilder went on to explain his loss by saying that his ring-walk outfit took a toll on his body ahead of the fight. Wilder claimed the suit, weakening his legs and draining him of energy is why Fury took the win.
"It's stupid to wear 40-pounds of weight on your body when you've already got skinny legs. Be smart. Who does that? We're cool but I'd fight any of the top guys."- Charles Martin to Sky Sports
Unsympathetic and indifferent Wilder's claims, Martin feels it was a grave mistake on his part. Martin adds that even if Wilder's absurd excuse is actually true, no one other than him is at fault.
"He said it weighed 40-pounds? Why would you wear that? They didn't bring it to him on the day of the fight. 'Here's the 40-pound suit you've got to wear!' He knew the suit weighed 40-pounds. So why wear it? That's his fault. Ain't nobody's fault but his."- Charles Martin via Boxing Scene
Charles Martin Open to Taking on Anthony Joshua
Prince Charles saw some action on the undercard at the MGM Grand. After sending his opponent, Gerald Washington, to the canvas, Martin has set himself up for a potential fight with Joshua.
"The last session before the fight I said: 'I'll knock him out with the left cross'. My manager said: 'You won't'. But it presented itself and I caught him. That can happen to anybody – but it happened to Gerald Washington."- Charles Martin
Martin adds that he is open to taking on Deontay Wilder as well, "We're cool but I'd fight any of the top guys," said Martin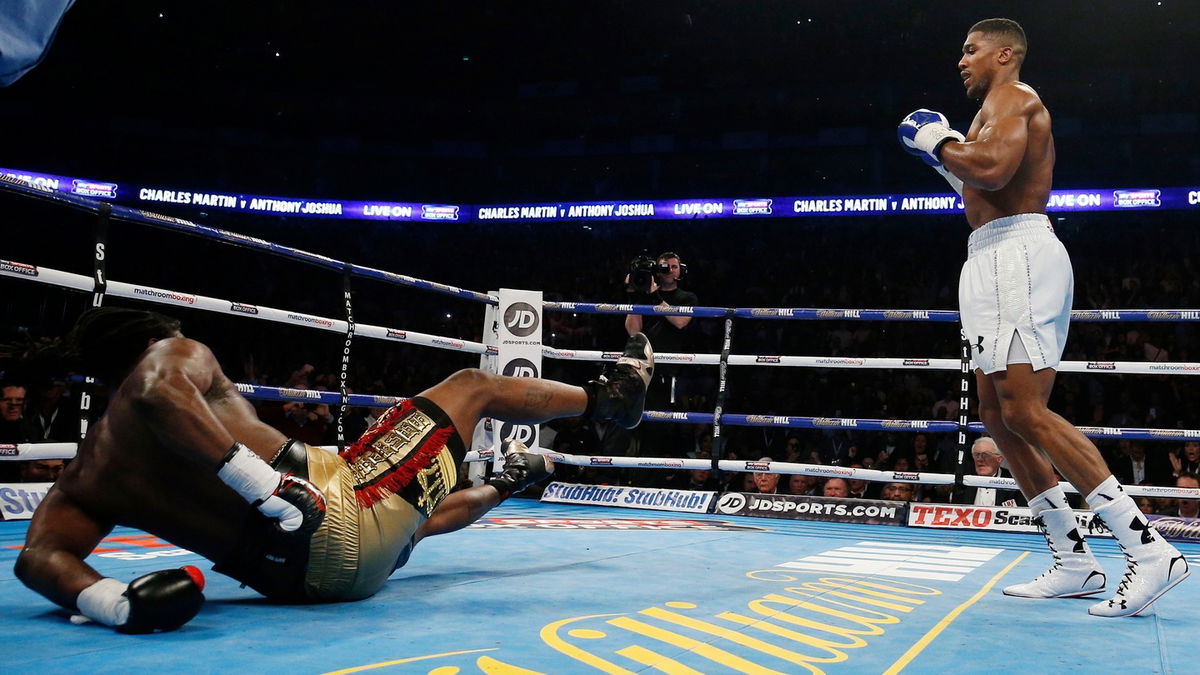 The former IBF heavyweight champion is popularly known for getting knocked out by Anthony Joshua in two rounds back in 2016.
Also Read: WATCH: When Anthony Joshua Put Charles Martin to Sleep and Claimed the IBF Heavyweight Title
Do you think Charles Martin is right about Deontay Wilder?