It's should be no surprise that when you're Tom Cruise or Leonardo DiCaprio, you can pull whatever you want out of your driveway. With the millions…or even billions of dollars that these Hollywood hotshots have, they get their pick of the best wheels out there. At least for some. While most stars and starlets do whatever they can to impress, there are some who like to stay a little more low-key. Check out below to see what some of our favorite celebs drive. Some might surprise you.
Bradley Cooper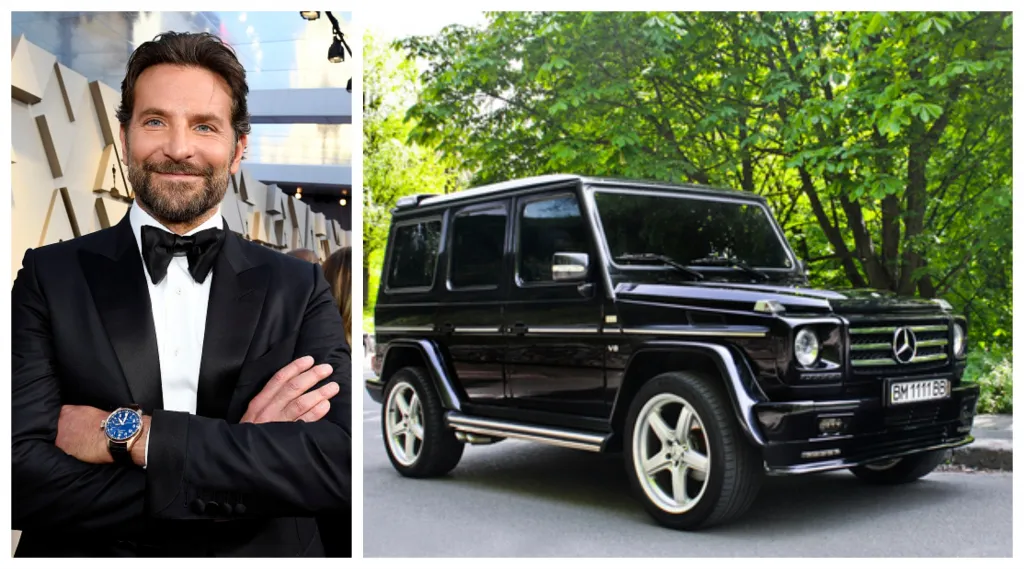 Mercedes-Benz G55 $220K As the top-paid actor in Hollywood for three years running, Bradley Cooper can buy any vehicle he wants, even after slipping behind Vin Diesel this year. He's got a few, as you may imagine, including a black 2007 Prius, a navy-blue Vespa, and a couple of Triumph Thurston motorcycles. He told Vogue he uses his Prius for chauffeuring his chow-retriever, Charlotte, around town. But when he's serious about transport, he takes his 2004 Mercedes-Benz G55 AMG Wagon.
It's worth about $220,000. Some of us might purchase a modest abode with such a sum, but when you need a veritable German tank to traverse mountain terrain, the G-class is the machine of choice. He's in good company. The Pope also rides a G-class. The G-Wagon has a boxy frame based on an armored-patrol vehicle. It has a 5.4-liter V8 engine that produces 507 HP. It's a serious machine.