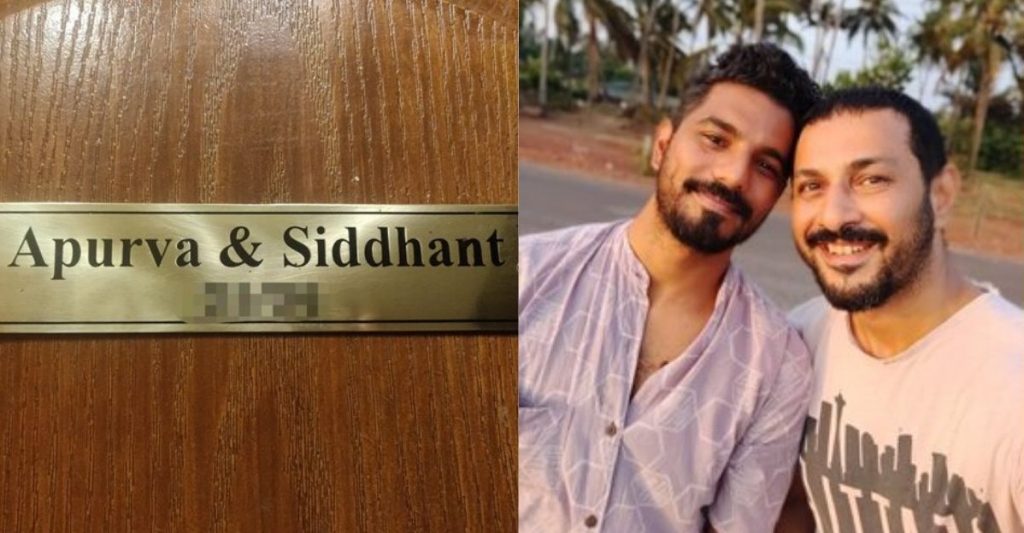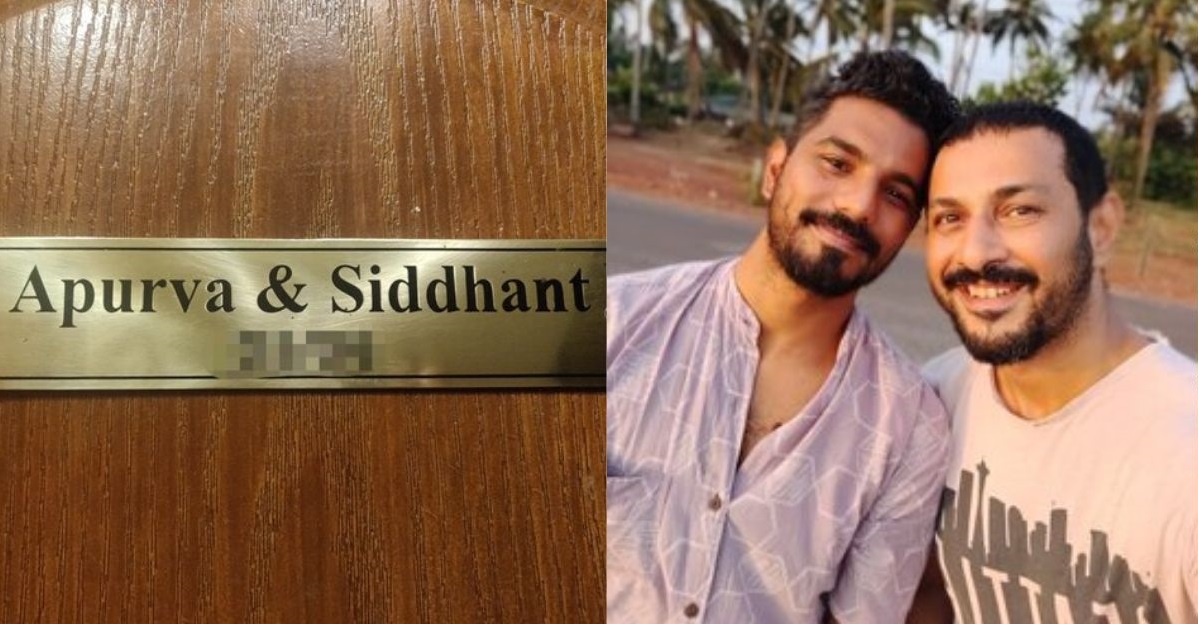 Aligarh famed and National award winning screenwriter Apurva Asrani has recently purchased a new house with his gay partner Siddhant Pillai.
Apurva recently posted a picture of himself with Siddhant and wrote a beautiful note alongside.
"For 13 years we pretended to be cousins so we could rent a home together. We were told 'keep curtains drawn so neighbors don't know 'what' you are'. We recently bought our own home. Now we voluntarily tell neighbors we are partners. It's time LGBTQ families are normalised too," Apurva wrote on the micro-blogging site.
Apurva Asrani and his gay partner Siddhant buy new house
The 'Aligarh' writer shared a nameplate of their new apartment in Mumbai and requested the people to normalise same-sex relationships.
In 2018 Apurva went vocal about growing up as gay. He wrote on twitter that for 13 years he had to pretend cousin with Siddhant for 13 years to rent the room.
Apurva Asrani is a famous screenwriter having famous movies like Satya, Shahid, Made in Heaven and Aligarh in his kitty.
In 2001, Apurva won the National Film Award for Best Editing for Snip!, a bilingual comedy directed by Sunhil Sippy. The National Awards citation read, "For creating an evocative rhythm enhancing the pace of the narrative while aesthetically maintaining the unit of form and content."