Image: Instagram
Alia Bhatt posted a photo with Ranbir Kapoor and Ronald D'Mello to mourn the demise of their favourite server at a restaurant in Taj Hotel.
News18.com
Last Updated: April 16, 2020, 5:15 PM IST
Share this: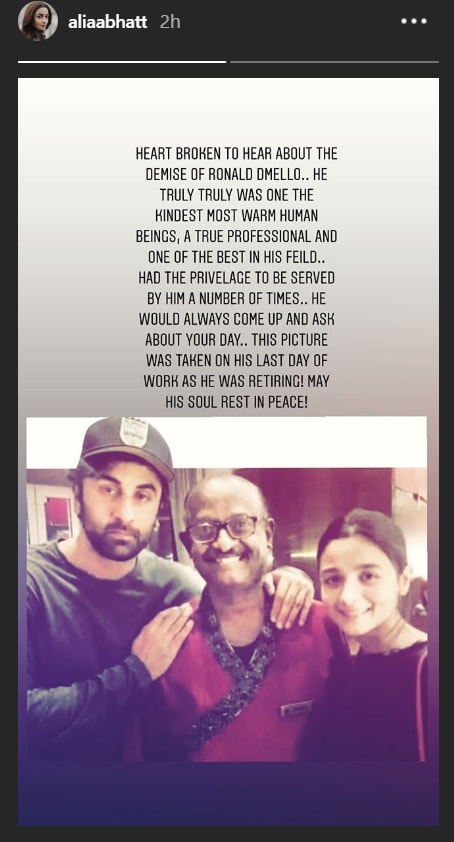 As many as 941 fresh Covid-19 cases were reported in India on Thursday, taking the total to 12,380, while the death toll climbed to 414 as 37 deaths were reported in last 24 hours.
Mumbai has now recorded 35% less cases and only 2 deaths, which is its lowest tally since 11 days. Patients have also recovered in Worli, which is Mumbai's biggest hotspot.