Rice is one of the most important staple diet worldwide. It is an integral part of our diet system yet very versatile. Japanese believe it is important not to waste rice. In fact it is considered rude to leave rice in your bowl! Rice is one ingredient which can proudly claim to belong to every cuisine.
In this lock down, most of us are facing the problem of monotonous lifestyle. Those who are probably trying our hands at cooking for the first time might be facing problem recreating yummy recipes online. A word of wisdom – go pleading your rice. With rice you can create most versatile, healthy yet easily cooked recipes.
So, here we present to you 5 quick rice recipes that you can swear by during the lock down.
Fried Chili Garlic Rice
One of the easiest Asian recipes that can be made in a jiffy. Fiery, Hot and delectable this Chili Garlic Fried Rice, vegetarian is a great option for main course dinner or lunch and for potlucks too.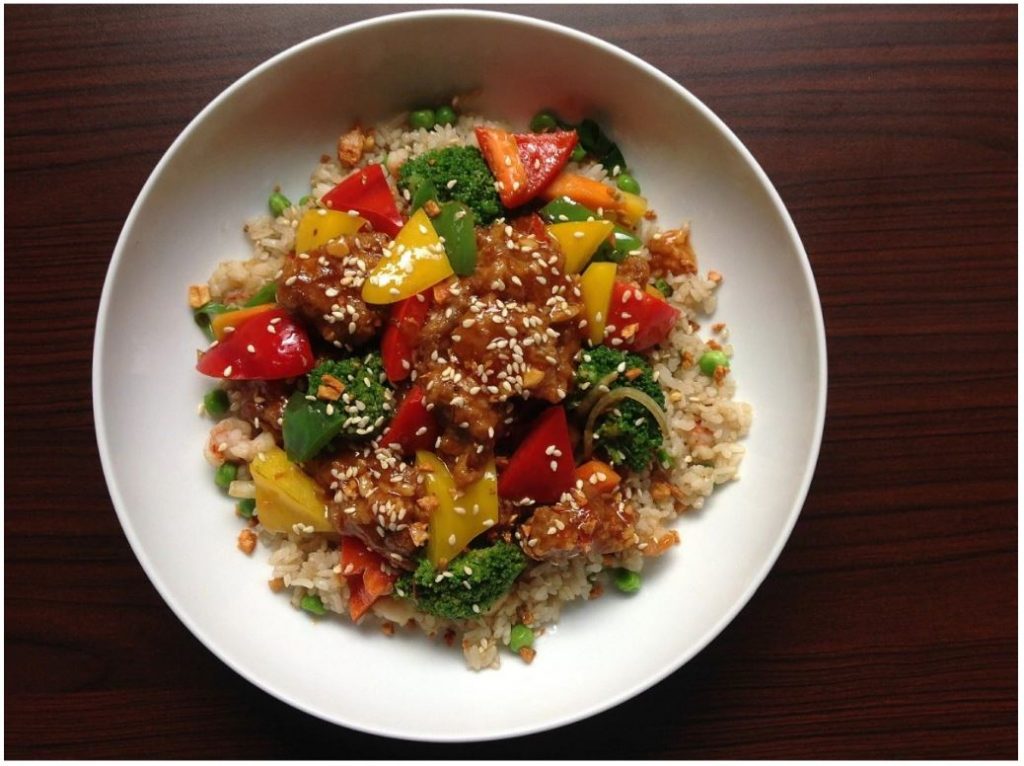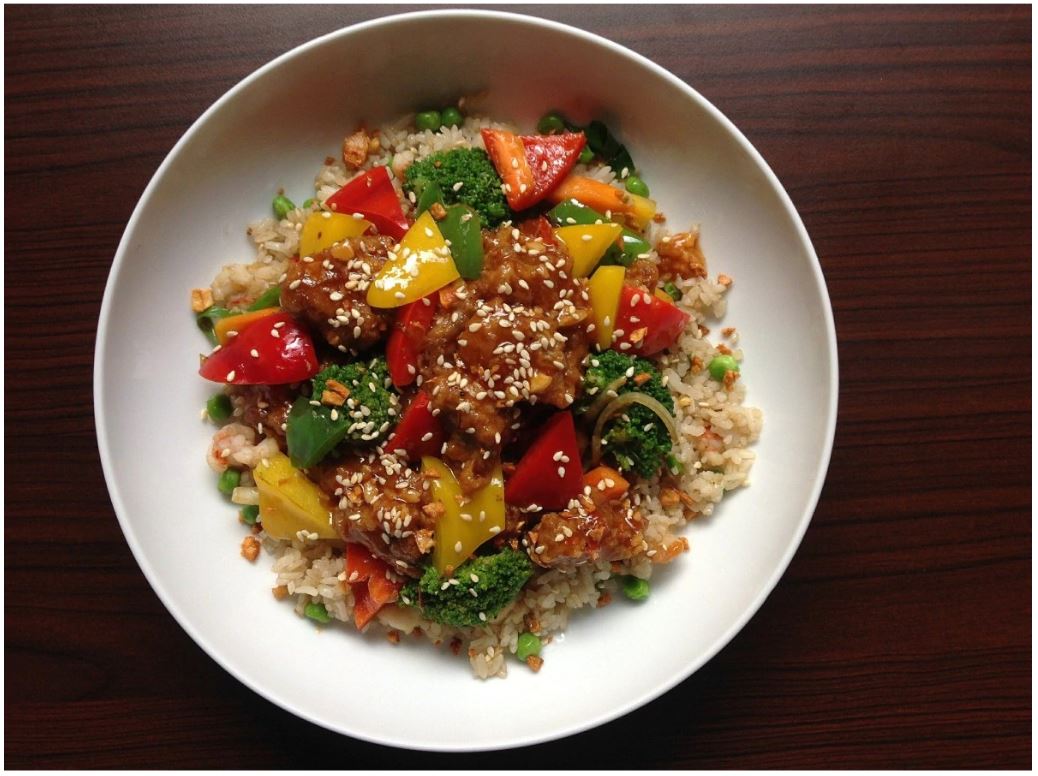 Chili Garlic Fried Rice is very easy to cook and yummier in taste.
To cook the chili garlic fried rice, heat oil in a wide bottom pan and add the onions.
Once they turn translucent add the garlic, ginger and fry for a minute.
Saute for 2-3 minutes and then add sliced bell peppers or capsicum.
Pour in the chili paste (or chili powder), soy sauce, salt and fry again for 2-3 minutes on medium flame till the oil starts to leave out the pan.
Add some vinegar, soy sauce and red chili sauce. Add the cooked rice and mix well. Sprinkle some spring onions and serve hot.
You can also add more vegetables, shredded chicken or egg to this recipe.
Lemon rice
Lemon Rice (Chitranna ) is a rice based dish widely popular in South India. It is prepared by mixing cooked rice with a special seasoning called Gojju or Oggarane.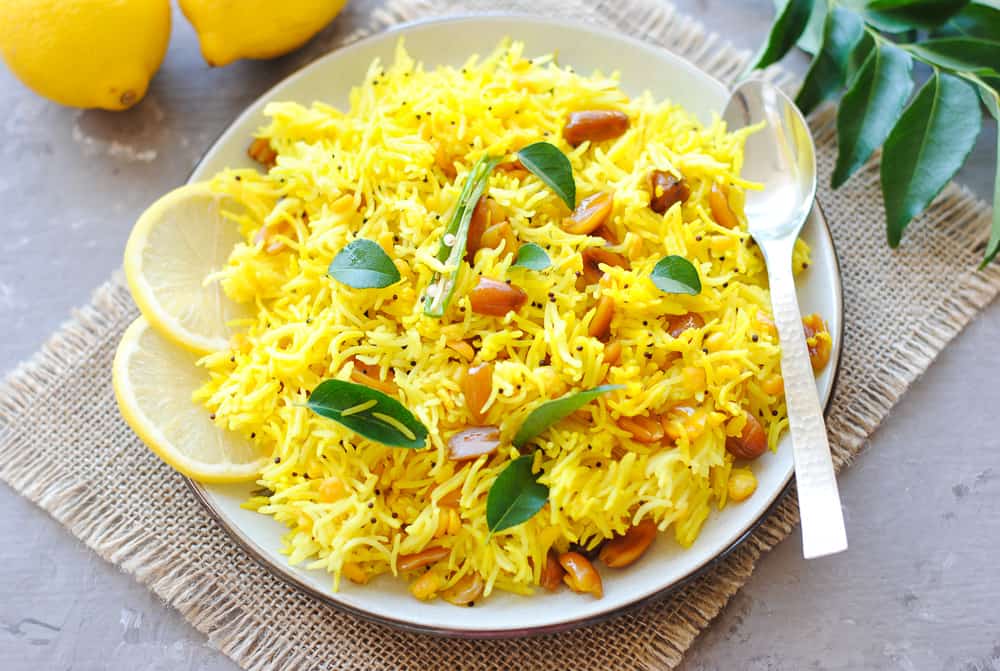 Lemon rice is one of the most easy and healthy rice based dish to make.
Add Lemon to already cooked or steamed rice (add salt while cooking rice earlier).  You will need 1 or 2 lemon depend on the tangy taste you need.
Saute peanuts and cashew nuts in a pan separately.
In the pan heat 1-2 spoon oil and add mustard seeds. When the mustard seeds begun to crackle, then add urad dal, curry leaves, chopped green chilies and dry red chilies.
After red chili changes color, Switch off the flame and add turmeric powder and asafoetida.
Add the mixture, cashew nuts and peanuts to the rice. Add lemon juice and salt.
Mix the rice mixture and serve hot.
Indian Tadka Rice
Here is another tempting rice recipe that can be prepared within minutes.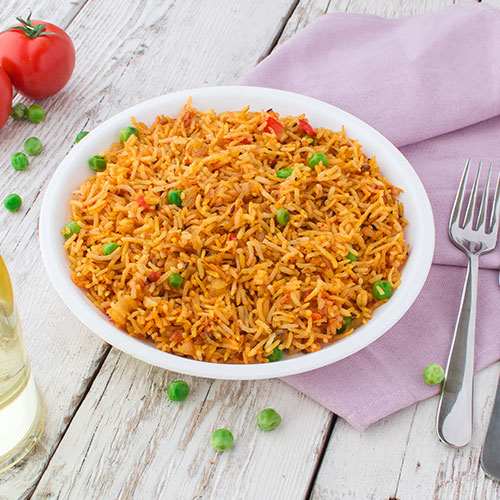 Add cooking oil to heated pan and let it simmer.
Add mustard seeds let it splutter. Add asafoetida, capsicum, a pinch of salt, onions and mix it well.
After 2 minutes add red chili powder, turmeric powder and mix it well.
Leave for a a minute and then add tomatoes and stir.
Add cooked rice and mix it well with veggies.
Add salt to taste and coriander and stir.
Cook for a minute and transfer the content into the bowl and serve with Curd or tea.
Indian Rice Paratha
Rice Paratha is a perfect way to use that leftover rice and make something healthy for breakfast the next day.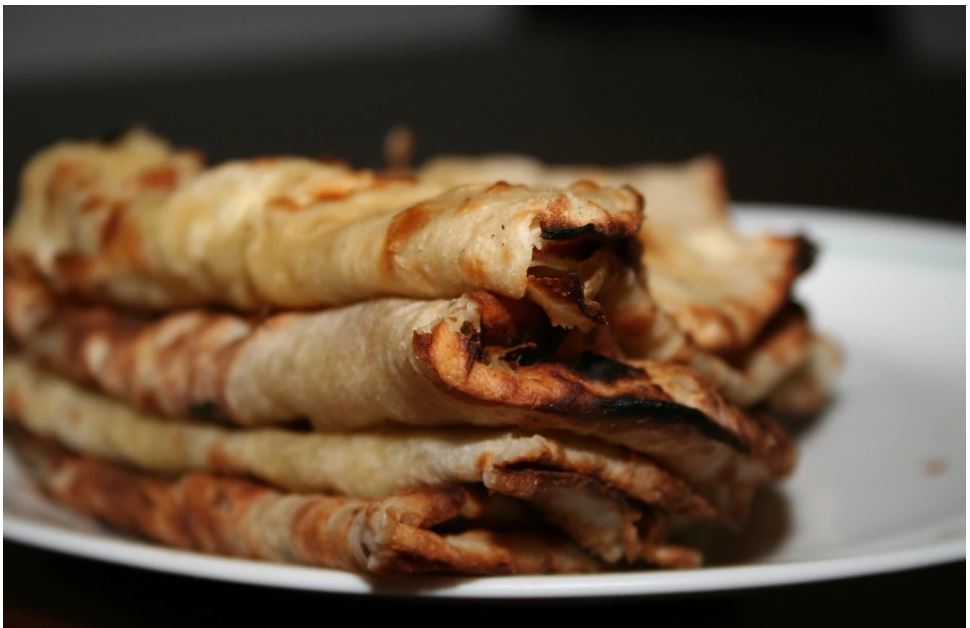 Prepare a smooth dough with a pinch of salt in flour.
Sprinkle a teaspoon of oil over the dough and knead for another couple of minutes.
Mix the leftover rice, green chillies, chopped onions, coriander leaves, red chilli powder, cumin powder, lemon juice and salt.
Flatten the dough balls into a 3 inch diameter circle. Place the rice filling on half side of the circle and close it by folding it with the other half.
Cook the paratha like any ordinary one using ghee, oil or butter. Keep flipping at regular intervals until you see golden brown spots on both sides.
Serve Spicy Rice Stuffed Paratha with Chutney and Raita for a healthy breakfast.
Paneer Tadka Rice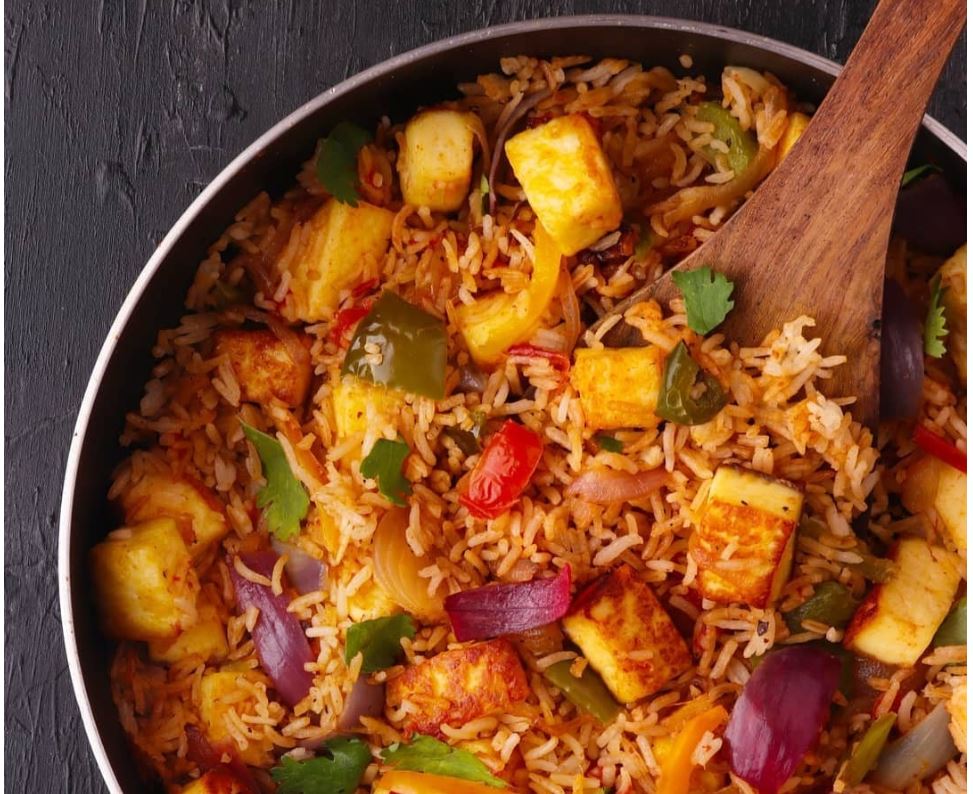 Wash and soak basmati (preferable) rice in water for 30 minutes. 
In a bowl, mix gram flour, ginger garlic paste, curd, red chilli powder, garam masala powder and little salt.
Marinate the mixture and add cottage cheese (Paneer) cubes to the paste and mix well softly. Refrigerate the mixture for 30 minutes.
Heat a flat pan and add 2 teaspoon cooking oil. Fry paneer cubes until slightly golden on all sides.
To cook the pulao, heat a teaspoon of oil in a pressure cooker and add cumin seeds, cinnamon, cloves, cardamom and bay leaf. Saute for a minute.
Add chopped onion and chopped green chilli. Fry gently till onion changes color.
Add the paneer cubes, garam masala powder, turmeric powder and mix gently. 
Drain the soaked basmati rice from water and add to the pressure cooker. Saute for a minute until the masalas coat on to the rice.
Add 3 cups of water along with required amount of salt. Mix well and bring the water to a boil.
Close the cooker and pressure cook for a whistle. Once the pressure releases naturally, gently fluff the rice with a fork. Garnish with coriander leaves.
Serve well with chutney or raita.