As any tennis fan knows, Rafael Nadal has been the king at Roland Garros ever since he won his first title in 2005. Back in 2016, when Rafa was attempting to win his 10th title, Andre Agassi wrote him a letter. Check out what he told Rafa in the letter.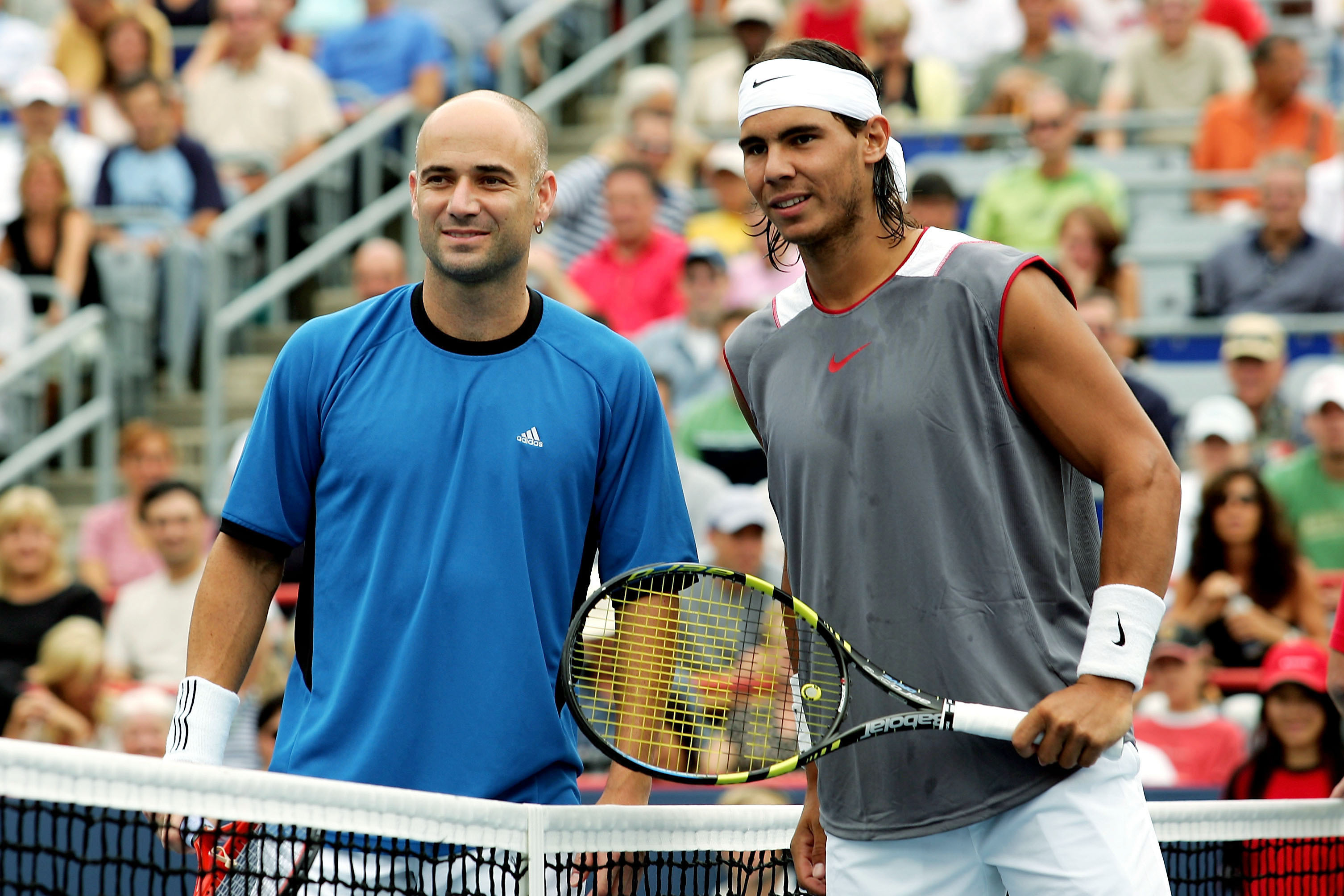 Andre Agassi's Letter to Rafael Nadal
Andre Agassi had the pleasure of winning the French Open once in 1999. When he saw Rafael Nadal competing for his 10th title in 2016, he decided to write him a letter appreciating his achievements. In the letter, he wrote,
"Rafa, it took me most of my career to complete the herculean task of winning the French Open one time. Watching you attempt to win it for the tenth time is not only remarkable … it is also inspiring. You make me believe in life that anything is achievable and nothing is impossible."
Sadly, Rafa pulled out of the tournament due to a wrist injury. But he came back and achieved this milestone in 2017 and won 2 more titles after that taking his French Open tally to 12. In the process, he broke the record for the most titles at a single tournament.
While Rafa will certainly be happy about this record, he will be thinking about another record. This record is one that will decide who goes down as the greatest tennis player of all time or the GOAT. It is the record for the most Grand Slam titles.
With his win at the 2019 US Open, Rafa took his Grand Slam tally to 19. That is one short of Roger Federer's all-time record of 20. He is probably training extremely hard so that he will have the best chance to equal this record at the next opportunity.
Since Rafa has been playing extremely well, most fans will expect him to equal this record. And in the process, Rafa will finally put an end to the long-standing GOAT debate.